References
Wilson N, Grout L, Wilson M, Mizdrak A, Shoemack P, Baker M. Protecting Fresh Waterways in Aotearoa/NZ: The Strong Public Health Case. Public Health Expert [Blog] (17 October 2019) https://blogsotagoacnz/pubhealthexpert/2019/10/17/protecting-fresh-waterways-in-aotearoa-nz-the-strong-public-health-case/
Ministry for the Environment. Action for healthy waterways – A discussion document on national direction for our essential freshwater. Wellington: Ministry for the Environment, 2019. https://www.mfe.govt.nz/sites/default/files/media/Fresh%20water/action-for-healthy-waterways.pdf.
OECD. OECD Environmental Performance Reviews: New Zealand, 2017. Paris: Organisation for Economic Cooperation and Development.
Larsen H. The use of green taxes in Denmark for the control of the aquatic environment (Chapter 14). In: Evaluating Agri-Environmental Policies. OECD, 2005.
Rougoor C, Van Zeijts H, Hofreither M, Bäckman S. Experiences with Fertilizer Taxes in Europe. Journal of Environmental Planning and Management. 2001;44:877-887.
Schouaf J, Skopa E, Jensen J. Integrated agri-environmental modelling: A cost-effectiveness analysis of two nitrogen tax instruments in the Vejle Fjord watershed, Denmark. Journal of Environmental Management. 2000;58:199-212.
Neufeldt H, Schäfer M. Mitigation strategies for greenhouse gas emissions from agriculture using a regional economic-ecosystem model. Agriculture, Ecosystems & Environment. 2008;123:305-316.
Berntsen J, Petersen B, Jacobsen B, Olesen J, Hutchings N. Evaluating nitrogen taxation scenarios using the dynamic whole farm simulation model FASSET. Agricultural Systems. 2003;76:817-839.
Austin D, Cao K, Rys G. Modelling Nitrogen Fertiliser Demand in New Zealand [Conference Presentation]. Wellington: Ministry of Agriculture and Forestry. https://ageconsearch.umn.edu/record/31970/. 2006.
Interim Climate Change Committee. Action on Agricultural Emissions. 2019. https://www.iccc.mfe.govt.nz/assets/PDF_Library/f15921453c/FINAL-ICCC-Agriculture-Report.pdf.
Ardern J, Peters W, Shaw J. World-first plan for farmers to reduce emissions (Media Release, 24 October, 2019). NZ Government. https://www.beehive.govt.nz/release/world-first-plan-farmers-reduce-emissions.
Walls J. Farmers welcome the Government's decision not to saddle them with new ETS taxes. NZ Herald (24 October). https://www.nzherald.co.nz/nz/news/article.cfm?c_id=1&objectid=12279240.
Kim DD, Wilde PE, Michaud DS, Liu J, Lizewski L, Onopa J, Mozaffarian D, Zhang FF, Wong JB. Cost Effectiveness of Nutrition Policies on Processed Meat: Implications for Cancer Burden in the U.S. Am J Prev Med. 2019;(E-pub 1 October).
Schonbach JK, Thiele S, Lhachimi SK. What are the potential preventive population-health effects of a tax on processed meat? A quantitative health impact assessment for Germany. Prev Med. 2019;118:325-331.
Springmann M, Mason-D'Croz D, Robinson S, Wiebe K, Godfray HCJ, Rayner M, Scarborough P. Health-motivated taxes on red and processed meat: A modelling study on optimal tax levels and associated health impacts. PLoS One. 2018;13(11):e0204139.
Jensen JD, Smed S, Aarup L, Nielsen E. Effects of the Danish saturated fat tax on the demand for meat and dairy products. Public Health Nutr. 2016;19(17):3085-3094.
Giubilini A, Birkl P, Douglas T, Savulescu J, Maslen H. Taxing Meat: Taking Responsibility for One's Contribution to Antibiotic Resistance. J Agric Environ Ethics. 2017;30(2):179-198.
Springmann M, Wiebe K, Mason-D'Croz D, Sulser TB, Rayner M, Scarborough P. Health and nutritional aspects of sustainable diet strategies and their association with environmental impacts: a global modelling analysis with country-level detail. Lancet Planet Health. 2018;2(10):e451-e461.
Heaton K. Mitigating Environmental and Social Impacts of Intensive Plantation Forestry. Journal of Sustainable Forestry. 2005;21(4):75-96.
Hartley M. Rationale and methods for conserving biodiversity in plantation forests. Forest Ecology and Management. 2002;155(1-3):81-95.
Ministry for the Environment. Action for healthy waterways: Our proposals, your views. 2019. https://www.mfe.govt.nz/consultation/action-for-healthy-waterways.
About the Briefing
Public health expert commentary and analysis on the challenges facing Aotearoa New Zealand and evidence-based solutions.
Subscribe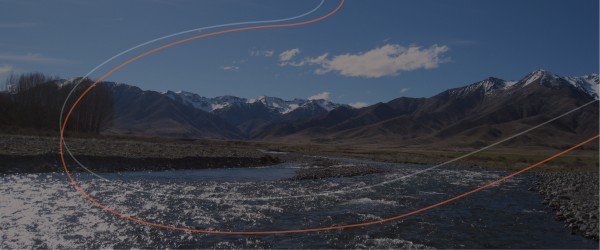 Public Health Expert Briefing
Get the latest insights from the public health research community delivered straight to your inbox for free. Subscribe to stay up to date with the latest research, analysis and commentary from the Public Health Expert Briefing.