References
Maiden MC, Frosch M. Can we, should we, eradicate the meningococcus? Vaccine 2012; 30 Suppl 2: B52-6.
Dowdle WR. The principles of disease elimination and eradication. Bull World Health Organ 1998; 76 Suppl 2(Suppl 2): 22-5.
Trotter CL, Lingani C, Fernandez K, et al. Impact of MenAfriVac in nine countries of the African meningitis belt, 2010–15: an analysis of surveillance data. The Lancet Infectious Diseases 2017; 17(8): 867-72.
Burton C, Best E, Broom M, Heffernan H, Briggs S, Webb R. Pediatric Invasive Meningococcal Disease, Auckland, New Zealand (Aotearoa), 2004-2020. Emerg Infect Dis 2023; 29(4): 686-95.
Olbrich KJ, Müller D, Schumacher S, Beck E, Meszaros K, Koerber F. Systematic Review of Invasive Meningococcal Disease: Sequelae and Quality of Life Impact on Patients and Their Caregivers. Infectious Diseases and Therapy 2018; 7(4): 421-38.
Booy R, Gentile A, Nissen M, Whelan J, Abitbol V. Recent changes in the epidemiology of Neisseria meningitidis serogroup W across the world, current vaccination policy choices and possible future strategies. Human Vaccines & Immunotherapeutics 2018: 1-11.
Campbell H, Parikh SR, Borrow R, Kaczmarski E, Ramsay ME, Ladhani SN. Presentation with gastrointestinal symptoms and high case fatality associated with group W meningococcal disease (MenW) in teenagers, England, July 2015 to January 2016. Euro Surveill 2016; 21(12).
Brown S, Toki L, Clark TC. Māori Māmā views and experiences of vaccinating their pēpi and tamariki: A qualitative Kaupapa Māori study: WotMatters Consulting contracted by NZ Work Research Institute, Auckland NZ, 2021.
Ktena D, Kourkouni E, Kontopidou F, et al. Population-based study of influenza and invasive meningococcal disease among Greek children during the COVID-19 pandemic. BMJ Paediatr Open 2022; 6(1).
Brueggemann AB, Jansen van Rensburg MJ, Shaw D, et al. Changes in the incidence of invasive disease due to Streptococcus pneumoniae, Haemophilus influenzae, and Neisseria meningitidis during the COVID-19 pandemic in 26 countries and territories in the Invasive Respiratory Infection Surveillance Initiative: a prospective analysis of surveillance data. Lancet Digit Health 2021; 3(6): e360-e70.
George CR, Booy R, Nissen MD, Lahra MM. The decline of invasive meningococcal disease and influenza in the time of COVID-19: the silver linings of the pandemic playbook. Med J Aust 2022; 216(10): 504-7.
Nancy Rosenstein M, Orin Levine P, Jeffery P. Taylor M, et al. Efficacy of Meningococcal Vaccine and Barriers to Vaccination. JAMA 1998; 279: 435-9.
Aksnes BN, Walldorf JA, Nkwenkeu SF, et al. Vaccination information, motivations, and barriers in the context of meningococcal serogroup A conjugate vaccine introduction: A qualitative assessment among caregivers in Burkina Faso, 2018. Vaccine 2021; 39(43): 6370-7.
Albers AN, Thaker J, Newcomer SR. Barriers to and facilitators of early childhood immunization in rural areas of the United States: A systematic review of the literature. Preventive Medicine Reports 2022; 27.
Gizem Kara E, Bülbül L, Bülbül A. Why is the Meningococcal Vaccine not Being Administered?: Mothers' Opinions. Haydarpaşa Numune Medical Journal 2021; 61(1): 7.
Haimowitz R, Torres R, Caleb S, et al. Serogroup B meningococcal vaccination practice patterns on college campuses. Vaccine 2020; 38(46): 7350-6.
Baker MG, Telfar Barnard L, Kvalsvig A, et al. Increasing incidence of serious infectious diseases and inequalities in New Zealand: a national epidemiological study. Lancet 2012; 379(9821): 1112-9.
Ministry of Health. Immunisation Handbook 2020. Version 23 (27 June 2023) ed. Wellington: Ministry of Health.; 2020.
Arnold R, Galloway Y, McNicholas A, O'Hallahan J. Effectiveness of a vaccination programme for an epidemic of meningococcal B in New Zealand. Vaccine 2011; 29(40): 7100-6.
Martinón-Torres F, Taha M-K, Knuf M, et al. Evolving strategies for meningococcal vaccination in Europe: Overview and key determinants for current and future considerations. Pathogens and Global Health 2022; 116(2): 85-98.
Baker M, McNicholas A, Garrett N, et al. Household crowding a major risk factor for epidemic meningococcal disease in Auckland children. Pediatr Infect Dis J 2000; 19(10): 983-90.
About the Briefing
Public health expert commentary and analysis on the challenges facing Aotearoa New Zealand and evidence-based solutions.
Subscribe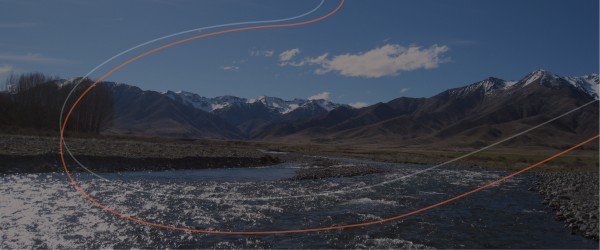 Public Health Expert Briefing
Get the latest insights from the public health research community delivered straight to your inbox for free. Subscribe to stay up to date with the latest research, analysis and commentary from the Public Health Expert Briefing.