References
Jeffery-Smith A, Taori SK, Schelenz S, et al. Candida auris: a review of the literature. Clinical microbiology reviews 2018;31(1):e00029-17.
Ahmad S, Alfouzan W. Candida auris: Epidemiology, diagnosis, pathogenesis, antifungal susceptibility, and infection control measures to combat the spread of infections in healthcare facilities. Microorganisms 2021;9(4):807.
Sarma S, Kumar N, Sharma S, et al. Candidemia caused by amphotericin B and fluconazole resistant Candida auris. Indian journal of medical microbiology 2013;31(1):90.
Vallabhaneni S, Kallen A, Tsay S, et al. Investigation of the first seven reported cases of Candida auris, a globally emerging invasive, multidrug-resistant fungus—United States, May 2013–August 2016. Morbidity and Mortality Weekly Report 2016;65(44):1234-37.
Lee WG, Shin JH, Uh Y, et al. First three reported cases of nosocomial fungemia caused by Candida auris. Journal of clinical microbiology 2011;49(9):3139-42.
Al Maani A, Paul H, Al-Rashdi A, et al. Ongoing challenges with healthcare-associated Candida auris outbreaks in Oman. Journal of Fungi 2019;5(4):101.
Adams E, Quinn M, Tsay S, et al. Candida auris in healthcare facilities, New York, USA, 2013–2017. Emerging infectious diseases 2018;24(10):1816.
Schelenz S, Hagen F, Rhodes JL, et al. First hospital outbreak of the globally emerging Candida auris in a European hospital. Antimicrobial Resistance & Infection Control 2016;5(1):1-7.
Villanueva-Lozano H, Treviño-Rangel RdJ, González GM, et al. Outbreak of Candida auris infection in a COVID-19 hospital in Mexico. Clinical Microbiology and Infection 2021;27(5):813-16.
Ruiz‐Gaitán A, Moret AM, Tasias‐Pitarch M, et al. An outbreak due to Candida auris with prolonged colonisation and candidaemia in a tertiary care European hospital. Mycoses 2018;61(7):498-505.
Van Schalkwyk E, Mpembe RS, Thomas J, et al. Epidemiologic shift in candidemia driven by Candida auris, South Africa, 2016–2017. Emerging Infectious Diseases 2019;25(9):1698.
Zhu Y, O'Brien B, Leach L, et al. Laboratory analysis of an outbreak of Candida auris in New York from 2016 to 2018: impact and lessons learned. Journal of clinical microbiology 2020;58(4):e01503-19.
Chowdhary A, Tarai B, Singh A, et al. Multidrug-resistant Candida auris infections in critically ill coronavirus disease patients, India, April–July 2020. Emerging Infectious Diseases 2020;26(11):2694.
Lockhart SR. Candida auris and multidrug resistance: Defining the new normal. Fungal Genetics and Biology 2019;131:103243.
Satoh K, Makimura K, Hasumi Y, et al. Candida auris sp. nov., a novel ascomycetous yeast isolated from the external ear canal of an inpatient in a Japanese hospital. Microbiology and immunology 2009;53(1):41-44.
Keighley C, Garnham K, Harch S, et al. Candida auris: Diagnostic challenges and emerging opportunities for the clinical microbiology laboratory. Current Fungal Infection Reports 2021;15(3):116-26.
Lyman M, Forsberg K, Sexton DJ, et al. Worsening Spread of Candida auris in the United States, 2019 to 2021. Annals of Internal Medicine 2023
Jacobs SE, Jacobs JL, Dennis EK, et al. Candida auris pan-drug-resistant to four classes of antifungal agents. Antimicrobial Agents and Chemotherapy 2022;66(7):e00053-22.
Seagle EE, Jackson BR, Lockhart SR, et al. The landscape of candidemia during the COVID-19 pandemic. Clinical Infectious Diseases 2021
Kayaaslan B, Eser F, Kaya Kalem A, et al. Characteristics of Candidemia in COVID‐19 Patients; Increased Incidence, Earlier Occurrence, and Higher Mortality Rates Compared to Non‐COVID‐19 Patients. Mycoses 2021
Candida auris colonization after discharge to a community setting: New York City, 2017–2019. Open Forum Infectious Diseases; 2021. Oxford University Press US.
Pacilli M, Kerins JL, Clegg WJ, et al. Regional emergence of Candida auris in Chicago and lessons learned from intensive follow-up at 1 ventilator-capable skilled nursing facility. Clinical Infectious Diseases 2020;71(11):e718-e25.
Lane CR, Seemann T, Worth LJ, et al. Incursions of Candida auris into Australia, 2018. Emerging Infectious Diseases 2020;26(6):1326-28.
New Zealand Ministry of Health Press Release on the Detection of a case of C. auris 2023 [Available from: www.health.govt.nz/news-media/news-items/one-case-candida-auris-detected-new-zealand2023.
Aldejohann AM, Wiese‐Posselt M, Gastmeier P, et al. Expert recommendations for prevention and management of Candida auris transmission. Mycoses 2022;65(6):590-98.
Cadnum JL, Shaikh AA, Piedrahita CT, et al. Effectiveness of disinfectants against Candida auris and other Candida species. infection control & hospital epidemiology 2017;38(10):1240-43.
CDC Infection Prevention and Control for Candida auris 2023 [Available from: www.cdc.gov/fungal/candida-auris/c-auris-infection-control.html2023.
Victoria Department of Health Guidelines on Candida auris for Health Services 2019 [Available from: www.health.vic.gov.au/infectious-diseases/victorian-guideline-on-candida-auris-for-health-services 2023.
Pappas PG, Kauffman CA, Andes DR, et al. Clinical practice guideline for the management of candidiasis: 2016 update by the Infectious Diseases Society of America. Clinical Infectious Diseases 2016;62(4):e1-e50.
Clancy CJ, Nguyen MH. Finding the "missing 50%" of invasive candidiasis: how nonculture diagnostics will improve understanding of disease spectrum and transform patient care. Clinical infectious diseases 2013;56(9):1284-92.
Morrell M, Fraser VJ, Kollef MH. Delaying the empiric treatment of Candida bloodstream infection until positive blood culture results are obtained: a potential risk factor for hospital mortality. Antimicrobial agents and chemotherapy 2005;49(9):3640-45.
Garey KW, Rege M, Pai MP, et al. Time to initiation of fluconazole therapy impacts mortality in patients with candidemia: a multi-institutional study. Clinical infectious diseases 2006;43(1):25-31.
Caceres DH, Forsberg K, Welsh RM, et al. Candida auris: a review of recommendations for detection and control in healthcare settings. Journal of Fungi 2019;5(4):111.
Arora P, Singh P, Wang Y, et al. Environmental isolation of Candida auris from the coastal wetlands of Andaman Islands, India. MBio 2021;12(2):e03181-20.
Yadav A, Jain K, Wang Y, et al. Candida auris on apples: diversity and clinical significance. MBio 2022;13(2):e00518-22.
Lockhart SR, Etienne KA, Vallabhaneni S, et al. Simultaneous emergence of multidrug-resistant Candida auris on 3 continents confirmed by whole-genome sequencing and epidemiological analyses. Clinical Infectious Diseases 2017;64(2):134-40.
Chow NA, Muñoz JF, Gade L, et al. Tracing the evolutionary history and global expansion of Candida auris using population genomic analyses. MBio 2020;11(2):e03364-19.
Atrubin KE, Murphy C, Silbert S. Initiation of a Candida Auris Screening Program at a Large, Academic Medical Center. American Journal of Infection Control 2022;50(7):S12.
Forsberg K, Woodworth K, Walters M, et al. Candida auris: The recent emergence of a multidrug-resistant fungal pathogen. Medical mycology 2019;57(1):1-12.
CDC Guidance for Detection of Colonization of Candida auris 2022 [Available from: www.cdc.gov/fungal/candida-auris/c-auris-guidance.html2023.
US Environmental Protection Agency List of Products Registered for use with Candida auris 2023 [Available from: www.epa.gov/pesticide-registration/list-p-antimicrobial-products-registered-epa-claims-against-candida-auris2023.
About the Briefing
Public health expert commentary and analysis on the challenges facing Aotearoa New Zealand and evidence-based solutions.
Subscribe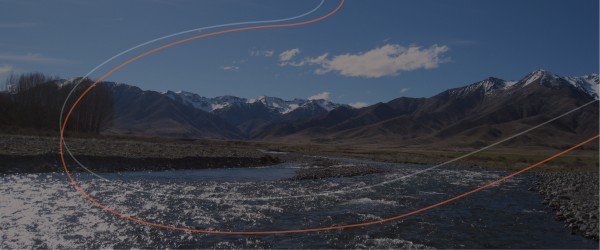 The Briefing
Get the latest insights from the public health research community delivered straight to your inbox for free. Subscribe to stay up to date with the latest research, analysis and commentary from the Public Health Expert Briefing.