References
Rogers P, Hogenkamp P, De Graaf C et al. (2016) Does low-energy sweetener consumption affect energy intake and body weight? A systematic review, including meta-analyses, of the evidence from human and animal studies. International Journal of Obesity 40, 381.
Azad MB, Abou-Setta AM, Chauhan BF et al. (2017) Nonnutritive sweeteners and cardiometabolic health: a systematic review and meta-analysis of randomized controlled trials and prospective cohort studies. Canadian Medical Association Journal 189, E929-E939.
Ruanpeng D, Thongprayoon C, Cheungpasitporn W et al. (2017) Sugar and artificially sweetened beverages linked to obesity: a systematic review and meta-analysis. QJM: An International Journal of Medicine 110, 513-520.
Mandrioli D, Kearns CE, Bero LA (2016) Relationship between research outcomes and risk of bias, study sponsorship, and author financial conflicts of interest in reviews of the effects of artificially sweetened beverages on weight outcomes: a systematic review of reviews. PLoS ONE 11, e0162198.
Narain A, Kwok CS, Mamas MA (2017) Soft drink intake and the risk of metabolic syndrome: A systematic review and meta‐analysis. International Journal of Clinical Practice 71, e12927.
Greenwood D, Threapleton D, Evans C et al. (2014) Association between sugar-sweetened and artificially sweetened soft drinks and type 2 diabetes: systematic review and dose–response meta-analysis of prospective studies. British Journal of Nutrition 112, 725-734.
Kim Y, Je Y (2016) Prospective association of sugar-sweetened and artificially sweetened beverage intake with risk of hypertension. Archives of cardiovascular diseases 109, 242-253.
Cheungpasitporn W, Thongprayoon C, Edmonds PJ et al. (2015) Sugar and artificially sweetened soda consumption linked to hypertension: a systematic review and meta-analysis. Clinical and Experimental Hypertension 37, 587-593.
Lim U, Subar AF, Mouw T et al. (2006) Consumption of aspartame-containing beverages and incidence of hematopoietic and brain malignancies. Cancer Epidemiology and Prevention Biomarkers 15, 1654-1659.
Additives EPoF, Food NSat (2013) Scientific Opinion on the re‐evaluation of aspartame (E 951) as a food additive. EFSA Journal 11, 3496.
von Fraunhofer JA, Rogers MM (2004) Dissolution of dental enamel in soft drinks. General dentistry 52: 308-312.
Reynolds E, Dashper S, Morgen M, et al. (2015) BRIEFING PAPER: The potential of sugar-free beverages, sugar-free confectionery and sports drinks to cause dental erosion. In: Australian Government Department of Industy and Science, Oral Healthcrc (eds).
Cochrane NJ, Cai F, Yuan Y et al. (2009) Erosive potential of beverages sold in Australian schools. Aust Dent J 54, 238-244; quiz 277.
About the Briefing
Public health expert commentary and analysis on the challenges facing Aotearoa New Zealand and evidence-based solutions.
Subscribe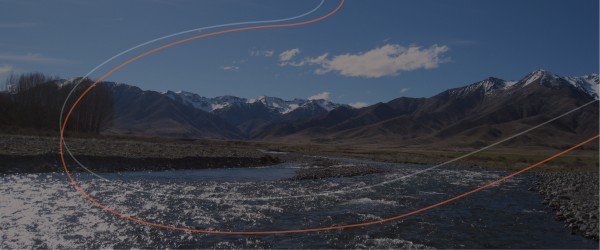 Public Health Expert Briefing
Get the latest insights from the public health research community delivered straight to your inbox for free. Subscribe to stay up to date with the latest research, analysis and commentary from the Public Health Expert Briefing.