References
Cunningham R, Paul C and Moore A. Getting Through Together: Ethical Values for a Pandemic. Public Health Expert. Wellington New Zealand: University of Otago, 2020.
National Ethics Advisory Committee. Getting Through Together: Ethical values for a pandemic, http://neac.health.govt.nz/system/files/documents/publications/getting-through-together-jul07.pdf (2007, accessed 11/8/13).
Public Health Association of New Zealand Incorporated. Te Ture Whakaruruhau Code Of Ethical Principles For Public Health in Aotearoa New Zealand., https://www.pha.org.nz/page-18201 (2012, accessed 28/3/13).
Ministry of Health. New Zealand Influenza Pandemic Plan: a Framework for ACtion, https://www.health.govt.nz/publication/new-zealand-influenza-pandemic-plan-framework-action (2017, accessed 13/4/20).
Gray B. COVID-19 from Wellington New Zealand. Journal of Bioethical Inquiry 2020: 1-6. DOI: 10.1007/s11673-020-10038-3.
Sibley CG, Greaves LM, Satherley N, et al. Effects of the COVID-19 pandemic and nationwide lockdown on trust, attitudes toward government, and well-being. American Psychologist 2020.
Wilson N, Grout L, Kvalsvig A, et al. Time to Stop Dodging Bullets? NZ's Eight Recent Border Control Failures. Public Health Expert. 2020.
National Ethics Advisory Committee. Ethical Framework for Resource Allocation in Times of Scarcity, https://neac.health.govt.nz/public-consultation-ethical-framework-resource-allocation-during-times-scarcity (2020).
PHARMAC. Factors for consideration, https://pharmac.govt.nz/medicine-funding-and-supply/the-funding-process/policies-manuals-and-processes/factors-for-consideration/ (2020, accessed 17/11/20).
About the Briefing
Public health expert commentary and analysis on the challenges facing Aotearoa New Zealand and evidence-based solutions.
Subscribe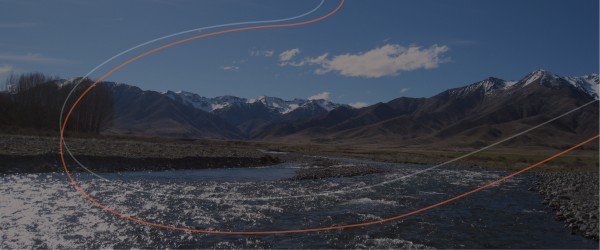 The Briefing
Get the latest insights from the public health research community delivered straight to your inbox for free. Subscribe to stay up to date with the latest research, analysis and commentary from the Public Health Expert Briefing.