References
Blakely T, Cobiac LJ, Cleghorn CL, Pearson AL, van der Deen FS, et al. (2015) Health, health inequality, and cost impacts of annual increases in tobacco tax: Multistate life table modeling in New Zealand. PLoS Med 12: e1001856.
Nghiem N, Blakely T, Cobiac LJ, Pearson AL, Wilson N (2015) Health and economic impacts of eight different dietary salt reduction interventions. PLoS One 10: e0123915.
Allan GM, Garrison S, McCormack J (2014) Comparison of cardiovascular disease risk calculators. Curr Opin Lipidol 25: 254-265.
Allan GM, Nouri F, Korownyk C, Kolber MR, Vandermeer B, et al. (2013) Agreement among cardiovascular disease risk calculators. Circulation 127: 1948-1956.
Bonner C, Jansen J, Newell BR, Irwig L, Glasziou P, et al. (2014) I don't believe it, but i'd better do something about it: patient experiences of online heart age risk calculators. J Med Internet Res 16: e120.
Nolan T, Dack C, Pal K, Ross J, Stevenson FA, et al. (2015) Patient reactions to a web-based cardiovascular risk calculator in type 2 diabetes: a qualitative study in primary care. Br J Gen Pract 65: e152-160.
Liew SM, Jackson R, Mant D, Glasziou P (2012) Should identical CVD risks in young and old patients be managed identically? Results from two models. BMJ Open 2: e000728.
Kerr AJ, Broad J, Wells S, Riddell T, Jackson R (2009) Should the first priority in cardiovascular risk management be those with prior cardiovascular disease? Heart 95: 125-129.
Kvizhinadze G, Wilson N, Nair N, McLeod M, Blakely T (2015) How much might a society spend on life-saving interventions at different ages while remaining cost-effective? A case study in a country with detailed data. Popul Health Metr 13: 15.
Gage BF, Cardinalli AB, Owens DK (1996) The effect of stroke and stroke prophylaxis with aspirin or warfarin on quality of life. Arch Intern Med 156: 1829-1836.
Hutchins R, Viera AJ, Sheridan SL, Pignone MP (2015) Quantifying the utility of taking pills for cardiovascular prevention. Circ Cardiovasc Qual Outcomes 8: 155-163.
Fontana M, Asaria P, Moraldo M, Finegold J, Hassanally K, et al. (2014) Patient-accessible tool for shared decision making in cardiovascular primary prevention: balancing longevity benefits against medication disutility. Circulation 129: 2539-2546.
Cuzick J, Thorat MA, Bosetti C, Brown PH, Burn J, et al. (2014) Estimates of benefits and harms of prophylactic use of aspirin in the general population. Ann Oncol (E-publication 5 August).
Ussher MH, Taylor AH, Faulkner GE (2014) Exercise interventions for smoking cessation. Cochrane Database Syst Rev 8: CD002295.
Jackson R (2014) Lifetime risk: does it help to decide who gets statins and when? Curr Opin Lipidol 25: 247-253.
About the Briefing
Public health expert commentary and analysis on the challenges facing Aotearoa New Zealand and evidence-based solutions.
Subscribe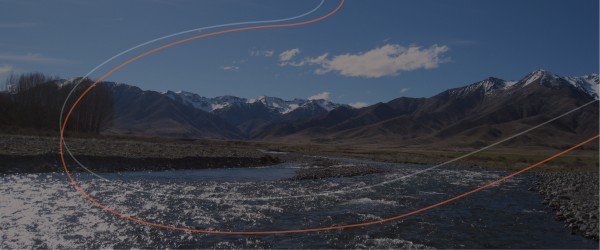 Public Health Expert Briefing
Get the latest insights from the public health research community delivered straight to your inbox for free. Subscribe to stay up to date with the latest research, analysis and commentary from the Public Health Expert Briefing.