References
Doll R, Hill A. Smoking and carcinoma of the lung; preliminary report. British Medical Journal 1950;4682:739-48. doi: 10.1136/bmj.2.4682.739
Doll R, Peto R, Boreham J, et al. Mortality in relation to smoking: 50 years' observations on male British doctors. British Medical Journal 2004;328:1-9. doi: 10.1136/bmj.38142.554479.AE
Harris B. The intractable cigarette 'filter problem'. Tobacco Control 2011;20(Suppl 1):i10-i16. doi: 10.1136/tc.2010.040113
Novotny TE, Lum K, Smith E, et al. Cigarettes butts and the case for an environmental policy on hazardous cigarette waste. International Journal of Environmental Research and Public Health 2009;6(5):1691-705.
van Schalkwyk MC, Novotny TE, McKee M. No more butts. BMJ 2019;367(5890):1-2. doi: 10.1136/bmj.l5890
Hoek J, Gendall P, Eckert C, et al. Effects of brand variants on smokers' choice behaviours and risk perceptions. Tobacco Control 2015;25(2):160-5. doi: 10.1136/tobaccocontrol-2014-052094
Health UDo, Services H. National Cancer Institute: Risks associated with smoking cigarettes with low machine-measured yields of tar and nicotine. Bethesda, MD, National Institutes of Health 2001
Cowie GA, Swift E, Borland R, et al. Cigarette brand loyalty in Australia: findings from the ITC Four Country Survey. Tobacco Control 2014;23(suppl 1):i73-i79. doi: 10.1136/tobaccocontrol-2013-051071
Haggart K, Hoek J, Blank M-L. Flavor Capsule Variants' Performance in a "Dark Market": Implications for Standardized Packaging. Nicotine & Tobacco Research 2018;22(5):853-56. doi: 10.1093/ntr/nty158
Abad-Vivero EN, Thrasher JF, Arillo-Santillan E, et al. Recall, appeal and willingness to try cigarettes with flavour capsules: assessing the impact of a tobacco product innovation among early adolescents. Tobacco Control 2016;25(e2):e113-e19. doi: 10.1136/tobaccocontrol-2015-052805 [published Online First: 2016/04/10]
Thrasher JF, Islam F, Barnoya J, et al. Market share for flavour capsule cigarettes is quickly growing, especially in Latin America. Tobacco Control 2016;26(4):268-70. doi: tobaccocontrol-2016-053030
Pollay RW. Targeting youth and concerned smokers: evidence from Canadian tobacco industry documents. Tobacco Control 2000;9(2):136-47. doi: 10.1136/tc.9.2.136
Hoek J, Gendall P, Eckert C, et al. Young Adult Susceptible Non-Smokers' and Smokers' Responses to Capsule Cigarettes Tobacco Control 2018;28(5):498-505. doi: doi:10.1136/tobaccocontrol-2018-054470 [published Online First: 2018/10/05]
World Health Organization. Tobacco and its environmental impact: an overview. Geneva: World Health Organization, 2017.
Moerman JW, Potts GE. Analysis of metals leached from smoked cigarette litter. Tobacco Control 2011;20(Suppl 1):i30-i35. doi: 10.1136/tc.2010.040196
Lee W, Lee CC. Developmental toxicity of cigarette butts – An underdeveloped issue. Ecotoxicology and Environmental Safety 2015;113(Mar.):362-68. doi: http://dx.doi.org/10.1016/j.ecoenv.2014.12.018 [published Online First: 2014/12/23]
Slaughter E, Gersberg RM, Watanabe K, et al. Toxicity of cigarette butts, and their chemical components, to marine and freshwater fish. Tobacco Control 2011;20(Suppl 1):i25-i29.
Novotny TE, Slaughter E. Tobacco product waste: an environmental approach to reduce tobacco consumption. Current Environmental Health Reports 2014;1(3):208-16.
Morgan N, Pritchard A, Piggott R. New Zealand, 100% pure. The creation of a powerful niche destination brand. Journal of Brand Management 2002;9(4):335-54.
Fucito L, St. Helen G, Villanti A, eds. Butting Out: A qualitative analysis of responses to tobacco product waste. Society for Research into Nicotine and Tobacco; 2019 21 February San Francisco.
Hoek J, Gendall P, Blank M-L, et al. Butting out: an analysis of support for measures to address tobacco product waste. Tobacco Control 2020;29(2):131-37. doi: 10.1136/tobaccocontrol-2019-054956
Smith EA, Novotny TE. Whose butt is it? tobacco industry research about smokers and cigarette butt waste. Tobacco Control 2011;20(Suppl 1):i2-i9. doi: 10.1136/tc.2010.040105
Houghton F, Houghton S, O'Doherty D, et al. 'Greenwashing'tobacco products through ecological and social/equity labelling: A potential threat to tobacco control. Tobacco Prevention & Cessation 2018;4
Hoek J, Jones SC. Regulation, public health and social marketing: A behaviour change trinity. Journal of Social Marketing 2011;1(1):32-44. doi: 10.1108/20426761111104419
Novotny TE. Environmental accountability for tobacco product waste. Tobacco Control 2020;29(2):138-39. doi: 10.1136/tobaccocontrol-2019-055023
Friedman LC, Cheyne A, Givelber D, et al. Tobacco industry use of personal responsibility rhetoric in public relations and litigation: Disguising freedom to blame as freedom of choice. American Journal of Public Health 2015;105(2):250-60.
Zacher M, Bayly M, Brennan E, et al. Personal tobacco pack display before and after the introduction of plain packaging with larger pictorial health warnings in Australia: an observational study of outdoor café strips. Addiction 2014;109:653–62.
About the Briefing
Public health expert commentary and analysis on the challenges facing Aotearoa New Zealand and evidence-based solutions.
Subscribe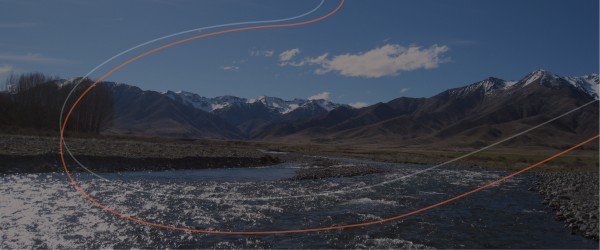 The Briefing
Get the latest insights from the public health research community delivered straight to your inbox for free. Subscribe to stay up to date with the latest research, analysis and commentary from the Public Health Expert Briefing.