References
Teng AM, Atkinson J, Disney G, Wilson N, Sarfati D, McLeod M, et al. Ethnic inequalities in cancer incidence and mortality: census-linked cohort studies with 87 million years of person-time follow-up. BMC Cancer. 2016;16(1):755.
Teng AM, Blakely T, Baker MG, Sarfati D. The contribution of Helicobacter pylori to excess gastric cancer in Indigenous and Pacific men: a birth cohort estimate. Gastric Cancer. 2016.
Stewart RJ, Stewart AW, Stewart JM, Isbister WH. Cancer of the Stomach in New Zealand: 1970–74. Australian and New Zealand Journal of Surgery. 1982;52(4):363-9.
Warren JR, Marshall B. Unidentified curved bacilli on gastric epithelium in active chronic gastritis. Lancet. 1983;321(8336):1273-5.
Fraser A, Scragg R, Metcalf P, McCullough S, Yeates N. Prevalence of Helicobacter pylori infection in different ethnic groups in New Zealand children and adults. Australian and New Zealand journal of medicine. 1996;26(5):646-51.
Fraser AG. Helicobacter pylori: a historical perspective 1983–2003. N Z Med J. 2004;117(1194).
Lowe I. Gastric cancer gene found in Maori families. New Scientist. 1998(2128). Accessed Nov 2016; https://www.newscientist.com/article/mg15821286-900-gastric-cancer-gene-found-in-maori-families/
Baker MG, McDonald AM, Zhang J, Howden-Chapman P. Infectious Diseases Attributable to Household Crowding in New Zealand: A Systematic Review and Burden of Disease Estimate. Wellington: University of Otago / Ministry of Health; 2013.
Amore K, Viggers H, Baker MG, Howden-Chapman P. Severe housing deprivation: The problem and its measurement, Official Statistics Research Series, 6. Available from www.statisphere.govt.nz. 2013.
McDonald AM, Sarfati D, Baker MG, Blakely T. Trends in Helicobacter pylori infection among Maori, Pacific, and European Birth cohorts in New Zealand. Helicobacter 2015;20(2):139-45.
International Agency for Research on Cancer, World Health Organization. Helicobacter pylori Eradication as a Strategy for Preventing Gastric Cancer. Lyon: International Agency for Research on Cancer; 2014.
Teng AM, Kvizhinadze G, Nair N, McLeod M, Wilson N, Blakely T. Cost-effectiveness of Screening for H. pylori infection in a high risk population. (Under revision with a journal).
About the Briefing
Public health expert commentary and analysis on the challenges facing Aotearoa New Zealand and evidence-based solutions.
Subscribe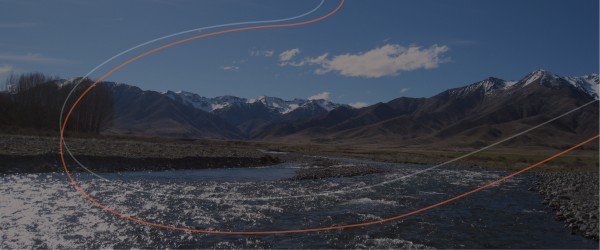 Public Health Expert Briefing
Get the latest insights from the public health research community delivered straight to your inbox for free. Subscribe to stay up to date with the latest research, analysis and commentary from the Public Health Expert Briefing.