References
Stringhini S, Carmeli C, Jokela M, Avendano M, Muennig P, Guida F et al. Socioeconomic status and the 25 x 25 risk factors as determinants of premature mortality: a multicohort study and meta-analysis of 1.7 million men and women. Lancet. 2017;389(10075):1229-1237.
Carter KN, Blakely T, Soeberg M. Trends in survival and life expectancy by ethnicity, income and smoking in New Zealand: 1980s to 2000s. N Z Med J. 2010;123(1320):13-24.
Blakely T, Woodward A, Pearce N, Salmond C, Kiro C, Davis P. Socio-economic factors and mortality among 25-64 year olds followed from 1991 to 1994: the New Zealand Census-Mortality Study. N Z Med J. 2002;115(1149):93-97.
Blakely T, Kawachi I, Atkinson J, Fawcett J. Income and mortality: the shape of the association and confounding New Zealand Census-Mortality Study, 1981-1999. Int J Epidemiol. 2004;33(4):874-883.
Tobias M, Blakely T, Matheson D, Rasanathan K, Atkinson J. Changing trends in indigenous inequalities in mortality: lessons from New Zealand. Int J Epidemiol. 2009;38(6):1711-1722.
Teng AM, Atkinson J, Disney G, Wilson N, Sarfati D, McLeod M et al. Ethnic inequalities in cancer incidence and mortality: census-linked cohort studies with 87 million years of person-time follow-up. BMC Cancer. 2016;16(1):755.
Woodward A, Blakely T: The Healthy Country? A History of Life and Death in New Zealand. Auckland: Auckland University Press; 2014.
Inwood K, Oxley L, Roberts E. Physical well-being and ethnic inequality in New Zealand prisons, 1840-1975. Hist Fam. 2015;20(2):249-269.
Pearce NE, Davis PB, Smith AH, Foster FH. Mortality and social class in New Zealand. I: overall male mortality. N Z Med J. 1983;96(730):281-285.
Pearce NE, Davis PB, Smith AH, Foster FH. Mortality and social class in New Zealand II: male mortality by major disease groupings. N Z Med J. 1983;96(740):711-716.
Copplestone JF, Rose RJ: Occupational mortality among male population, other than Maori, 20 to 64 years of age. Based on deaths 1959-63 and population census 1961. Wellington: National Health Statistics Centre Department of Health, 1967.
Inwood K, Oxley L, Roberts E. Physical stature in nineteenth-century New Zealand: a preliminary interpretation. Aust Econ Hist Rev. 2010;50:262-283.
Summers JA, Wilson N, Baker MG, Shanks GD. Mortality risk factors for pandemic influenza on New Zealand troop ship, 1918. Emerg Infect Dis. 2010;16(12):1931-1937.
Summers JA, Stanley J, Baker MG, Wilson N. Risk factors for death from pandemic influenza in 1918-1919: a case-control study. Influenza Other Respir Viruses. 2014;8:329-338.
Rice G: Black November: The 1918 influenza pandemic in New Zealand. Christchurch: Canterbury University Press; 2005.
Wilson N, Clement C, Boyd M, Teng A, Woodward A, Blakely T. The long history of health inequality in New Zealand: occupational class and lifespan in the late 1800s and early 1900s. Aust N Z J Public Health. 2018;(E-publication 15 February).
Pitt D: (Ed). Social class in New Zealand. Auckland, Longman Paul Ltd, 1977.
Olssen E, Griffen C, Jones F: An Accidental Utopia? Social Mobility and the Foundations of an Egalitarian Society, 1880-1940. Dunedin: Otago University Press, 2011.
Phillips J: Class – A middle-class society? – material differences, 1890 to 1970. Te Ara – the Encyclopedia of New Zealand, http://www.TeAra.govt.nz/en/class/page-4 (accessed 29 December 2016).
Schrader B. The Big Smoke: New Zealand Cities 1840-1920. Wellington: Bridget Williams Books, 2016.
Blakely T, Carter K, Wilson N, Edwards R, Woodward A, Thomson G et al. If nobody smoked tobacco in New Zealand from 2020 onwards, what effect would this have on ethnic inequalities in life expectancy? N Z Med J. 2010;123(1320):26-36.
Blakely T, Cobiac LJ, Cleghorn CL, Pearson AL, van der Deen FS, Kvizhinadze G et al. Health, health inequality, and cost impacts of annual increases in tobacco tax: Multistate life table modeling in New Zealand. PLoS Med. 2015;12(7):e1001856. [Correction at: http://journals.plos.org/plosmedicine/article?id=1001810.1001371/journal.pmed.1002211].
van der Deen FS, Wilson N, Cleghorn CL, Kvizhinadze G, Cobiac LJ, Nghiem N et al. Impact of five tobacco endgame strategies on future smoking prevalence, population health and health system costs: two modelling studies to inform the tobacco endgame. Tob Control. 2017;(E-publication 24 June).
About the Briefing
Public health expert commentary and analysis on the challenges facing Aotearoa New Zealand and evidence-based solutions.
Subscribe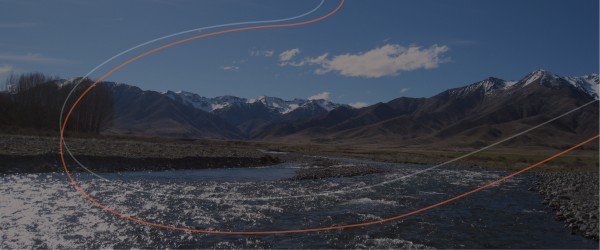 Public Health Expert Briefing
Get the latest insights from the public health research community delivered straight to your inbox for free. Subscribe to stay up to date with the latest research, analysis and commentary from the Public Health Expert Briefing.