References
Islam, N., et al., Effects of covid-19 pandemic on life expectancy and premature mortality in 2020: time series analysis in 37 countries. BMJ, 2021. 375: p. e066768.
Schuit, E., et al., Diagnostic accuracy of rapid antigen tests in asymptomatic and presymptomatic close contacts of individuals with confirmed SARS-CoV-2 infection: cross sectional study. BMJ, 2021. 374: p. n1676.
García-Fiñana, M., et al., Performance of the Innova SARS-CoV-2 antigen rapid lateral flow test in the Liverpool asymptomatic testing pilot: population based cohort study. BMJ, 2021. 374: p. n1637.
World Health Organization. Interim guidance: Antigen-detection in the diagnosis of SARS-CoV-2 infection using rapid immunoassays. 2020 [cited 2021 12 December]; Available from: https://www.who.int/publications/i/item/antigen-detection-in-the-diagnosis-of-sars-cov-2infection-using-rapid-immunoassays.
Centers for Disease Control and Prevention. Interim Guidance for Antigen Testing for SARS-CoV-2. 2021 [cited 2021 12 December]; Available from: https://www.cdc.gov/coronavirus/2019-ncov/lab/resources/antigen-tests-guidelines.html#performance.
Baker MG, et al., The next phase in Aotearoa New Zealand's COVID-19 response: a tight suppression strategy may be the best option. N Z Med J, 2021. 134(1546): p. 8-16.
Marshall M, COVID and the brain: researchers zero in on how damage occurs. Nature, 2021. 595: p. 484-485.
Ministry of Health – Manatū Hauora, COVID-19 Care in the Community: Framework for Public Health, DHBs, PHOs, Providers, Social and Well-being Organisations. 2021, New Zealand Government: Wellington, New Zealand. p. 1-32.
About the Briefing
Public health expert commentary and analysis on the challenges facing Aotearoa New Zealand and evidence-based solutions.
Subscribe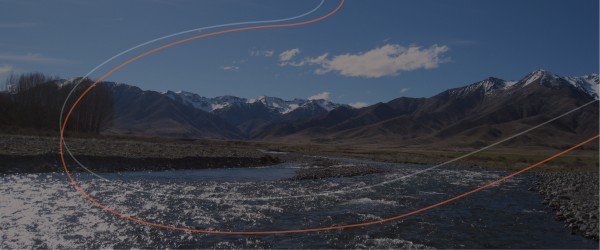 Public Health Expert Briefing
Get the latest insights from the public health research community delivered straight to your inbox for free. Subscribe to stay up to date with the latest research, analysis and commentary from the Public Health Expert Briefing.