References
Asayama, S., Emori, S., Sugiyama, M., Kasuga, F., & Watanabe, C. (2021). Are we ignoring a black elephant in the Anthropocene? Climate change and global pandemic as the crisis in health and equality. Sustainability Science, 16(2), 695-701. doi:10.1007/s11625-020-00879-7
Baker, M., Wilson, N., & Woodward, A. (2017). The Havelock North drinking water inquiry: A wake-up call to rebuild public health in New Zealand.  Retrieved from https://blogs.otago.ac.nz/pubhealthexpert/2017/12/20/the-havelock-north-drinking-water-inquiry-a-wake-up-call-to-rebuild-public-health-in-new-zealand/
Boyd, M., & Wilson, N. (2021). Failures with COVID-19 at the international level must not be repeated in an era facing global catastrophic biological risks. Aust N Z J Public Health, Feb 23. doi:doi: 10.1111/1753-6405.13082
Boyd, M., Baker, M. G., & Wilson, N. (2020). Border closure for island nations? Analysis of pandemic and bioweapon-related threats suggests some scenarios warrant drastic action. Aust N Z J Public Health, 44(2), 89–91. doi:10.1111/1753-6405.12991
Boyd, M., & Wilson, N. (2019). The Prioritization of Island Nations as Refuges from Extreme Pandemics. Risk Analysis, 40(2), 227–239. doi:10.1111/risa.13398
Boyd, M., Mansoor, O., Baker, M., & Wilson, N. (2018). Economic evaluation of border closure for a generic severe pandemic threat using New Zealand Treasury methods. Aust NZ J Public Health, 42(5), 444–446.
Boyd, M., Baker, M., Mansoor, O., Kvizhinadze, G., & Wilson, N. (2017). Protecting an island nation from extreme pandemic threats: Proof-of-concept around border closure as an intervention. PLoS ONE, 12(6), e0178732. doi:10.1371/journal.pone.0178732. eCollection 2017.
Dalglish, S. L. (2020). COVID-19 gives the lie to global health expertise. Lancet. doi:10.1016/s0140-6736(20)30739-x
Fan, V. Y., Jamison, D. T., & Summers, L. H. (2017). The Loss from Pandemic Influenza Risk. In D. T. Jamison, H. Gelband, S. Horton, P. Jha, R. Laxminarayan, C. N. Mock, & R. Nugent (Eds.), Disease Control Priorities: Improving Health and Reducing Poverty. Washington DC: The World Bank.
Gluckman, P., & Bardsley, A. (2021). Uncertain but Inevitable: the expert-policy-political nexus and high-impact risks. Retrieved from: https://informedfutures.org/high-impact-risks/
Skegg, D. (2021). The Covid-19 Pandemic: lessons for our future. Policy Quarterly, 17(1), 3–10.
Taleb, N. (2007). The Black Swan: Random House.
About the Briefing
Public health expert commentary and analysis on the challenges facing Aotearoa New Zealand and evidence-based solutions.
Subscribe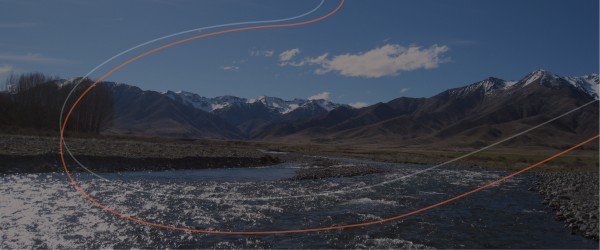 Public Health Expert Briefing
Get the latest insights from the public health research community delivered straight to your inbox for free. Subscribe to stay up to date with the latest research, analysis and commentary from the Public Health Expert Briefing.