References
Jaine R, Healey B, Edwards R, et al. How adolescents view the tobacco endgame and tobacco control measures: trends and associations in support among 14–15 year olds. Tobacco control 2014:tobaccocontrol-2013-051440.
Healey B, Hoek J, Wilson N, et al. Youth exposure to in-vehicle second-hand smoke and their smoking behaviours: trends and associations in repeated national surveys (2006-12). Tobacco Control 2013;24:146-152.
Walker N, Parag V, Wong SF, et al. Use of e-cigarettes and smoked tobacco in youth aged 14–15 years in New Zealand: findings from repeated cross-sectional studies (2014–19). The Lancet Public Health 2020;5(4):e204-e212.
Livingston JA, Chen C-H, Kwon M, et al. Physical and mental health outcomes associated with adolescent E-cigarette use. Journal of Pediatric Nursing 2022;64:1-17.
Wilson N, Summers JAJA, Ait Ouakrim D, et al. Improving on estimates of the potential relative harm to health from using modern ENDS (vaping) compared to tobacco smoking. BMC Public Health 2021;21(1):2038-2038.
Waa A, Maddox R, Henderson PN. Big tobacco using Trojan horse tactics to exploit Indigenous peoples. Tobacco Control 2020;29(e1):e132-e133.
Robertson L, Hoek J, Gilmore A, et al. Regulating vaping and new nicotine products: Are tobacco companies' goals aligned with public health objectives. Public Health Expert New Zealand: Otago 2020.
Cochran C, Robertson L, Hoek J. Online marketing activity following New Zealand's vaping legislation. Tobacco Control 2021. doi: 10.1136/tobaccocontrol-2021-056750
Berry KM, Fetterman JL, Benjamin EJ, et al. Association of Electronic Cigarette Use With Subsequent Initiation of Tobacco Cigarettes in US Youths. JAMA Network Open 2019;2(2):e187794-e187794.
Pepper J, Ribisl KM, Brewer NT. Adolescents' interest in trying flavoured e-cigarettes. Tobacco Control 2016;25(Suppl 2):ii62-ii66.
Boston A, Robertson L, Hoek J. Specialist vape store developments during the implementation of New Zealand's Smokefree Environments and Regulated Products (Vaping) Amendment Act 2020. Tobacco Control 2022:tobaccocontrol-2021-057123.
About the Briefing
Public health expert commentary and analysis on the challenges facing Aotearoa New Zealand and evidence-based solutions.
Subscribe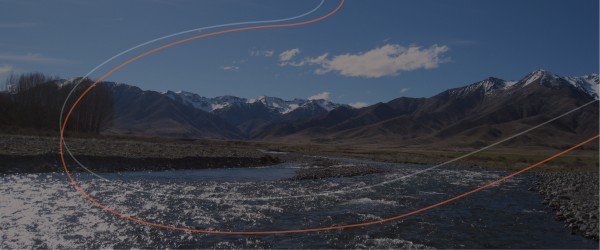 Public Health Expert Briefing
Get the latest insights from the public health research community delivered straight to your inbox for free. Subscribe to stay up to date with the latest research, analysis and commentary from the Public Health Expert Briefing.