References
 World Health Organization. Dementia 2 September 2021, 2021. https://www.who.int/en/news-room/fact-sheets/detail/dementia (accessed 19 Aug 2022).
Alzheimer A. Über eine eigenartige Erkrankung der Hirnrinde. Allgemeine Zeitschrift fur Psychiatrie und Psychisch-gerichtliche Medizin 1907; 64: 146–48.
Alzheimer A, Stelzmann RA, Schnitzlein HN, Murtagh FR. An English translation of Alzheimer's 1907 paper, "Uber eine eigenartige Erkankung der Hirnrinde". Clin Anat 1995; 8(6): 429-31.
Hachinski V, Einhaupl K, Ganten D, et al. Preventing dementia by preventing stroke: The Berlin Manifesto. Alzheimers Dement 2019; 15(7): 961-84.
Iadecola C, Duering M, Hachinski V, et al. Vascular Cognitive Impairment and Dementia: JACC Scientific Expert Panel. J Am Coll Cardiol 2019; 73(25): 3326-44.
Wingo AP, Fan W, Duong DM, et al. Shared proteomic effects of cerebral atherosclerosis and Alzheimer's disease on the human brain. Nat Neurosci 2020; 23(6): 696-700.
Piller C. Blots on a field? Science 2022; 377(6604): 358-63.
Pendlebury ST, Rothwell PM. Prevalence, incidence, and factors associated with pre-stroke and post-stroke dementia: a systematic review and meta-analysis. The Lancet Neurology 2009; 8(11): 1006-18.
Yang Z, Wang H, Edwards D, et al. Association of blood lipids, atherosclerosis and statin use with dementia and cognitive impairment after stroke: A systematic review and meta-analysis. Ageing Res Rev 2020; 57: 100962.
Gudala K, Bansal D, Schifano F, Bhansali A. Diabetes mellitus and risk of dementia: A meta-analysis of prospective observational studies. J Diabetes Investig 2013; 4(6): 640-50.
Athanasaki A, Melanis K, Tsantzali I, et al. Type 2 Diabetes Mellitus as a Risk Factor for Alzheimer's Disease: Review and Meta-Analysis. Biomedicines 2022; 10(4).
An Y, Varma VR, Varma S, et al. Evidence for brain glucose dysregulation in Alzheimer's disease. Alzheimers Dement 2018; 14(3): 318-29.
Neth BJ, Mintz A, Whitlow C, et al. Modified ketogenic diet is associated with improved cerebrospinal fluid biomarker profile, cerebral perfusion, and cerebral ketone body uptake in older adults at risk for Alzheimer's disease: a pilot study. Neurobiol Aging 2020; 86: 54-63.
McIntosh EC, Nation DA, Alzheimer's Disease Neuroimaging I. Importance of Treatment Status in Links Between Type 2 Diabetes and Alzheimer's Disease. Diabetes care 2019; 42(5): 972-9.
Xu WL, Atti AR, Gatz M, Pedersen NL, Johansson B, Fratiglioni L. Midlife overweight and obesity increase late-life dementia risk: A population-based twin study. Neurology 2011; 76(18): 1568-74.
Zetterberg H, Winblad B, Bernick C, et al. Head trauma in sports – clinical characteristics, epidemiology and biomarkers. Journal of Internal Medicine 2019; 285(6): 624-34.
Lee YK, Hou SW, Lee CC, Hsu CY, Huang YS, Su YC. Increased risk of dementia in patients with mild traumatic brain injury: a nationwide cohort study. PLoS One 2013; 8(5): e62422.
Nordström A, Nordström P. Traumatic brain injury and the risk of dementia diagnosis: A nationwide cohort study. PLoS Med 2018; 15(1): e1002496.
Fann JR, Ribe AR, Pedersen HS, et al. Long-term risk of dementia among people with traumatic brain injury in Denmark: a population-based observational cohort study. The Lancet Psychiatry 2018; 5(5): 424-31.
Gardner RC, Burke JF, Nettiksimmons J, Kaup A, Barnes DE, Yaffe K. Dementia risk after traumatic brain injury vs nonbrain trauma: the role of age and severity. JAMA Neurol 2014; 71(12): 1490-7.
Barnes DE, Byers AL, Gardner RC, Seal KH, Boscardin WJ, Yaffe K. Association of Mild Traumatic Brain Injury With and Without Loss of Consciousness With Dementia in US Military Veterans. JAMA Neurol 2018; 75(9): 1055-61.
Ewing JA. Detecting alcoholism. The CAGE questionnaire. JAMA 1984; 252(14): 1905-7.
Topiwala A, Allan CL, Valkanova V, et al. Moderate alcohol consumption as risk factor for adverse brain outcomes and cognitive decline: longitudinal cohort study. BMJ 2017; 357: 2353.
Uysal G, Ozturk M. Hippocampal atrophy based Alzheimer's disease diagnosis via machine learning methods. J Neurosci Methods 2020; 337: 108669.
Holst C, Tolstrup JS, Sorensen HJ, Becker U. Alcohol dependence and risk of somatic diseases and mortality: a cohort study in 19 002 men and women attending alcohol treatment. Addiction 2017; 112(8): 1358-66.
Zarifkar P, Peinkhofer C, Benros ME, Kondziella D. Frequency of Neurological Diseases After COVID-19, Influenza A/B and Bacterial Pneumonia. Frontiers in Neurology 2022; 13.
Henry J, Smeyne RJ, Jang H, Miller B, Okun MS. Parkinsonism and neurological manifestations of influenza throughout the 20th and 21st centuries. Parkinsonism Relat Disord 2010; 16(9): 566-71.
Bukhbinder AS, Ling Y, Hasan O, et al. Risk of Alzheimer's Disease Following Influenza Vaccination: A Claims-Based Cohort Study Using Propensity Score Matching. J Alzheimers Dis 2022; Preprint: 1-14.
Taquet M, Sillett R, Zhu L, et al. Neurological and psychiatric risk trajectories after SARS-CoV-2 infection: an analysis of 2-year retrospective cohort studies including 1 284 437 patients. The Lancet Psychiatry 2022.
Graham EL, Clark JR, Orban ZS, et al. Persistent neurologic symptoms and cognitive dysfunction in non-hospitalized Covid-19 "long haulers". Annals of Clinical and Translational Neurology 2021; n/a(n/a).
Boldrini M, Canoll PD, Klein RS. How COVID-19 Affects the Brain. JAMA Psychiatry 2021.
Taquet M, Geddes JR, Husain M, Luciano S, Harrison PJ. 6-month neurological and psychiatric outcomes in 236 379 survivors of COVID-19: a retrospective cohort study using electronic health records. The Lancet Psychiatry 2021; 8(5): 416-27.
Wildwing T, Holt N. The neurological symptoms of COVID-19: a systematic overview of systematic reviews, comparison with other neurological conditions and implications for healthcare services. Ther Adv Chronic Dis 2021; 12: 2040622320976979.
Xie Y, Xu E, Al-Aly Z. Risks of mental health outcomes in people with covid-19: cohort study. Bmj 2022; 376: e068993.
Douaud G, Lee S, Alfaro-Almagro F, et al. SARS-CoV-2 is associated with changes in brain structure in UK Biobank. Nature 2022; 604(7907): 697-707.
Song E, Zhang C, Israelow B, et al. Neuroinvasion of SARS-CoV-2 in human and mouse brain. J Exp Med 2021; 218(3).
Kosoy R, Fullard JF, Zeng B, et al. Genetics of the human microglia regulome refines Alzheimer's disease risk loci. Nature Genetics 2022; 54(8): 1145-54.
Schafer DP, Lehrman EK, Kautzman AG, et al. Microglia sculpt postnatal neural circuits in an activity and complement-dependent manner. Neuron 2012; 74(4): 691-705.
Nimmerjahn A, Kirchhoff F, Helmchen F. Resting microglial cells are highly dynamic surveillants of brain parenchyma in vivo. Science 2005; 308(5726): 1314-8.
Salter MW, Stevens B. Microglia emerge as central players in brain disease. Nat Med 2017; 23(9): 1018-27.
Banati RB. Visualising microglial activation in vivo. Glia 2002; 40(2): 206-17.
Gibson EM, Monje M. Microglia in Cancer Therapy-Related Cognitive Impairment. Trends Neurosci 2021; 44(6): 441-51.
Villegas-Llerena C, Phillips A, Garcia-Reitboeck P, Hardy J, Pocock JM. Microglial genes regulating neuroinflammation in the progression of Alzheimer's disease. Curr Opin Neurobiol 2016; 36: 74-81.
Zhang B, Gaiteri C, Bodea LG, et al. Integrated systems approach identifies genetic nodes and networks in late-onset Alzheimer's disease. Cell 2013; 153(3): 707-20.
Carmona S, Zahs K, Wu E, Dakin K, Bras J, Guerreiro R. The role of TREM2 in Alzheimer's disease and other neurodegenerative disorders. Lancet Neurol 2018; 17(8): 721-30.
Colonna M, Wang Y. TREM2 variants: new keys to decipher Alzheimer disease pathogenesis. Nat Rev Neurosci 2016; 17(4): 201-7.
Heneka MT, Kummer MP, Stutz A, et al. NLRP3 is activated in Alzheimer's disease and contributes to pathology in APP/PS1 mice. Nature 2013; 493(7434): 674-8.
Lonnemann N, Hosseini S, Marchetti C, et al. The NLRP3 inflammasome inhibitor OLT1177 rescues cognitive impairment in a mouse model of Alzheimer's disease. Proc Natl Acad Sci U S A 2020; 117(50): 32145-54.
Fernandez-Castaneda A, Lu P, Geraghty AC, et al. Mild respiratory COVID can cause multi-lineage neural cell and myelin dysregulation. Cell 2022; 185(14): 2452-68 e16.
Lalli MA, Bettcher BM, Arcila ML, et al. Whole-genome sequencing suggests a chemokine gene cluster that modifies age at onset in familial Alzheimer's disease. Mol Psychiatry 2015; 20(11): 1294-300.
Hachinski V. Dementia: Paradigm shifting into high gear. Alzheimers Dement 2019; 15(7): 985-94.
Tom SE, Hubbard RA, Crane PK, et al. Characterization of dementia and Alzheimer's disease in an older population: updated incidence and life expectancy with and without dementia. Am J Public Health 2015; 105(2): 408-13.
Livingston G, Huntley J, Sommerlad A, et al. Dementia prevention, intervention, and care: 2020 report of the Lancet Commission. The Lancet 2020; 396(10248): 413-46.
Griswold MG, Fullman N, Hawley C, et al. Alcohol use and burden for 195 countries and territories, 1990–2016: a systematic analysis for the Global Burden of Disease Study 2016. The Lancet 2018; 392(10152): 1015-35.
Casswell S, Thamarangsi T. Reducing harm from alcohol: call to action. The Lancet 2009; 373(9682): 2247-57.
James SL, Theadom A, Ellenbogen RG, et al. Global, regional, and national burden of traumatic brain injury and spinal cord injury, 1990–2016: a systematic analysis for the Global Burden of Disease Study 2016. The Lancet Neurology 2019; 18(1): 56-87.
Maas AIR, Menon DK, Adelson PD, et al. Traumatic brain injury: integrated approaches to improve prevention, clinical care, and research. The Lancet Neurology 2017; 16(12): 987-1048.
Lempke LB, Schmidt JD, Lynall RC. Athletic Trainers' Concussion-Assessment and Concussion-Management Practices: An Update. J Athl Train 2020; 55(1): 17-26.
About the Briefing
Public health expert commentary and analysis on the challenges facing Aotearoa New Zealand and evidence-based solutions.
Subscribe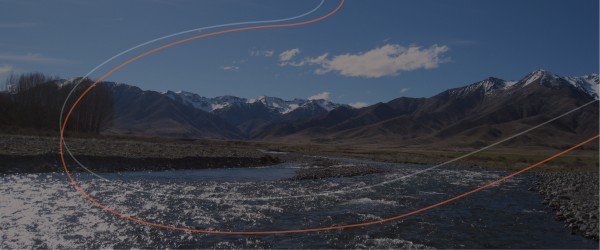 Public Health Expert Briefing
Get the latest insights from the public health research community delivered straight to your inbox for free. Subscribe to stay up to date with the latest research, analysis and commentary from the Public Health Expert Briefing.