References
Nghiem N, Cleghorn CL, Leung W, Nair N, van der Deen FS, Blakely T et al. A national quitline service and its promotion in the mass media: modelling the health gain, health equity and cost-utility. Tob Control. 2017;(E-publication 24 July).
Patnode CD, Evans CV, Senger CA, Redmond N, Lin JS. In: Behavioral Counseling to Promote a Healthful Diet and Physical Activity for Cardiovascular Disease Prevention in Adults Without Known Cardiovascular Disease Risk Factors: Updated Systematic Review for the US Preventive Services Task Force. edn. Rockville (MD); 2017.
Lin JS, O'Connor E, Whitlock EP, Beil TL, Zuber SP, Perdue LA et al: Behavioral Counseling to Promote Physical Activity and a Healthful Diet to Prevent Cardiovascular Disease in Adults; Update of the Evidence for the U.S. Preventive Services Task Force Evidence Syntheses, No. 79. Rockville (MD): Agency for Healthcare Research and Quality (US); 2010.
Hooper L, Summerbell CD, Thompson R, Sills D, Roberts FG, Moore HJ et al. Reduced or modified dietary fat for preventing cardiovascular disease. Cochrane database of systematic reviews (Online). 2012(5):CD002137.
Elley CR, Kerse N, Arroll B, Robinson E. Effectiveness of counselling patients on physical activity in general practice: cluster randomised controlled trial. BMJ. 2003;326(7393):793.
Kolt GS, Schofield GM, Kerse N, Garrett N, Oliver M. Effect of telephone counseling on physical activity for low-active older people in primary care: a randomized, controlled trial. Journal of the American Geriatrics Society. 2007;55(7):986-992.
Lawton BA, Rose SB, Elley CR, Dowell AC, Fenton A, Moyes SA. Exercise on prescription for women aged 40-74 recruited through primary care: two year randomised controlled trial. BMJ. 2008;337:a2509.
Hargreaves EA, Mutrie N, Fleming JD. A Web-Based Intervention to Encourage Walking (StepWise): Pilot Randomized Controlled Trial. JMIR Res Protoc. 2016;5(1):e14.
Mitchell LJ, Ball LE, Ross LJ, Barnes KA, Williams LT. Effectiveness of Dietetic Consultations in Primary Health Care: A Systematic Review of Randomized Controlled Trials. Journal of the Academy of Nutrition and Dietetics. 2017;117(12):1941-1962.
Moller G, Andersen HK, Snorgaard O. A systematic review and meta-analysis of nutrition therapy compared with dietary advice in patients with type 2 diabetes. The American journal of clinical nutrition. 2017;106(6):1394-1400.
Melvin CL, Jefferson MS, Rice LJ, Nemeth LS, Wessell AM, Nietert PJ et al. A systematic review of lifestyle counseling for diverse patients in primary care. Prev Med. 2017;100:67-75.
Tsai AG, Remmert JE, Butryn ML, Wadden TA. Treatment of Obesity in Primary Care. The Medical clinics of North America. 2018;102(1):35-47.
Tsai AG, Wadden TA, Volger S, Sarwer DB, Vetter M, Kumanyika S et al. Cost-effectiveness of a primary care intervention to treat obesity. Int J Obes (Lond). 2013;37 Suppl 1:S31-37.
Fattore G, Ferre F, Meregaglia M, Fattore E, Agostoni C. Critical review of economic evaluation studies of interventions promoting low-fat diets. Nutrition reviews. 2014;72(11):691-706.
Pronk NP, Remington PL, Community Preventive Services Task F. Combined Diet and Physical Activity Promotion Programs for Prevention of Diabetes: Community Preventive Services Task Force Recommendation Statement. Annals of internal medicine. 2015;163(6):465-468.
Chung LM, Law QP, Fong SS, Chung JW, Yuen PP. A cost-effectiveness analysis of teledietetics in short-, intermediate-, and long-term weight reduction. Journal of telemedicine and telecare. 2015;21(5):268-275.
Wilson N, MacDonald EJ, Mansoor OD, Morgan J. In bed with Siri and Google Assistant: a comparison of sexual health advice. BMJ. 2017;359:j5635.
Backholer K, Blake M, Vandevijvere S. Sugar-sweetened beverage taxation: an update on the year that was 2017. Public Health Nutr. 2017;20(18):3219-3224.
Nghiem N, Blakely T, Cobiac LJ, Cleghorn CL, Wilson N. The health gains and cost savings of dietary salt reduction interventions, with equity and age distributional aspects. BMC Public Health. 2016;16(1):423.
Nghiem N, Blakely T, Cobiac LJ, Pearson AL, Wilson N. Health and economic impacts of eight different dietary salt reduction interventions. PLoS One. 2015;10(4):e0123915.
Wilson N, Nghiem N, Eyles H, Mhurchu CN, Shields E, Cobiac LJ et al. Modeling health gains and cost savings for ten dietary salt reduction targets. Nutr J. 2016;15:44.
Wilson N, Brander B, Mansoor OD, Pearson AL. Building a reliable measure for unobtrusive observations of street-connecting pedestrian walkways. Journal of urban health : bulletin of the New York Academy of Medicine. 2014;91(6):1129-1135.
Thomson G, Wilson N. Playground drinking fountains in 17 local government areas: survey methods and results. N Z Med J. 2018;131(1469):69-74.
Wilson N, Signal L, Thomson G. Surveying all public drinking water fountains in a city: outdoor field observations and Google Street View. Aust N Z J Public Health. 2017;(E-pub 18 October).
Blakely T, Cobiac LJ, Cleghorn CL, Pearson AL, van der Deen FS, Kvizhinadze G et al. Health, health inequality, and cost impacts of annual increases in tobacco tax: Multistate life table modeling in New Zealand. PLoS Med. 2015;12(7):e1001856. [Correction at: http://journals.plos.org/plosmedicine/article?id=1001810.1001371/journal.pmed.1002211].
Hagberg LA, Brekke HK, Bertz F, Winkvist A. Cost-utility analysis of a randomized controlled weight loss trial among lactating overweight/obese women. BMC Public Health. 2014;14:38.
Kolu P, Raitanen J, Puhkala J, Tuominen P, Husu P, Luoto R. Effectiveness and Cost-Effectiveness of a Cluster-Randomized Prenatal Lifestyle Counseling Trial: A Seven-Year Follow-Up. PLoS One. 2016;11(12):e0167759.
Kolu P, Raitanen J, Rissanen P, Luoto R. Cost-effectiveness of lifestyle counselling as primary prevention of gestational diabetes mellitus: findings from a cluster-randomised trial. PLoS One. 2013;8(2):e56392.
About the Briefing
Public health expert commentary and analysis on the challenges facing Aotearoa New Zealand and evidence-based solutions.
Subscribe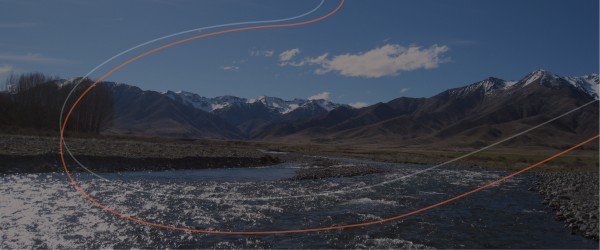 Public Health Expert Briefing
Get the latest insights from the public health research community delivered straight to your inbox for free. Subscribe to stay up to date with the latest research, analysis and commentary from the Public Health Expert Briefing.