References
Annual update of key results 2015/16: New Zealand health survey. Wellington: Ministry of Health; 2016.
Position statement on vaping: Ministry of Health; 2020 [Available from: https://www.health.govt.nz/our-work/preventative-health-wellness/tobacco-control/vaping-smokefree-environments-and-regulated-products/position-statement-vaping.
O'Leary R, Polosa R, Li Volti G, Center of Excellence for the Acceleration of Harm R. Critical appraisal of the European Union Scientific Committee on Health, Environmental and Emerging Risks (SCHEER) Preliminary Opinion on electronic cigarettes. Harm Reduct J. 2021;18(1):31.
SCHEER (Scientific Committee on Health EaER. SCHEER (Scientific Committee on Health, Environmental and Emerging Risks), scientific opinion on electronic cigarettes. 2021.
Coraiola DM, Derry R. Remembering to Forget: The Historic Irresponsibility of U.S. Big Tobacco. Journal of Business Ethics. 2019;166(2):233-52.
Hoek J, Freeman B. BAT(NZ) draws on cigarette marketing tactics to launch Vype in New Zealand. Tob Control. 2019;28(e2):e162-e3.
Espiner G. Big Tobacco targeting Māori with e-cigarettes: Radio New Zealand; 2019 [Available from: https://www.rnz.co.nz/news/in-depth/394073/big-tobacco-targeting-maori-with-e-cigarettes
Waa A, Maddox R, Nez Henderson P. Big tobacco using Trojan horse tactics to exploit Indigenous peoples. Tob Control. 2020;29(e1):e132-e3.
Waa A, Robson B, Gifford H, Smylie J, Reading J, Henderson JA, et al. Foundation for a Smoke-Free World and healthy Indigenous futures: an oxymoron? Tob Control. 2020;29(2):237-40.
Hendlin YH, Vora M, Elias J, Ling PM. Financial Conflicts of Interest and Stance on Tobacco Harm Reduction: A Systematic Review. Am J Public Health. 2019;109(7):e1-e8.
Tobacco control data repository: Health Promotion Agency; 2019 [Available from: https://tcdata.org.nz/YIS%20data/YIS_19.html.
Walker N, Parag V, Wong SF, Youdan B, Broughton B, Bullen C, et al. Use of e-cigarettes and smoked tobacco in youth aged 14–15 years in New Zealand: findings from repeated cross-sectional studies (2014–19). Lancet Public Health. 2020;5(4):e204-e12.
Scragg R, Wellman RJ, Laugesen M, DiFranza JR. Diminished autonomy over tobacco can appear with the first cigarettes. Addict Behav. 2008;33(5):689-98.
Overbeek DL, Kass AP, Chiel LE, Boyer EW, Casey AMH. A review of toxic effects of electronic cigarettes/vaping in adolescents and young adults. Crit Rev Toxicol. 2020;50(6):531-8.
Bentivegna K, Atuegwu NC, Oncken C, DiFranza JR, Mortensen EM. Electronic Cigarettes Associated With Incident and Polysubstance Use Among Youth. J Adolesc Health. 2021;68(1):123-9.
Amato MS, Bottcher MM, Cha S, Jacobs MA, Pearson JL, Graham AL. "It's really addictive and I'm trapped:" A qualitative analysis of the reasons for quitting vaping among treatment-seeking young people. Addict Behav. 2021;112:106599.
Proposals for a Smokefree Aotearoa 2025 Action Plan: Discussion document. Wellington: Ministry of Health; 2021.
Hartmann-Boyce J, McRobbie H, Lindson N, Bullen C, Begh R, Theodoulou A, et al. Electronic cigarettes for smoking cessation. Cochrane Database of Systematic Reviews. 2021(4).
Williams D, Garbutt B, Peters J. Core public health functions for New Zealand. N Z Med J. 2015;128:16-26.
Baum F, Fisher M. Why behavioural health promotion endures despite its failure to reduce health inequities. Sociol Health Illn. 2014;36(2):213-25.
Durie M. An indigenous model of health promotion. Health Promotion J Austr. 2004;15:181-5.
Popova L, Fairman RT, Akani B, Dixon K, Weaver SR. "Don't do vape, bro!" A qualitative study of youth's and parents' reactions to e-cigarette prevention advertisements. Addict Behav. 2021;112:106565.
Hoek J, Waa A, Wilson N, Robertson L, Gendall P, Thomson G. Public Health Expert [Blog]. 2021. Available from: https://blogs.otago.ac.nz/pubhealthexpert/social-marketing-for-smokefree-aotearoa-2025-reminding-reinforcing-and-changing-social-norms/.
van der Deen FS, Wilson N, Cleghorn CL, Kvizhinadze G, Cobiac LJ, Nghiem N, et al. Impact of five tobacco endgame strategies on future smoking prevalence, population health and health system costs: two modelling studies to inform the tobacco endgame. Tob Control. 2018;27(3):278-86.
How to Quit Vaping: National Cancer Institute; [Available from: https://teen.smokefree.gov/quit-vaping/how-to-quit-vaping.
About the Briefing
Public health expert commentary and analysis on the challenges facing Aotearoa New Zealand and evidence-based solutions.
Subscribe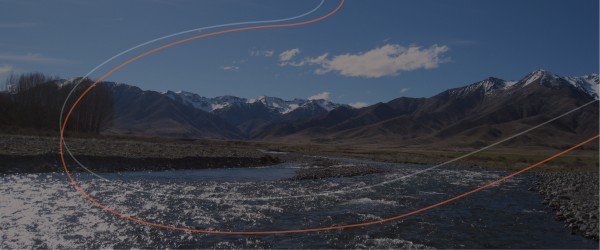 The Briefing
Get the latest insights from the public health research community delivered straight to your inbox for free. Subscribe to stay up to date with the latest research, analysis and commentary from the Public Health Expert Briefing.