References
Bor J, Cohen GH, Galea S. Population health in an era of rising income inequality: USA, 1980–2015. Lancet. 2017;389(10077):1475-1490.
Stringhini S, Carmeli C, Jokela M, Avendano M, Muennig P, Guida F et al. Socioeconomic status and the 25 x 25 risk factors as determinants of premature mortality: a multicohort study and meta-analysis of 1.7 million men and women. Lancet. 2017;389(10075):1229-1237.
Disney G, Teng A, Atkinson J, Wilson N, Blakely T. Changing ethnic inequalities in mortality in New Zealand over 30 years: linked cohort studies with 68.9 million person-years of follow-up. Popul Health Metr. 2017;15:15. https://pophealthmetrics.biomedcentral.com/articles/10.1186/s12963-017-0132-6
Blakely T, Tobias M, Atkinson J. Inequalities in mortality during and after restructuring of the New Zealand economy: repeated cohort studies. BMJ. 2008;336(7640):371-375.
Standing G. The precariat: The new dangerous class: A&C Black; 2011.
More young people with NCEA Level 2 [http://www.education.govt.nz/ministry-of-education/government-education-initiatives/better-public-services/more-young-people-with-ncea-level-2/]
GBD 2013 Risk Factors Collaborators, Forouzanfar M, Alexander L, Anderson H, Bachman V, Biryukov S et al. Global, regional, and national comparative risk assessment of 79 behavioural, environmental and occupational, and metabolic risks or clusters of risks in 188 countries, 1990-2013: a systematic analysis for the Global Burden of Disease Study 2013. Lancet. 2015;386:2287-2323.
Ministry of Health: Annual Update of Key Results 2014/15: New Zealand Health Survey. Wellington: Ministry of Health, 2015. http://www.health.govt.nz/publication/annual-update-key-results-2014-15-new-zealand-health-survey
Teng AM, Atkinson J, Disney G, Wilson N, Sarfati D, McLeod M et al. Ethnic inequalities in cancer incidence and mortality: census-linked cohort studies with 87 million years of person-time follow-up. BMC Cancer. 2016;16(1):755.
Falbe J, Thompson HR, Becker CM, Rojas N, McCulloch CE, Madsen KA. Impact of the Berkeley Excise Tax on Sugar-Sweetened Beverage Consumption. Am J Public Health. 2016;106(10):1865-1871.
Silver LD, Ng SW, Ryan-Ibarra S, Taillie LS, Induni M, Miles DR et al. Changes in prices, sales, consumer spending, and beverage consumption one year after a tax on sugar-sweetened beverages in Berkeley, California, US: A before-and-after study. PLoS Med. 2017;14(4):e1002283.
Colchero MA, Popkin BM, Rivera JA, Ng SW. Beverage purchases from stores in Mexico under the excise tax on sugar sweetened beverages: observational study. BMJ. 2016;352:h6704.
van der Deen FS, Ikeda T, Cobiac L, Wilson N, Blakely T. Projecting future smoking prevalence to 2025 and beyond in New Zealand using smoking prevalence data from the 2013 Census. N Z Med J. 2014;127(1406):71-79.
Blakely T, Carter K, Wilson N, Edwards R, Woodward A, Thomson G et al. If nobody smoked tobacco in New Zealand from 2020 onwards, what effect would this have on ethnic inequalities in life expectancy? N Z Med J. 2010;123(1320):26-36.
Blakely T, Cobiac LJ, Cleghorn CL, Pearson AL, van der Deen FS, Kvizhinadze G et al. Health, health inequality, and cost impacts of annual increases in tobacco tax: Multistate life table modeling in New Zealand. PLoS Med. 2015;12(7):e1001856. [Correction at: http://journals.plos.org/plosmedicine/article?id=1001810.1001371/journal.pmed.1002211].
Wilson N, Grigg M, Graham L, Cameron G. The effectiveness of television advertising campaigns on generating calls to a national Quitline by Maori. Tob Control. 2005;14(4):284-286.
Grigg M, Waa A, Bradbrook SK. Response to an indigenous smoking cessation media campaign – it's about whanau. Aust N Z J Public Health. 2008;32(6):559-564.
Wilson N, Thomson GW, Edwards R, Blakely T. Potential advantages and disadvantages of an endgame strategy: a 'sinking lid' on tobacco supply. Tob Control. 2013;22 Suppl 1:i18-i21.
Pearson AL, van der Deen FS, Wilson N, Cobiac L, Blakely T. Theoretical impacts of a range of major tobacco retail outlet reduction interventions: modelling results in a country with a smoke-free nation goal. Tob Control. 2014;24:e32-e38.
Pearson AL, Cleghorn CL, van der Deen FS, Cobiac LJ, Kvizhinadze G, Nghiem N et al. Tobacco retail outlet restrictions: health and cost impacts from multistate life-table modelling in a national population. Tob Control. 2016;(E-publication 22 September).
Marsh L, Doscher C, Robertson LA. Characteristics of tobacco retailers in New Zealand. Health Place. 2013;23:165-170.
Berrick AJ. The tobacco-free generation proposal. Tob Control. 2013;22 Suppl 1:i22-26.
Edwards R, Wilson N, Peace J, Weerasekera D, Thomson GW, Gifford H. Support for a tobacco endgame and increased regulation of the tobacco industry among New Zealand smokers: results from a National Survey. Tob Control. 2012;[E-publication 27 April].
Beaglehole R, Bonita R, Yach D, Mackay J, Reddy KS. A tobacco-free world: a call to action to phase out the sale of tobacco products by 2040. Lancet. 2015;385(9972):1011-1018.
Nghiem N, Blakely T, Cobiac LJ, Pearson AL, Wilson N. Health and economic impacts of eight different dietary salt reduction interventions. PLoS One. 2015;10(4):e0123915.
Wilson N, Nghiem N, Eyles H, Mhurchu CN, Shields E, Cobiac LJ et al. Modeling health gains and cost savings for ten dietary salt reduction targets. Nutr J. 2016;15:44.
Nghiem N, Blakely T, Cobiac LJ, Cleghorn CL, Wilson N. The health gains and cost savings of dietary salt reduction interventions, with equity and age distributional aspects. BMC Public Health. 2016;16(1):423.
Ministry of Health. How is my DHB performing? 2015/16 (Quarter 2 October–December). 2016. http://www.health.govt.nz/new-zealand-health-system/health-targets/how-my-dhb-performing/how-my-dhb-performing-2015-16. 2016.
Norris P, Horsburgh S, Becket G, Keown S, Arroll B, Lovelock K et al. Equity in statin use in New Zealand. J Primary Health Care. 2014;6(1):17-22.
Hill S, Sarfati D, Robson B, Blakely T. Indigenous inequalities in cancer: what role for health care? Aust N Z J Surg. 2013;83(1-2):36-41.
Smedley B, Stith A, Nelson A (eds.): Unequal Treatment: Confronting Racial and Ethnic Disparities in Health Care. Washington: National Academy Press; 2002.
Blakely T, Collinson L, Kvizhinadze G, Nair N, Foster R, Dennett E et al. Cancer care coordinators in stage III colon cancer: a cost-utility analysis. BMC Health Serv Res. 2015;15:306.
Teng AM, Kvizhinadze G, Nair N, McLeod M, Wilson N, Blakely T. A screening program to test and treat for Helicobacter pylori infection: Cost-utility analysis by age, sex and ethnicity. BMC Infect Dis. 2017;17(1):156.
About the Briefing
Public health expert commentary and analysis on the challenges facing Aotearoa New Zealand and evidence-based solutions.
Subscribe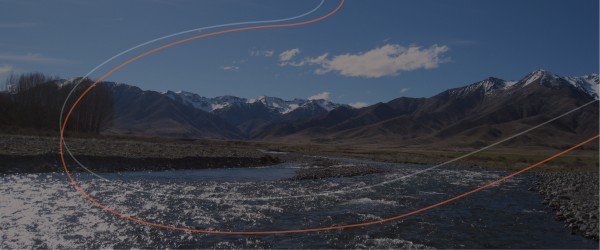 Public Health Expert Briefing
Get the latest insights from the public health research community delivered straight to your inbox for free. Subscribe to stay up to date with the latest research, analysis and commentary from the Public Health Expert Briefing.