References
Little A. Drug-testing law to be made permanent (Government Media Release). 2021;(9 April).
Hatsukami DK, Carroll DM. Tobacco harm reduction: past history, current controversies and a proposed approach for the future. Preventive Medicine. 2020;140:106099.
Keane H, Weier M, Fraser D, Gartner C. 'Anytime, anywhere': vaping as social practice. Critical Public Health. 2017;27(4):465-76.
Robertson L, Hoek J, Blank M-L, Richards R, Ling P, Popova L. Dual use of electronic nicotine delivery systems (ENDS) and smoked tobacco: a qualitative analysis. Tobacco Control. 2019;28(1):13-9.
Ministry of Health. Annual Update of Key Results 2021/22: New Zealand Health Survey. 2022;(17 November). https://www.health.govt.nz/publication/annual-update-key-results-2021-22-new-zealand-health-survey.
Warner KE. How to think—not feel—about tobacco harm reduction. Nicotine and Tobacco Research. 2019;21(10):1299-309.
Petrović-van der Deen FS, Wilson N, Crothers A, Cleghorn CL, Gartner C, Blakely T. Potential country-level health and cost impacts of legalizing domestic sale of vaporized nicotine products. Epidemiology. 2019;30:396-404.
Hoek J, Ball J, Robertson L, Gendall P, Wilson N, Edwards R, et al. Daily nicotine use increases among youth in Aotearoa NZ: The 2021 Snapshot Y10 Survey. Public Health Expert (Blog) 2022;(8 March). https://blogs.otago.ac.nz/pubhealthexpert/daily-nicotine-use-increases-among-youth-in-aotearoa-nz-the-2021-snapshot-y10-survey/.
Smith TT, Hatsukami DK, Benowitz NL, Colby SM, McClernon FJ, Strasser AA, et al. Whether to push or pull? Nicotine reduction and non-combusted alternatives – Two strategies for reducing smoking and improving public health. Preventive Medicine. 2018;117:8-14.
Chan GC, Stjepanović D, Lim C, Sun T, Anandan AS, Connor JP, et al. A systematic review of randomized controlled trials and network meta-analysis of e-cigarettes for smoking cessation. Addictive Behaviors. 2021;119:106912.
Hartmann-Boyce J, Lindson N, Butler AR, McRobbie H, Bullen C, Begh R, et al. Electronic cigarettes for smoking cessation. Cochrane Database of Systematic Reviews. 2022;11:CD010216.
Wang RJ, Bhadriraju S, Glantz SA. E-cigarette use and adult cigarette smoking cessation: a meta-analysis. American Journal of Public Health. 2021;111(2):230-46.
Osibogun O, Bursac Z, Maziak W. Longitudinal transition outcomes among adult dual users of e-cigarettes and cigarettes with the intention to quit in the United States: PATH Study (2013–2018). Preventive Medicine Reports. 2022;26:101750.
Wilson N, Delany L, Thomson GW. Smokefree laws and hospitality settings: an example from New Zealand of a deficient approach. Tobacco Control. 2020;29(4):460.
Wilson N, Gurram N, Grout L, Thomson G. A survey of the smokefree status of pedestrian-only spaces in 10 New Zealand local government areas. New Zealand Medical Journal. 2021;134(1544):69-80.
Frazer K, Callinan JE, McHugh J, van Baarsel S, Clarke A, Doherty K, et al. Legislative smoking bans for reducing harms from secondhand smoke exposure, smoking prevalence and tobacco consumption. Cochrane Database of Systematic Reviews. 2016(2).
Hopkins DP, Razi S, Leeks KD, Kalra GP, Chattopadhyay SK, Soler RE, et al. Smokefree policies to reduce tobacco use: a systematic review. American Journal of Preventive Medicine. 2010;38(2):S275-S89.
Ball J, Sim D, Edwards R. Addressing ethnic disparities in adolescent smoking: is reducing exposure to smoking in the home a key? Nicotine and Tobacco Research. 2019;21(4):430-8.
Walker N, Fraser T, Howe C, Laugesen M, Truman P, Parag V, et al. Abrupt nicotine reduction as an endgame policy: a randomised trial. Tobacco Control. 2015;24(e4):e251-7.
Walker N, Howe C, Bullen C, Grigg M, Glover M, McRobbie H, et al. The combined effect of very low nicotine content cigarettes, used as an adjunct to usual Quitline care (nicotine replacement therapy and behavioural support), on smoking cessation: a randomized controlled trial. Addiction. 2012;107(10):1857-67.
Wilson N, Hoek J, Nghiem N, Summers J, Grout L, Edwards R. Modelling the impacts of tobacco denicotinisation on achieving the Smokefree 2025 goal in Aotearoa New Zealand. New Zealand Medical Journal. 2022;135(1548):65-76.
Ait Ouakrim D, Wilson T, Waa A, Maddox R, Andrabi H, Mishra S, et al. Tobacco endgame intervention impacts on health gains and Māori:non-Māori health inequity: a simulation study of the Aotearoa-New Zealand Tobacco Action Plan. medRxiv 2022;(17 July) https://medrxiv.org/cgi/content/short/2022.07.17.22277571v1.
Smith TT, Heckman BW, Tidey JW, Colby SM, Cummings KM. Behavioral outcomes of nicotine reduction in current adult smokers. Nicotine and Tobacco Research. 2019;21(Supplement_1):S125-S7.
Foulds J, Veldheer S, Pachas G, Hrabovsky S, Hameed A, Allen SI, et al. The effects of reduced nicotine content cigarettes on biomarkers of nicotine and toxicant exposure, smoking behavior and psychiatric symptoms in smokers with mood or anxiety disorders: A double-blind randomized trial. PLoS ONE. 2022;17(11):e0275522.
Pearson AL, Cleghorn CL, van der Deen FS, Cobiac LJ, Kvizhinadze G, Nghiem N, et al. Tobacco retail outlet restrictions: health and cost impacts from multistate life-table modelling in a national population. Tobacco Control. 2017;26:579–85.
van der Deen FS, Wilson N, Cleghorn CL, Kvizhinadze G, Cobiac LJ, Nghiem N, et al. Impact of five tobacco endgame strategies on future smoking prevalence, population health and health system costs: two modelling studies to inform the tobacco endgame. Tobacco Control. 2018;27(3):278-86.
Petrovic-van der Deen FS, Blakely T, Kvizhinadze G, Cleghorn CL, Cobiac LJ, Wilson N. Restricting tobacco sales to only pharmacies combined with cessation advice: a modelling study of the future smoking prevalence, health and cost impacts. Tobacco Control. 2019;28(6):643-50.
About the Briefing
Public health expert commentary and analysis on the challenges facing Aotearoa New Zealand and evidence-based solutions.
Subscribe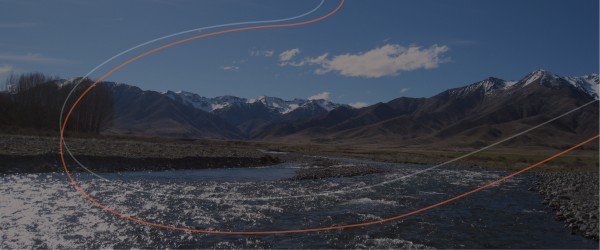 Public Health Expert Briefing
Get the latest insights from the public health research community delivered straight to your inbox for free. Subscribe to stay up to date with the latest research, analysis and commentary from the Public Health Expert Briefing.