References
Baker M, Wilson N, Blakely T. Elimination may be the optimal response strategy for covid-19 and other emerging pandemic diseases. BMJ. 2020;371:m4907. doi: 4910.1136/bmj.m4907.
Cohen JM. "Remarkable solutions to impossible problems": lessons for malaria from the eradication of smallpox. Malar J. 2019;18(1):323.
Morens DM, Holmes EC, Davis AS, Taubenberger JK. Global rinderpest eradication: lessons learned and why humans should celebrate too. J Infect Dis. 2011;204(4):502-505.
Thompson KM, Kalkowska DA. An Updated Economic Analysis of the Global Polio Eradication Initiative. Risk analysis : an official publication of the Society for Risk Analysis. 2021;41(2):393-406.
Wilder-Smith A, Chiew CJ, Lee VJ. Can we contain the COVID-19 outbreak with the same measures as for SARS? Lancet Infect Dis. 2020;20(5):e102-e107.
Baker M, McKee M. All countries should pursue a Covid-19 elimination strategy: here are 16 reasons why. The Guardian 2021;(28 January). https://www.theguardian.com/world/commentisfree/2021/jan/28/all-countries-should-pursue-a-covid-19-elimination-strategy-here-are-16-reasons-why
Pifarre IAH, Acosta E, Lopez-Casasnovas G, Lo A, Nicodemo C, Riffe T, et al. Years of life lost to COVID-19 in 81 countries. Sci Rep. 2021;11(1):3504.
Banks C, Boonstoppel L. How much does it cost to deliver COVID vaccine in low- and middle-income countries? $1.66 per dose. Thinkwell 2021;(11 February). https://thinkwell.global/cost-deliver-covid-vaccine/
Barrett S. Economic considerations for the eradication endgame. Philosophical transactions of the Royal Society of London. 2013;368(1623):20120149.
WER. Summary of the 31st meeting of the International Task Force for Disease Eradication, 20–21 October 2020. Releve epidemiologique hebdomadaire / Section d'hygiene du Secretariat de la Societe des Nations = Weekly epidemiological record / Health Section of the Secretariat of the League of Nations. 2021;(15 January):1-10.
Durrheim DN, Andrus JK. The ethical case for global measles eradication-justice and the Rule of Rescue. Int Health. 2020;12(5):375-377.
Mallapaty S. The search for animals harbouring coronavirus — and why it matters. Nature 2021;(2 March). https://www.nature.com/articles/d41586-021-00531-z.
Brochier B, Pastoret PP. Rabies eradication in Belgium by fox vaccination using vaccinia-rabies recombinant virus. Onderstepoort J Vet Res. 1993;60(4):469-475.
Hopkins DR, Ruiz-Tiben E, Eberhard ML, Weiss A, Withers PC, Roy SL, et al. Dracunculiasis Eradication: Are We There Yet? The American journal of tropical medicine and hygiene. 2018;99(2):388-395.
BBC News. Coronavirus in Tanzania: The country that's rejecting the vaccine. BBC News 2021;(6 February). https://www.bbc.com/news/world-africa-55900680.
Khan A. COVID-19 vaccines for children and teens are coming, experts say . Los Angeles Times 2021;(10 March). https://www.latimes.com/science/story/2021-03-10/covid-19-vaccines-for-kids-and-teens-are-coming.
Hassan AO, Kafai NM, Dmitriev IP, Fox JM, Smith BK, Harvey IB, et al. A Single-Dose Intranasal ChAd Vaccine Protects Upper and Lower Respiratory Tracts against SARS-CoV-2. Cell. 2020;183(1):169-184 e113.
de Vries RD, Schmitz KS, Bovier FT, Predella C, Khao J, Noack D, et al. Intranasal fusion inhibitory lipopeptide prevents direct-contact SARS-CoV-2 transmission in ferrets. Science 2021.
Rees V. New microneedle vaccine shows promise in pre-clinical trials. European Pharmaceutical Review 2020;(25 November). https://www.europeanpharmaceuticalreview.com/news/134469/new-microneedle-vaccine-shows-promise-in-pre-clinical-trials/
Kupferschmidt K. New mutations raise specter of 'immune escape'. Science 2021;371(6527):329-330.
Grout L, Katar A, Ait Ouakrim D, Summers J, Kvalsvig A, Baker M, et al. Estimating the failure risk of hotel-based quarantine for preventing COVID-19 outbreaks in Australia and New Zealand. medRxiv 2021;(19 February). doi: https://doi.org/10.1101/2021.02.17.21251946 https://www.medrxiv.org/content/10.1101/2021.02.17.21251946v1.article-metrics
Ministry of Health. 1 new case of COVID-19 in managed isolation; no new community cases. Media Release 2020;(30 October). https://www.health.govt.nz/news-media/media-releases/1-new-case-covid-19-managed-isolation-no-new-community-cases.
Radio New Zealand. New case of Covid-19 found in airline crew member. Radio New Zealand 2021;(7 March). https://www.rnz.co.nz/news/national/437845/new-case-of-covid-19-found-in-airline-crew-member.
Wilson N, Baker M. New Zealand needs a 'traffic light' system to stop COVID-19 creeping in at the border. The Conversation 2020;(4 November). https://theconversation.com/new-zealand-needs-a-traffic-light-system-to-stop-covid-19-creeping-in-at-the-border-149262.
Gray B. How to best prioritise Covid-19 Vaccination in Aotearoa/New Zealand. Public Health Expert (Blog) 2021;(2 March). https://blogs.otago.ac.nz/pubhealthexpert/how-to-best-prioritise-covid-19-vaccination-in-aotearoa-new-zealand/.
Williams K. Pre-departure Covid-19 testing likely legally sound, but exemptions needed, expert says. Stuff 2021;(6 January). https://www.stuff.co.nz/national/health/coronavirus/123873142/predeparture-covid19-testing-likely-legally-sound-but-exemptions-needed-expert-says
Gledhill K. If border restrictions increase to combat new Covid-19 strains, what rights do returning New Zealanders have? Stuff 2021;(27 January). https://www.stuff.co.nz/travel/kiwi-traveller/124070240/if-border-restrictions-increase-to-combat-new-covid19-strains-what-rights-do-returning-new-zealanders-have.
Ministry of Health. Te Tiriti o Waitangi and the health and disability system. https://www.health.govt.nz/system/files/documents/pages/whakamaua-tiriti-o-waitangi-framework-a3-aug20.pdf.
Heaney C. Scott Morrison announces Howard Springs coronavirus quarantine facility will increase capacity. ABC News 2021;(5 March). https://www.abc.net.au/news/2021-03-05/howard-springs-covid-quarantine-returned-passengers-expanding/13220188.
Radio New Zealand. Queensland considers purpose-built Covid-19 isolation facility. Radio New Zealand 2021;(5 February). https://www.rnz.co.nz/national/programmes/checkpoint/audio/2018782503/queensland-considers-purpose-built-covid-19-isolation-facility.
The New Daily. Purpose-built quarantine centre likely for Vic, after hotel virus leaks. The New Daily 2021;(16 February). https://thenewdaily.com.au/news/state/vic/2021/02/16/purpose-built-quarantine-vic/.
About the Briefing
Public health expert commentary and analysis on the challenges facing Aotearoa New Zealand and evidence-based solutions.
Subscribe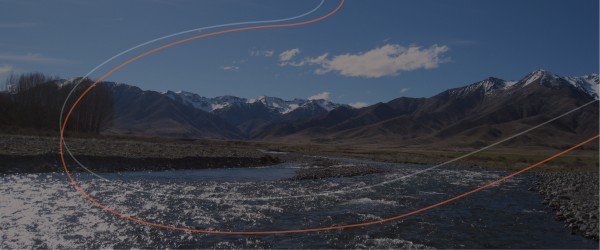 The Briefing
Get the latest insights from the public health research community delivered straight to your inbox for free. Subscribe to stay up to date with the latest research, analysis and commentary from the Public Health Expert Briefing.