References
Schootman M, Nelson EJ, Werner K, Shacham E, Elliott M, Ratnapradipa K et al. Emerging technologies to measure neighborhood conditions in public health: implications for interventions and next steps. Int J Health Geogr. 2016;15(1):20.
Wilson N, Pearson A, Thomson G, Edwards R. Actual and potential use of google street view for studying tobacco issues: A brief review. Tob Control 2017(E-publication 30 June).
Wilson N, Thomson G, Edwards R. The potential of Google Street View for studying smokefree signage. Aust N Z J Public Health. 2015;39(3):295-296.
Wilson N, Thomson G. Suboptimal smokefree signage at some hospitals: Field observations and the use of Google Street View. N Z Med J. 2015;128(1415):56-59.
Clews C, Brajkovich-Payne R, Dwight E, Ahmad Fauzul A, Burton M, Carleton O et al. Alcohol in urban streetscapes: a comparison of the use of Google Street View and on-street observation. BMC Public Health. 2016;16:442.
Mooney SJ, Bader MD, Lovasi GS, Neckerman KM, Teitler JO, Rundle AG. Validity of an ecometric neighborhood physical disorder measure constructed by virtual street audit. Am J Epidemiol. 2014;180(6):626-635.
Badland HM, Opit S, Witten K, Kearns RA, Mavoa S. Can virtual streetscape audits reliably replace physical streetscape audits? J Urban Health. 2010;87(6):1007-1016.
Gullon P, Badland HM, Alfayate S, Bilal U, Escobar F, Cebrecos A et al. Assessing Walking and Cycling Environments in the Streets of Madrid: Comparing On-Field and Virtual Audits. J Urban Health. 2015;92(5):923-939.
Vanwolleghem G, Van Dyck D, Ducheyne F, De Bourdeaudhuij I, Cardon G. Assessing the environmental characteristics of cycling routes to school: a study on the reliability and validity of a Google Street View-based audit. Int J Health Geogr. 2014;13:19.
Chiang YC, Sullivan W, Larsen L. Measuring Neighborhood Walkable Environments: A Comparison of Three Approaches. Int J Environ Res Public Health. 2017;14(6).
Adu-Brimpong J, Coffey N, Ayers C, Berrigan D, Yingling LR, Thomas S et al. Optimizing Scoring and Sampling Methods for Assessing Built Neighborhood Environment Quality in Residential Areas. Int J Environ Res Public Health. 2017;14(3).
Wilson N, Brander B, Mansoor OD, Pearson AL. Building a reliable measure for unobtrusive observations of street-connecting pedestrian walkways. J Urban Health. 2014;91(6):1129-1135.
Bethlehem JR, Mackenbach JD, Ben-Rebah M, Compernolle S, Glonti K, Bardos H et al. The SPOTLIGHT virtual audit tool: a valid and reliable tool to assess obesogenic characteristics of the built environment. Int J Health Geogr. 2014;13:52.
Seekins T, Rennie B, Hammond J. Exploring the Feasibility of Using "Google Street View" to Assess the Accessibility of Community Environments: Developing Definitions and Observational Protocol for Image Recognition and Classification. In: Environmental Contexts and Disability (pp. 123-139). Emerald Group Publishing Limited, 2014.
Mitsuhara H, Inoue T, Yamaguchi K, Takechi Y, Morimoto M, Iwaka K et al. Web-Based system for designing game-based evacuation drills. Procedia Computer Science. 2015;72:277-284.
Olea PP, Mateo-Tomas P. Assessing species habitat using Google Street View: a case study of cliff-nesting vultures. PLoS One. 2013;8(1):e54582.
Rousselet J, Imbert CE, Dekri A, Garcia J, Goussard F, Vincent B et al. Assessing species distribution using Google Street View: a pilot study with the Pine Processionary Moth. PLoS One. 2013;8(10):e74918.
About the Briefing
Public health expert commentary and analysis on the challenges facing Aotearoa New Zealand and evidence-based solutions.
Subscribe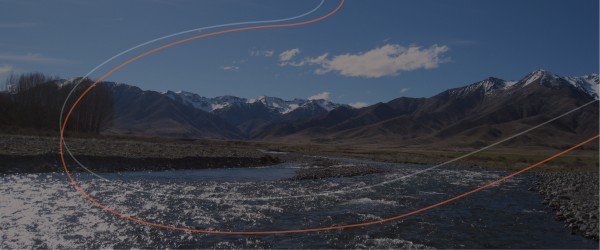 The Briefing
Get the latest insights from the public health research community delivered straight to your inbox for free. Subscribe to stay up to date with the latest research, analysis and commentary from the Public Health Expert Briefing.