References
Lin FR, Albert M. Hearing loss and dementia – who is listening? Aging & Mental Health. 2014;18(6):671-3.
GBD 2019 Hearing Loss Collaborators. Hearing loss prevalence and years lived with disability, 1990-2019: findings from Global Burden of Disease Study 2019. The Lancet. 2019;397.
Mamo SK, Nieman CL, Lin FR. Prevalence of Untreated Hearing Loss by Income among Older Adults in the United States. J Health Care Poor Underserved. 2016;27(4):1812-8.
Exeter DJ, Wu B, Lee AC, Searchfield GD. The projected burden of hearing loss in New Zealand (2011-2061) and the implications for the hearing health workforce. New Zealand Medical Journal. 2015;128(1419):12-21.
Statistics New Zealand. He hauā Māori: Findings from the 2013 Disability Survey. Wellington: Statistics New Zealand, 2015.
Purdy SC. Communication research in the context of te whare tapa whā model of health. International Journal of Speech-Language Pathology. 2020;22(3):281-9.
Durie MH. A Maori perspective of health. Social Science & Medicine. 1985;20(5):483-6.
World Health Organization. World Report on Hearing. Geneva: World Health Organization; 2021.
Manchaiah VKC, Stephens D. Perspectives on defining 'hearing loss' and its consequences. Hearing, Balance and Communication. 2013;11(1):6-16.
Scarinci N, Worrall L, Hickson L. Factors Associated With Third-Party Disability in Spouses of Older People With Hearing Impairment. Ear and Hearing. 2012;33(6):698-708.
Cacioppo JT, Cacioppo S. Social Relationships and Health: The Toxic Effects of Perceived Social Isolation. Social and Personality Psychology Compass. 2014;8(2):58-72.
Holman JA, Drummond A, Naylor G. Hearing aids reduce daily-life fatigue and increase social activity: a longitudinal study. medRxiv. 2021:2021.05.05.21255749.
Livingston G, Huntley J, Sommerlad A, Ames D, Ballard C, Banerjee S, et al. Dementia prevention, intervention, and care: 2020 report of the Lancet Commission. The Lancet. 2020;396(10248):413-46.
Williams L. Untreated severe-to-profound hearing loss and the cochlear implant situation: how policy and practice are disabling New Zealand society. N Z Med J. 2019;132(1505):73-8.
The Review Team: Whakarongo mai. Report to the Minister of Māori Affairs. Wellington (NZ): Department of Māori Affairs; 1989.
van Meijl T. Culture versus class: towards an understanding of Māori poverty. Race & Class. 2020;62(1):78-96.
Manuel AR, Searchfield GD, Curtis E. Hearing loss and hearing service experiences among older Māori and whānau: a scoping review. New Zealand Medical Journal. 2021;134(1535).
About the Briefing
Public health expert commentary and analysis on the challenges facing Aotearoa New Zealand and evidence-based solutions.
Subscribe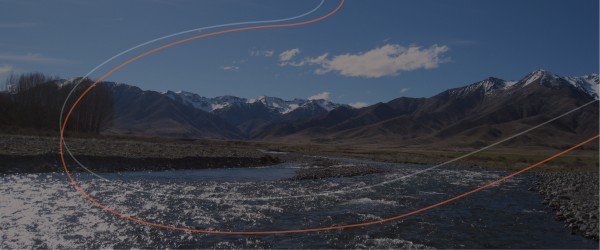 Public Health Expert Briefing
Get the latest insights from the public health research community delivered straight to your inbox for free. Subscribe to stay up to date with the latest research, analysis and commentary from the Public Health Expert Briefing.