References
Ernst & Young. Evaluation of the tobacco excise increases as a contributor to Smokefree 2025. Wellington, 2018.
US National Cancer Institute and World Health Organization. The economics of tobacco and tobacco control. National Cancer Institute Tobacco Control Monograph 21. NIH Publication No. 16-CA-8029A. Bethesda, MD: U.S. Department of Health and Human Services, National Institutes of Health, National Cancer Institute; and Geneva, CH: World Health Organization; 2016.
Chaloupka FJ, Yurekli A, Fong GT. Tobacco taxes as a tobacco control strategy. Tobacco Control 2012;21(2):172-80.
Janazzo D. Thoughts on "why are the poor blamed and shamed for their deaths?": Foundation for a Smoke-free World; 2018 [Available from: https://web.archive.org/web/20180524135606/https:/www.smokefreeworld.org/blog/tag/smoking accessed 12 October 2021.
British American Tobacco. Proposed smokefree Aotearoa 2025 Action Plan Submission British American Tobacco; 2021 [accessed 12 October 2021.
Marsh L, Cameron C, Quigg R, et al. The impact of an increase in excise tax on the retail price of tobacco in New Zealand. Tobacco Control 2015;25(4):458-63. doi: 10.1136/tobaccocontrol-2015-052259 [published Online First: 2015/07/04]
Gilmore AB, Tavakoly B, Taylor G, et al. Understanding tobacco industry pricing strategy and whether it undermines tobacco tax policy: The example of the UK cigarette market. Addiction 2013;108(7):1317-26.
Ministry of Health. Tobacco returns undated [Available from: https://www.health.govt.nz/our-work/preventative-health-wellness/tobacco-control/tobacco-returns accessed June 08 2021.
Gendall P, Gendall K, Branston JR, et al. Going 'Super Value' in New Zealand: cigarette pricing strategies during a period of sustained annual excise tax increases. Tobacco Control 2022:tobaccocontrol-2021-057232. doi: 10.1136/tc-2021-057232
Ribisl KM, Golden SD, Huang J, et al. Addressing lower-priced cigarette products through three-pronged comprehensive regulation on excise taxes, minimum price policies and restrictions on price promotions. Tobacco Control 2022;31(2):229-34. doi: 10.1136/tobaccocontrol-2021-056553
Scollo M, Branston JR. Where to next for countries with high tobacco taxes? The potential for greater control of tobacco pricing through licensing regulation. Tobacco Control 2022(31):235–40. doi: doi:10.1136/tobaccocontrol-2021-056554
Barbalich I, Gartner C, Edwards R, et al. New Zealand smokers' perceptions of tobacco endgame measures: A qualitative analysis. Nicotine & Tobacco Research 2021;24(1):93-99.
Hoek J, Smith K. A qualitative analysis of low income smokers' responses to tobacco excise tax increases International Journal of Drug Policy 2016;37(Nov.):82-89.
About the Briefing
Public health expert commentary and analysis on the challenges facing Aotearoa New Zealand and evidence-based solutions.
Subscribe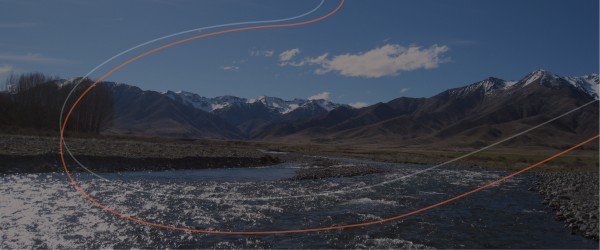 Public Health Expert Briefing
Get the latest insights from the public health research community delivered straight to your inbox for free. Subscribe to stay up to date with the latest research, analysis and commentary from the Public Health Expert Briefing.