References
Campaign for Tobacco Free Kids (CTFK). Illicit Trade of Tobacco: Some Basic Facts, 2020 [Available from: https://www.tobaccofreekids.org/assets/global/pdfs/en/Illicit_trade_basic_facts.pdf; accessed 18 May 2021].
Ireland R. Quantifying the illicit trade in tobacco: a matter of public interest and self-interest, [Available from: https://mag.wcoomd.org/magazine/wco-news-80/quantifying-the-illicit-trade-in-tobacco-a-matter-of-public-interest-and-self-interest/; accessed 18 May 2021].
Wilson N, Thomson G, Edwards R, Peace J. Estimating missed government tax revenue from foreign tobacco: survey of discarded cigarette packs. Tobacco Control 2009;18(5):416-418.
Marshall A, Edwards R, Wilson N, Thomson G, Peace J. Missed tobacco tax revenue from 'foreign' packs in New Zealand: results from a discarded pack collection study. New Zealand Medical Journal 2013;126(1386):124-126.
Bruce Berry (NZ Customs Investigations Manager). Email to lead author 18 May 2021.
Chaloupka FJ. Taxes, prices and illicit trade: the need for sound evidence. Tobacco Control 2014;23(e1).
Gallagher AWA, Evans-Reeves KA, Hatchard JL, Gilmore AB. Tobacco industry data on illicit tobacco trade: a systematic review of existing assessments. Tobacco Control 2019;28(3):334.
Ulucanlar S, Fooks GJ, Gilmore AB. The policy dystopia model: an interpretive analysis of tobacco industry political activity. PLoS Medicine 2016;13(9):doi.org/10.1371/journal.pmed.1002125.
Smith KE, Savell E, Gilmore AB. What is known about tobacco industry efforts to influence tobacco tax? A systematic review of empirical studies. Tobacco Control 2013;22(2):e1-e1.
Scollo M, Zacher M, Coomber K, Wakefield M. Use of illicit tobacco following introduction of standardised packaging of tobacco products in Australia: results from a national cross-sectional survey. Tobacco Control 2015;24(Suppl 2):ii76-ii81.
Gilmore AB, Reed H. The truth about cigarette price increases in Britain. Tobacco Control 2014;23(e1):e15-e16.
World Bank Group. Confronting illicit tobacco: a global review of country experiences, 2019 [Available from: http://documents1.worldbank.org/curated/en/677451548260528135/pdf/133959-REPL-PUBLIC-6-2-2019-19-59-24-WBGTobaccoIllicitTradeFINALvweb.pdf].
Van Walbeek C, Blecher E, Gilmore A, Ross H. Price and tax measures and illicit trade in the framework convention on tobacco control: what we know and what research is required. Nicotine & Tobacco Research 2012;15(4):767-776.
Joossens L, Raw M. Cigarette smuggling in Europe: who really benefits? Tobacco Control 1998;7(1):66-71.
Joossens L, Raw M. Smuggling and cross border shopping of tobacco in Europe. BMJ 1995;310(6991):1393-1397.
Council NR. Understanding the US Illicit tobacco market: characteristics, policy context, and lessons from international experiences: National Academies Press 2015.
Joossens L, Lugo A, La Vecchia C, Gilmore AB, Clancy L, Gallus S. Illicit cigarettes and hand-rolled tobacco in 18 European countries: a cross-sectional survey. Tobacco Control 2014;23(e1):e17-e23.
Joossens L, Raw M. Progress in combating cigarette smuggling: controlling the supply chain. Tobacco Control 2008;17(6):399.
About the Briefing
Public health expert commentary and analysis on the challenges facing Aotearoa New Zealand and evidence-based solutions.
Subscribe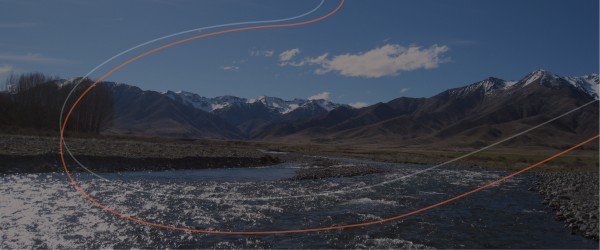 The Briefing
Get the latest insights from the public health research community delivered straight to your inbox for free. Subscribe to stay up to date with the latest research, analysis and commentary from the Public Health Expert Briefing.