References
Hope Z. How Queensland Delta outbreak has been supercharged by kids. Brisbane Times 20214.
Lu D. and Wahlquist, C. Experts say Delta variant spread among Australian children is concerning in absence of Covid vaccine. The Guardian 2021.
Kim L, Whitaker M, O'Halloran A, et al. Hospitalization Rates and Characteristics of Children Aged <18 Years Hospitalized with Laboratory-Confirmed COVID-19 – COVID-NET, 14 States, March 1-July 25, 2020. MMWR Morb Mortal Wkly Rep 2020;69(32):1081-88. doi: 10.15585/mmwr.mm6932e3 [published Online First: 2020/08/14]
Ramous E. Child Covid-19 hospitalizations soar, filling pediatric wings, data show. NBC News 2021.
Munblit D, Simpson F, Mabbitt J, et al. Legacy of COVID-19 infection in children: long-COVID will have a lifelong health/economic impact. Archives of Disease in Childhood 2021:archdischild-2021-321882. doi: 10.1136/archdischild-2021-321882
Ray ST, Abdel-Mannan O, Sa M, et al. Neurological manifestations of SARS-CoV-2 infection in hospitalised children and adolescents in the UK: a prospective national cohort study. The Lancet Child & Adolescent Health 2021
McLaws ML. COVID-19 in children: time for a new strategy. Medical Journal of Australia 2021;215(5):212-13. doi: https://doi.org/10.5694/mja2.51206
Villers J, Henriques A, Calarco S, et al. SARS-CoV-2 aerosol transmission in schools: the effectiveness of different interventions. medRxiv 2021:2021.08.17.21262169. doi: 10.1101/2021.08.17.21262169
Gettings J, Czarnik M, Morris E, et al. Mask Use and Ventilation Improvements to Reduce COVID-19 Incidence in Elementary Schools – Georgia, November 16-December 11, 2020. MMWR Morb Mortal Wkly Rep 2021;70(21):779-84. doi: 10.15585/mmwr.mm7021e1 [published Online First: 2021/05/28]
Lam-Hine T, McCurdy SA, Santora L, et al. Outbreak Associated with SARS-CoV-2 B.1.617.2 (Delta) Variant in an Elementary School – Marin County, California, May-June 2021. MMWR Morb Mortal Wkly Rep 2021;70(35):1214-19. doi: 10.15585/mmwr.mm7035e2 [published Online First: 2021/09/03]
European Centre for Disease Prevention and Control. COVID-19 in children and the role of school settingsin transmission – second update. Stockholm: ECDC, 2021. https://www.ecdc.europa.eu/sites/default/files/documents/COVID-19-in-children-and-the-role-of-school-settings-in-transmission-second-update.pdf
Ferreira AM, Cardoso M. Indoor air quality and health in schools. J Bras Pneumol 2014;40(3):259-68. doi: 10.1590/s1806-37132014000300009 [published Online First: 2014/07/17]
Sunyer J, Esnaola M, Alvarez-Pedrerol M, et al. Association between traffic-related air pollution in schools and cognitive development in primary school children: a prospective cohort study. PLoS Med 2015;12(3):e1001792. doi: 10.1371/journal.pmed.1001792 [published Online First: 2015/03/04]
Bennett J, Davy P, Trompetter B, et al. Sources of indoor air pollution at a New Zealand urban primary school; a case study. Atmospheric Pollution Research 2019;Mar 1;10(2):435-44.
Effects of solar collectors on indoor air quality in junior classrooms in winter Building a Better New Zealand Conference; 2013; Auckland, New Zealand.
Richardson H. Covid: CO2 monitors pledged to aid school ventilation. BBC 2021.
About the Briefing
Public health expert commentary and analysis on the challenges facing Aotearoa New Zealand and evidence-based solutions.
Subscribe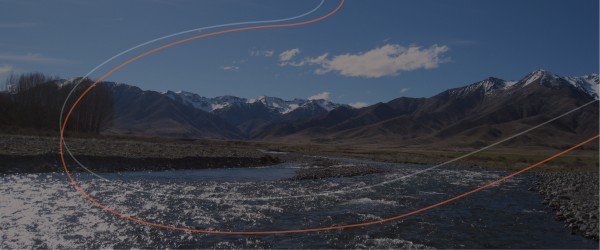 The Briefing
Get the latest insights from the public health research community delivered straight to your inbox for free. Subscribe to stay up to date with the latest research, analysis and commentary from the Public Health Expert Briefing.