References
Carattini S, Kallbekken S, Orlov A. How to win public support for a global carbon tax. Nature. 2019;565(7739):289-291.
Demerse C. Proof Positive The Mechanics and Impacts of British Columbia's Carbon Tax. Clean Energy Canada, 2014. http://cleanenergycanada.org/wp-content/uploads/2014/12/Carbon-Tax-Fact-Sheet.pdf.
Bertram G, Simon T: The Carbon Challenge: New Zealand's Emissions Trading Scheme. Wellington: Bridget Williams Books; 2010.
Wright J. Addendum to the Submission on the Climate Change Response (Emissions Trading and Other Matters) Amendment Bill. Submission to the Finance and Expenditure Committee. Wellington: Parliamentary Commissioner for the Environment, 2012. http://www.pce.parliament.nz/media/pdfs/PCE-Submission-on-the-Climate-Change-Amendment-Bill.pdf
Ecofys World Bank. State and trends of carbon pricing 2014. Washington: World Bank, 2014.
Chapman R: Time of Useful Consciousness: Acting Urgently on Climate Change. Wellington: Bridget Williams Books; 2015.
Winters M, Teschke K, Brauer M, Fuller D. Bike Score(R): Associations between urban bikeability and cycling behavior in 24 cities. The international journal of behavioral nutrition and physical activity. 2016;13:18.
Tin Tin S, Woodward A, Thornley S, Ameratunga S. Cycling and walking to work in New Zealand, 1991-2006: regional and individual differences, and pointers to effective interventions. The international journal of behavioral nutrition and physical activity. 2009;6:64.
Kennedy RD, Elton-Marshall T, Mutti S, Dubray J, Fong GT. Understanding the impact of the Smoke-Free Ontario Act on hospitality establishments' outdoor environments: a survey of restaurants and bars. Tob Control. 2010;19(2):165-167.
Elton-Marshall T, Leatherdale ST, Driezen P, Azagba S, Burkhalter R. Do provincial policies banning smoking in cars when children are present impact youth exposure to secondhand smoke in cars? Prev Med. 2015;78:59-64.
Chaiton M, Schwartz R, Shuldiner J, Tremblay G, Nugent R. Evaluating a real world ban on menthol cigarettes: an interrupted time series analysis of sales. Nicotine Tob Res. 2019.
Potvin Kent M, Dubois L, Wanless A. A nutritional comparison of foods and beverages marketed to children in two advertising policy environments. Obesity (Silver Spring). 2012;20(9):1829-1837.
Dhar T, Baylis K. Fast-Food Consumption and the Ban on advertising Targeting Children: The Quebec Experience. Journal of Marketing Research. 2011;XLVIII:799 –813.
Swinburn B, Vandevijvere S, Woodward A, Hornblow A, Richardson A, Burlingame B, Borman B, Taylor B, Breier B, Arroll B et al. Proposed new industry code on unhealthy food marketing to children and young people: will it make a difference? N Z Med J. 2017;130(1450):94-101.
Government of Canada. Cannabis health warning messages (Date modified 2018-07-11). https://www.canada.ca/en/health-canada/services/drugs-medication/cannabis/laws-regulations/regulations-support-cannabis-act/health-warning-messages.html.
University of Otago & University of Melbourne. ANZ-HILT: Australian and New Zealand Health Intervention League Table (Vers 2.0) 2019 [Available from: https://league-table.shinyapps.io/bode3/].
Blakely T, Wilson N, Kvizhinadze G, Cobiac L. Comparing health interventions in a meaningful way – Introducing the BODE3 Interactive League Table. Public Health Expert Blog 2017;(14 August). https://blogs.otago.ac.nz/pubhealthexpert/2017/08/14/comparing-health-interventions-in-a-meaningful-way-introducing-the-bode3-interactive-league-table/.
About the Briefing
Public health expert commentary and analysis on the challenges facing Aotearoa New Zealand and evidence-based solutions.
Subscribe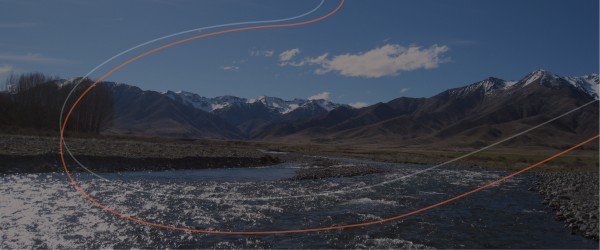 Public Health Expert Briefing
Get the latest insights from the public health research community delivered straight to your inbox for free. Subscribe to stay up to date with the latest research, analysis and commentary from the Public Health Expert Briefing.