References
Summers, J., et al., Potential lessons from the Taiwan and New Zealand health responses to the COVID-19 pandemic. The Lancet Regional Health – Western Pacific, 2020. 4.
Zhang M, et al., Transmission Dynamics of an Outbreak of the COVID-19 Delta Variant B.1.617.2 — Guangdong Province, China, May–June 2021. China CDC Weekly, 2021. 3(27): p. 584-586.
Liu, Y. and J. Rocklöv, The reproductive number of the Delta variant of SARS-CoV-2 is far higher compared to the ancestral SARS-CoV-2 virus. Journal of Travel Medicine, 2021.
Roberts M. Fast-spreading killers: how Ebola compares with other diseases. The Conversation 2014 [cited 2021 28 August]; Available from: https://theconversation.com/fast-spreading-killers-how-ebola-compares-with-other-diseases-32944.
Ministry of Health – Manatū Hauora. Measles. Immunisation Handbook 2020 2020 [cited 27 August 2021]; Available from: https://www.health.govt.nz/our-work/immunisation-handbook-2020/12-measles.
Baranuik C, Covid-19: How effective are vaccines against the delta variant? BMJ, 2021. 374: p. n1960.
Sheikh, A., et al., SARS-CoV-2 Delta VOC in Scotland: demographics, risk of hospital admission, and vaccine effectiveness. The Lancet, 2021. 397(10293): p. 2461-2462.
Twohig, K.A., et al., Hospital admission and emergency care attendance risk for SARS-CoV-2 delta (B.1.617.2) compared with alpha (B.1.1.7) variants of concern: a cohort study. The Lancet Infectious Diseases, 2021.
Fisman, D.N. and A.R. Tuite, Progressive Increase in Virulence of Novel SARS-CoV-2 Variants in Ontario, Canada. medRxiv, 2021: p. 2021.07.05.21260050.
Baker, M.G., N. Wilson, and T. Blakely, Elimination could be the optimal response strategy for covid-19 and other emerging pandemic diseases. BMJ, 2020. 371: p. m4907.
Grout, L., et al., Estimating the Failure Risk of Quarantine Systems for Preventing COVID-19 Outbreaks in Australia and New Zealand. medRxiv, 2021: p. 2021.02.17.21251946.
Chookajorn, T., et al., Southeast Asia is an emerging hotspot for COVID-19. Nature Medicine, 2021.
Gu, H., et al., SARS-CoV-2 under an elimination strategy in Hong Kong. medRxiv, 2021: p. 2021.06.19.21259169.
Directorate of Health and The Department of Civil Protection and Emergency Management. COVID-19 vaccinations in Iceland – statistics. 2021 [cited 2021 27 August]; Available from: https://www.covid.is/statistical-information-on-vaccination.
McLaws, M., COVID-19 in children: time for a new strategy. Medical Journal of Australia, 2021.
The Lancet, Understanding long COVID: a modern medical challenge. The Lancet, 2021. 398(10302): p. 725.
Wilson, N., et al., Use of the Elimination Strategy in Response to the COVID-19 Pandemic: Health and Economic Impacts for New Zealand Relative to Other OECD Countries. medRxiv, 2021: p. 2021.06.25.21259556.
Scientific Advisory Group for Emergencies. Long term evolution of SARS-CoV-2, 26 July 2021. 2021; Available from: https://www.gov.uk/government/publications/long-term-evolution-of-sars-cov-2-26-july-2021.
About the Briefing
Public health expert commentary and analysis on the challenges facing Aotearoa New Zealand and evidence-based solutions.
Subscribe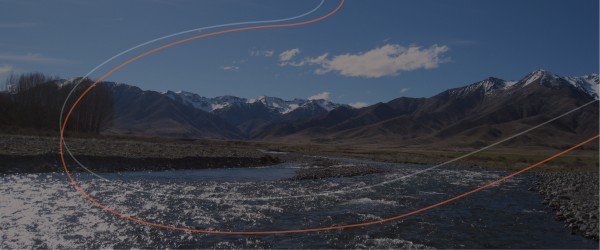 Public Health Expert Briefing
Get the latest insights from the public health research community delivered straight to your inbox for free. Subscribe to stay up to date with the latest research, analysis and commentary from the Public Health Expert Briefing.