References
Spinney L. Pale Rider: The Spanish Flu of 1918 and How It Changed the World. London: Vintage; 2017.
Rice GW. Japan and New Zealand in the 1918 Influenza Pandemic: comparative perspectives on official responses and crisis management. In: Phillips H, killingray D, eds. The Spanish Influenza Pandemic of 1918-19: New perspectives. London and New York: Routledge; 2003: 73-85.
Bootsma MC, Ferguson NM. The effect of public health measures on the 1918 influenza pandemic in U.S. cities. Proc Natl Acad Sci U S A 2007; 104(18): 7588-93.
Rice GW. Black November: "The 1918 Influenza Pandemic in New Zealand". Revised and Enlarged Second Edition ed. Christchurch: Canterbury University Press; 2005.
Rice GW. Black Flu 1918: The Story of New Zealand's Worst Public Health Disaster. Christchurch: Canterbury University Press; 2017.
Choutka J, Jansari V, Hornig M, Iwasaki A. Unexplained post-acute infection syndromes. Nature Medicine 2022; 28(5): 911-23.
Vedel Sørensen AI, Spiliopoulos L, Bager P, et al. Post-acute symptoms, new onset diagnoses and health problems 6 to 12 months after SARS-CoV-2 infection: a nationwide questionnaire study in the adult Danish population. medRxiv 2022: 2022.02.27.22271328.
Whitaker M, Whitaker M, Elliott J, et al. Persistent symptoms following SARS-CoV-2 infection in a random community sample of 508,707 people. medRxiv 2021.
Ayoubkhani D, Khunti K, Nafilyan V, et al. Post-covid syndrome in individuals admitted to hospital with covid-19: retrospective cohort study. BMJ 2021; 372: n693.
Ehwerhemuepha L, Carlson K, Moog R, et al. Cerner real-world data (CRWD) – A de-identified multicenter electronic health records database. Data in Brief 2022; 42: 108120.
Bull-Otterson L, Baca S, Saydah S, et al. Post–COVID Conditions Among Adult COVID-19 Survivors Aged 18–64 and ≥65 Years — United States, March 2020–November 2021. MMWR Morbidity and Mortality Weekly Report 2022; 71(21): 713-7.
Potter JD. Long COVID: a crucial reason for vax, mask, and distance. Public Health Expert. https://blogs.otago.ac.nz/pubhealthexpert/long-covid-a-crucial-reason-for-vax-mask-and-distance/#more-19237: University of Otago; 2022.
Wong-Chew RM, Rodriguez Cabrera EX, Rodriguez Valdez CA, et al. Symptom cluster analysis of long COVID-19 in patients discharged from the Temporary COVID-19 Hospital in Mexico City. Ther Adv Infect Dis 2022; 9: 20499361211069264.
Wulf Hanson S, Abbafati C, Aerts JG, et al. A global systematic analysis of the occurrence, severity, and recovery pattern of long COVID in 2020 and 2021. medRxiv 2022: 2022.05.26.22275532.
Soriano JB, Murthy S, Marshall JC, Relan P, Diaz JV. A clinical case definition of post-COVID-19 condition by a Delphi consensus. The Lancet Infectious Diseases 2022; 22(4): e102-7.
World Health Organization. A clinical case definition of post COVID-19 condition by a Delphi consensus. https://www.who.int/publications/i/item/WHO-2019-nCoV-Post_COVID-19_condition-Clinical_case_definition-2021.1: WHO, 2021.
Salomon JA, Haagsma JA, Davis A, et al. Disability weights for the Global Burden of Disease 2013 study. Lancet Glob Health 2015; 3(11): e712-23.
FAIR Health. A Detailed Study of Patients with Long-Haul COVID: An Analysis of Private Healthcare Claims. https://bit.ly/3v8RSQv: FAIR Health, Inc., 2021.
Doykov I, Hallqvist J, Gilmour KC, Grandjean L, Mills K, Heywood WE. 'The long tail of Covid-19' – The detection of a prolonged inflammatory response after a SARS-CoV-2 infection in asymptomatic and mildly affected patients. F1000Res 2020; 9: 1349.
Cirulli ET, Schiabor Barrett KM, Riffle S, et al. Long-term COVID-19 symptoms in a large unselected population. medRxiv 2020: 2020.10.07.20208702.
Helms J, Kremer S, Merdji H, et al. Neurologic Features in Severe SARS-CoV-2 Infection. N Engl J Med 2020; 382(23): 2268-70.
Gupta A, Madhavan MV, Sehgal K, et al. Extrapulmonary manifestations of COVID-19. Nat Med 2020; 26(7): 1017-32.
Xie Y, Xu E, Bowe B, Al-Aly Z. Long-term cardiovascular outcomes of COVID-19. Nat Med 2022; 28(3): 583-90.
Long B, Brady WJ, Koyfman A, Gottlieb M. Cardiovascular complications in COVID-19. Am J Emerg Med 2020; 38(7): 1504-7.
Kommoss FKF, Schwab C, Tavernar L, et al. The Pathology of Severe COVID-19-Related Lung Damage. Dtsch Arztebl Int 2020; 117(29-30): 500-6.
Douaud G, Lee S, Alfaro-Almagro F, et al. SARS-CoV-2 is associated with changes in brain structure in UK Biobank. Nature 2022; 604(7907): 697-707.
Bowe B, Xie Y, Xu E, Al-Aly Z. Kidney Outcomes in Long COVID. J Am Soc Nephrol 2021; 32(11): 2851-62.
Hultstrom M, Lipcsey M, Wallin E, Larsson IM, Larsson A, Frithiof R. Severe acute kidney injury associated with progression of chronic kidney disease after critical COVID-19. Crit Care 2021; 25(1): 37.
Sathish T, Kapoor N, Cao Y, Tapp RJ, Zimmet P. Proportion of newly diagnosed diabetes in COVID-19 patients: A systematic review and meta-analysis. Diabetes Obes Metab 2021; 23(3): 870-4.
Kresch E, Achua J, Saltzman R, et al. COVID-19 Endothelial Dysfunction Can Cause Erectile Dysfunction: Histopathological, Immunohistochemical, and Ultrastructural Study of the Human Penis. World J Mens Health 2021; 39(3): 466-9.
Al-Aly Z, Bowe B, Xie Y. Outcomes of SARS-CoV-2 Reinfection. Research Square Preprint 2022.
UK Health Security Agency. The effectiveness of vaccination against long COVID: A rapid evidence briefing. https://ukhsa.koha-ptfs.co.uk/cgi-bin/koha/opac-retrieve-file.pl?id=fe4f10cd3cd509fe045ad4f72ae0dfff: UK Health Security Agency, 2022.
Ayoubkhani D, Bosworth ML, King S, et al. Risk of Long Covid in people infected with SARS-CoV-2 after two doses of a COVID-19 vaccine: community-based, matched cohort study. medRxiv 2022: 2022.02.23.22271388.
Office for National Statistics. Self-reported long COVID after infection with the Omicron variant in the UK: 6 May 2022. https://www.ons.gov.uk/peoplepopulationandcommunity/healthandsocialcare/conditionsanddiseases/bulletins/selfreportedlongcovidafterinfectionwiththeomicronvariant/6may2022/pdf: Office for National Statistics, 2022.
Morioka S, Tsuzuki S, Suzuki M, et al. Post COVID-19 condition of the Omicron variant of SARS-CoV-2. medRxiv 2022: 2022.05.12.22274990.
Lewnard JA, Hong VX, Patel MM, Kahn R, Lipsitch M, Tartof SY. Clinical outcomes associated with SARS-CoV-2 Omicron (B.1.1.529) variant and BA.1/BA.1.1 or BA.2 subvariant infection in southern California. Nat Med 2022.
Ayoubkhani D, Bermingham C, Pouwels KB, et al. Trajectory of long covid symptoms after covid-19 vaccination: community based cohort study. BMJ 2022; 377: e069676.
Ali ST, Kang AK, Patel TR, et al. Evolution of neurologic symptoms in non-hospitalized COVID-19 "long haulers". Ann Clin Transl Neurol 2022; n/a(n/a).
Tognotti E. Lessons from the history of quarantine, from plague to influenza A. Emerg Infect Dis 2013; 19(2): 254-9.
Tognotti E. Scientific triumphalism and learning from facts: bacteriology and the "Spanish flu" challenge of 1918. Soc Hist Med 2003; 16(1): 97-110.
About the Briefing
Public health expert commentary and analysis on the challenges facing Aotearoa New Zealand and evidence-based solutions.
Subscribe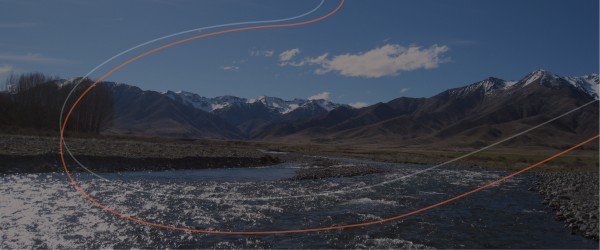 Public Health Expert Briefing
Get the latest insights from the public health research community delivered straight to your inbox for free. Subscribe to stay up to date with the latest research, analysis and commentary from the Public Health Expert Briefing.