References
Potter JD. The long-term health burden of COVID-19: further justification for NZ's elimination strategy. Public Health Expert [Blog] 2020. https://blogs.otago.ac.nz/pubhealthexpert/the-long-term-health-burden-of-covid-19-further-justification-for-nzs-elimination-strategy/
Potter JD. Update on Long-COVID. Public Health Expert [Blog] 2021. https://blogs.otago.ac.nz/pubhealthexpert/update-on-long-covid/
Cha AE, Bernstein L. These people have been sick with coronavirus for more than 60 days. Washington Post. 2020 11 June 2020.
Blomberg B, Mohn KG, Brokstad KA, et al. Long COVID in a prospective cohort of home-isolated patients. Nat Med 2021; 27(9): 1607-13.
Nehme M, Braillard O, Chappuis F, Courvoisier DS, Guessous I. Prevalence of Symptoms More Than Seven Months After Diagnosis of Symptomatic COVID-19 in an Outpatient Setting. Annals of Internal Medicine 2021; 174(9): 1252-60.
Taquet M, Dercon Q, Luciano S, Geddes JR, Husain M, Harrison PJ. Incidence, co-occurrence, and evolution of long-COVID features: A 6-month retrospective cohort study of 273,618 survivors of COVID-19. PLoS medicine 2021; 18(9): e1003773.
Sudre CH, Murray B, Varsavsky T, et al. Attributes and predictors of long COVID. Nat Med 2021; 27(4): 626-31.
Al-Aly Z, Xie Y, Bowe B. High-dimensional characterization of post-acute sequelae of COVID-19. Nature 2021; 594(7862): 259-64.
Salmon-Ceron D, Slama D, De Broucker T, et al. Clinical, virological and imaging profile in patients with prolonged forms of COVID-19: A cross-sectional study. J Infect 2021; 82(2): e1-e4.
National Institute for Health Research. Living with COVID-19: Second REVIEW. https://evidence.nihr.ac.uk/wp-content/uploads/2021/03/NIHR_COVID_REPORT_FINAL-150321-1_1_.pdf: NIHR, 2021.
Mandal S, Barnett J, Brill SE, et al. 'Long-COVID': a cross-sectional study of persisting symptoms, biomarker and imaging abnormalities following hospitalisation for COVID-19. Thorax 2020; 76(4): 396.
Puntmann VO, Carerj ML, Wieters I, et al. Outcomes of Cardiovascular Magnetic Resonance Imaging in Patients Recently Recovered From Coronavirus Disease 2019 (COVID-19). JAMA Cardiol 2020; 5(11): 1265-73.
Dennis A, Wamil M, Alberts J, et al. Multiorgan impairment in low-risk individuals with post-COVID-19 syndrome: a prospective, community-based study. BMJ Open 2021; 11(3): e048391.
Guedj E, Campion JY, Dudouet P, et al. (18)F-FDG brain PET hypometabolism in patients with long COVID. Eur J Nucl Med Mol Imaging 2021.
Hampshire A, Trender W, Chamberlain SR, et al. Cognitive deficits in people who have recovered from COVID-19. EClinicalMedicine 2021: 101044.
Vlachou M, Drebes A, Candilio L, et al. Pulmonary thrombosis in Covid-19: before, during and after hospital admission. J Thromb Thrombolysis 2021; 51(4): 978-84.
Accili D. Can COVID-19 cause diabetes? Nat Metab 2021; 3(2): 123-5.
Kvalsvig A, Brooks A, Wilson N, et al. Longer-term harm from Covid-19 in children: The evidence suggests greater efforts are needed to protect children in Aotearoa NZ from infection. Public Health Expert [Blog] 2022. https://blogs.otago.ac.nz/pubhealthexpert/longer-term-harm-from-covid-19-in-children-the-evidence-suggests-greater-efforts-are-needed-to-protect-children-in-aotearoa-nz-from-infection/
National Institute for Health and Care Excellence, Scottish Intercollegiate Guidelines Network, Royal College of General Practitioners. COVID-19 rapid guideline: managing the long-term effects of COVID-19. https://www.nice.org.uk/guidance/ng188/resources/covid19-rapid-guideline-managing-the-longterm-effects-of-covid19-pdf-51035515742: National Institute for Health and Care Excellence, 2022.
Whittaker R, Dobson R, Oh F, Russell S, Carter K, Andrew P. Establishing Long COVID services in Aotearoa NZ – what can we learn from overseas? Public Health Expert [Blog]; 2022;(21 March). https://blogs.otago.ac.nz/pubhealthexpert/establishing-long-covid-services-in-aotearoa-nz-what-can-we-learn-from-overseas/
Chen C, Haupert SR, Zimmermann L, Shi X, Fritsche LG, Mukherjee B. Global Prevalence of Post-Acute Sequelae of COVID-19 (PASC) or Long COVID: A Meta-Analysis and Systematic Review. medRxiv 2021: 2021.11.15.21266377.
FAIR Health. A Detailed Study of Patients with Long-Haul COVID: An Analysis of Private Healthcare Claims. https://bit.ly/3v8RSQv: FAIR Health, Inc., 2021.
Spotnitz ME, Hripcsak G, Ryan PB, Natarajan K. Characterizing Post-Acute Sequelae of SARS-CoV-2 Infection across Claims and Electronic Health Record Databases. medRxiv 2021: 2021.03.19.21253756.
Hernandez-Romieu AC, Carton TW, Saydah S, et al. Prevalence of Select New Symptoms and Conditions Among Persons Aged Younger Than 20 Years and 20 Years or Older at 31 to 150 Days After Testing Positive or Negative for SARS-CoV-2. JAMA Netw Open 2022; 5(2): e2147053.
Chevinsky JR, Tao G, Lavery AM, et al. Late Conditions Diagnosed 1-4 Months Following an Initial Coronavirus Disease 2019 (COVID-19) Encounter: A Matched-Cohort Study Using Inpatient and Outpatient Administrative Data-United States, 1 March-30 June 2020. Clin Infect Dis 2021; 73(Suppl 1): S5-S16.
Huang C, Huang L, Wang Y, et al. 6-month consequences of COVID-19 in patients discharged from hospital: a cohort study. Lancet 2021; 397(10270): 220-32.
Shang YF, Liu T, Yu JN, et al. Half-year follow-up of patients recovering from severe COVID-19: Analysis of symptoms and their risk factors. Journal of internal medicine 2021; 290(2): 444-50.
Vedel Sørensen AI, Spiliopoulos L, Bager P, et al. Post-acute symptoms, new onset diagnoses and health problems 6 to 12 months after SARS-CoV-2 infection: a nationwide questionnaire study in the adult Danish population. medRxiv 2022: 2022.02.27.22271328.
Ghosn J, Piroth L, Epaulard O, et al. Persistent COVID-19 symptoms are highly prevalent 6 months after hospitalization: results from a large prospective cohort. Clin Microbiol Infect 2021; 27(7): 1041 e1- e4.
Naik S, Haldar SN, Soneja M, et al. Post COVID-19 sequelae: A prospective observational study from Northern India. Drug Discov Ther 2021; 15(5): 254-60.
Wong-Chew RM, Rodriguez Cabrera EX, Rodriguez Valdez CA, et al. Symptom cluster analysis of long COVID-19 in patients discharged from the Temporary COVID-19 Hospital in Mexico City. Ther Adv Infect Dis 2022; 9: 20499361211069264.
Munblit D, Bobkova P, Spiridonova E, et al. Incidence and risk factors for persistent symptoms in adults previously hospitalized for COVID-19. Clin Exp Allergy 2021; 51(9): 1107-20.
Fernandez-de-Las-Penas C, Palacios-Cena D, Gomez-Mayordomo V, et al. Long-term post-COVID symptoms and associated risk factors in previously hospitalized patients: A multicenter study. J Infect 2021; 83(2): 271-4.
Whitaker M, Whitaker M, Elliott J, et al. Persistent symptoms following SARS-CoV-2 infection in a random community sample of 508,707 people. medRxiv 2021.
Heesakkers H, van der Hoeven JG, Corsten S, et al. Clinical Outcomes Among Patients With 1-Year Survival Following Intensive Care Unit Treatment for COVID-19. Jama 2022; 327(6): 559-65.
Ayoubkhani D, Khunti K, Nafilyan V, et al. Post-covid syndrome in individuals admitted to hospital with covid-19: retrospective cohort study. Bmj 2021; 372: n693.
Wildwing T, Holt N. The neurological symptoms of COVID-19: a systematic overview of systematic reviews, comparison with other neurological conditions and implications for healthcare services. Ther Adv Chronic Dis 2021; 12: 2040622320976979.
Taquet M, Geddes JR, Husain M, Luciano S, Harrison PJ. 6-month neurological and psychiatric outcomes in 236 379 survivors of COVID-19: a retrospective cohort study using electronic health records. The Lancet Psychiatry 2021; 8(5): 416-27.
Liu Y-H, Chen Y, Wang Q-H, et al. One-Year Trajectory of Cognitive Changes in Older Survivors of COVID-19 in Wuhan, China. JAMA Neurology 2022.
Xie Y, Xu E, Al-Aly Z. Risks of mental health outcomes in people with covid-19: cohort study. Bmj 2022; 376: e068993.
Douaud G, Lee S, Alfaro-Almagro F, et al. SARS-CoV-2 is associated with changes in brain structure in UK Biobank. Nature 2022.
Miller KL, Alfaro-Almagro F, Bangerter NK, et al. Multimodal population brain imaging in the UK Biobank prospective epidemiological study. Nat Neurosci 2016; 19(11): 1523-36.
Song E, Zhang C, Israelow B, et al. Neuroinvasion of SARS-CoV-2 in human and mouse brain. J Exp Med 2021; 218(3).
Xie Y, Xu E, Bowe B, Al-Aly Z. Long-term cardiovascular outcomes of COVID-19. Nature medicine 2022.
Hanneman K, Houbois C, Schoffel A, et al. Combined Cardiac Fluorodeoxyglucose–Positron Emission Tomography/Magnetic Resonance Imaging Assessment of Myocardial Injury in Patients Who Recently Recovered From COVID-19. JAMA Cardiology 2022; 7(3): 298-308.
Singh I, Joseph P, Heerdt PM, et al. Persistent Exertional Intolerance After COVID-19: Insights From Invasive Cardiopulmonary Exercise Testing. Chest 2022; 161(1): 54-63.
Kommoss FKF, Schwab C, Tavernar L, et al. The Pathology of Severe COVID-19-Related Lung Damage. Dtsch Arztebl Int 2020; 117(29-30): 500-6.
Vijayakumar B, Boustani K, Ogger PP, et al. Immuno-proteomic profiling reveals abundant airway CD8 T cells and ongoing epithelial injury in prolonged post-COVID19 respiratory disease. medRxiv 2021: 2021.08.10.21261834.
Sathish T, Kapoor N, Cao Y, Tapp RJ, Zimmet P. Proportion of newly diagnosed diabetes in COVID-19 patients: A systematic review and meta-analysis. Diabetes Obes Metab 2021; 23(3): 870-4.
Steenblock C, Richter S, Berger I, et al. Viral infiltration of pancreatic islets in patients with COVID-19. Nat Commun 2021; 12(1): 3534.
Aschman T, Schneider J, Greuel S, et al. Association Between SARS-CoV-2 Infection and Immune-Mediated Myopathy in Patients Who Have Died. JAMA Neurol 2021.
Shuwa HA, Shaw TN, Knight SB, et al. Alterations in T and B cell function persist in convalescent COVID-19 patients. Med (N Y) 2021; 2(6): 720-35 e4.
Cervia C, Zurbuchen Y, Taeschler P, et al. Immunoglobulin signature predicts risk of post-acute COVID-19 syndrome. Nature Communications 2022; 13(1): 446.
Phetsouphanh C, Darley DR, Wilson DB, et al. Immunological dysfunction persists for 8 months following initial mild-to-moderate SARS-CoV-2 infection. Nat Immunol 2022.
Nasiri N, Sharifi H, Bazrafshan A, Noori A, Karamouzian M, Sharifi A. Ocular Manifestations of COVID-19: A Systematic Review and Meta-analysis. J Ophthalmic Vis Res 2021; 16(1): 103-12.
Bitirgen G, Korkmaz C, Zamani A, et al. Corneal confocal microscopy identifies corneal nerve fibre loss and increased dendritic cells in patients with long COVID. Br J Ophthalmol 2021: bjophthalmol-2021-319450.
Bowe B, Xie Y, Xu E, Al-Aly Z. Kidney Outcomes in Long COVID. J Am Soc Nephrol 2021; 32(11): 2851-62.
Hirsch JS, Ng JH, Ross DW, et al. Acute kidney injury in patients hospitalized with COVID-19. Kidney Int 2020; 98(1): 209-18.
Sansone A, Mollaioli D, Ciocca G, et al. Addressing male sexual and reproductive health in the wake of COVID-19 outbreak. J Endocrinol Invest 2021; 44(2): 223-31.
Kresch E, Achua J, Saltzman R, et al. COVID-19 Endothelial Dysfunction Can Cause Erectile Dysfunction: Histopathological, Immunohistochemical, and Ultrastructural Study of the Human Penis. World J Mens Health 2021; 39(3): 466-9.
Sansone A, Mollaioli D, Ciocca G, et al. "Mask up to keep it up": Preliminary evidence of the association between erectile dysfunction and COVID-19. Andrology 2021.
McFadyen JD, Stevens H, Peter K. The Emerging Threat of (Micro)Thrombosis in COVID-19 and Its Therapeutic Implications. Circ Res 2020; 127(4): 571-87.
Varga Z, Flammer AJ, Steiger P, et al. Endothelial cell infection and endotheliitis in COVID-19. Lancet 2020; 395(10234): 1417-8.
Agergaard J, Leth S, Pedersen TH, et al. Myopathic changes in patients with long-term fatigue after COVID-19. Clin Neurophysiol 2021; 132(8): 1974-81.
Dani M, Dirksen A, Taraborrelli P, et al. Autonomic dysfunction in 'long COVID': rationale, physiology and management strategies. Clin Med (Lond) 2021; 21(1): e63-e7.
Meinhardt J, Radke J, Dittmayer C, et al. Olfactory transmucosal SARS-CoV-2 invasion as a port of central nervous system entry in individuals with COVID-19. Nat Neurosci 2021; 24(2): 168-75.
Pretorius E, Venter C, Laubscher GJ, Lourens PJ, Steenkamp J, Kell DB. Prevalence of readily detected amyloid blood clots in 'unclotted' Type 2 Diabetes Mellitus and COVID-19 plasma: a preliminary report. Cardiovasc Diabetol 2020; 19(1): 193.
Østergaard L. SARS CoV-2 related microvascular damage and symptoms during and after COVID-19: Consequences of capillary transit-time changes, tissue hypoxia and inflammation. Physiol Rep 2021; 9(3): e14726.
Kox M, Waalders NJB, Kooistra EJ, Gerretsen J, Pickkers P. Cytokine Levels in Critically Ill Patients With COVID-19 and Other Conditions. Jama 2020; 324(15): 1565-7.
Doykov I, Hallqvist J, Gilmour KC, Grandjean L, Mills K, Heywood WE. 'The long tail of Covid-19' – The detection of a prolonged inflammatory response after a SARS-CoV-2 infection in asymptomatic and mildly affected patients. F1000Res 2020; 9: 1349.
Townsend L, Dyer AH, Jones K, et al. Persistent fatigue following SARS-CoV-2 infection is common and independent of severity of initial infection. PLoS One 2020; 15(11): e0240784.
Thakur KT, Miller EH, Glendinning MD, et al. COVID-19 neuropathology at Columbia University Irving Medical Center/New York Presbyterian Hospital. Brain 2021; 144(9): 2696-708.
Fernandez-Castaneda A, Lu P, Geraghty AC, et al. Mild respiratory SARS-CoV-2 infection can cause multi-lineage cellular dysregulation and myelin loss in the brain. bioRxiv 2022: 2022.01.07.475453.
Su Y, Yuan D, Chen DG, et al. Multiple Early Factors Anticipate Post-Acute COVID-19 Sequelae. Cell 2022; 185(5): 881-95.e20.
Joseph P, Arevalo C, Oliveira RKF, et al. Insights From Invasive Cardiopulmonary Exercise Testing of Patients With Myalgic Encephalomyelitis/Chronic Fatigue Syndrome. Chest 2021; 160(2): 642-51.
UK Health Security Agency. The effectiveness of vaccination against long COVID: A rapid evidence briefing. https://ukhsa.koha-ptfs.co.uk/cgi-bin/koha/opac-retrieve-file.pl?id=fe4f10cd3cd509fe045ad4f72ae0dfff: UK Health Security Agency, 2022.
Office for National Statistics. Coronavirus (COVID-19) vaccination and selfreported long COVID in the UK: 25 October 2021. Office for National Statistics, 2021. www.tinyurl.com/3h8x52wa
Ayoubkhani D, Bosworth ML, King S, et al. Risk of Long Covid in people infected with SARS-CoV-2 after two doses of a COVID-19 vaccine: community-based, matched cohort study. medRxiv 2022: 2022.02.23.22271388.
Simon MA, Luginbuhl RD, Parker R. Reduced Incidence of Long-COVID Symptoms Related to Administration of COVID-19 Vaccines Both Before COVID-19 Diagnosis and Up to 12 Weeks After. medRxiv 2021: 2021.11.17.21263608.
Whittaker HR, Gulea C, Koteci A, et al. Post-Acute COVID-19 Sequelae in Cases Managed in the Community or Hospital in the UK: A Population Based Study. . Available at SSRN 2022.
About the Briefing
Public health expert commentary and analysis on the challenges facing Aotearoa New Zealand and evidence-based solutions.
Subscribe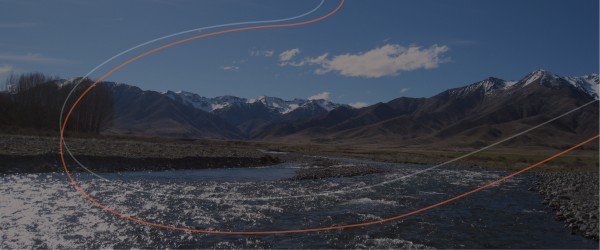 The Briefing
Get the latest insights from the public health research community delivered straight to your inbox for free. Subscribe to stay up to date with the latest research, analysis and commentary from the Public Health Expert Briefing.