References
Ministry of Health. Sustainability and the health sector: A guide to getting started. https://www.health.govt.nz/system/files/documents/publications/sustainability-and-the-health-sector-30jul2019_1.pdf Wellington: Ministry of Health; 2019.
Micha R, Peñalvo JL, Cudhea F, Imamura F, Rehm CD, Mozaffarian D. Association between dietary factors and mortality from heart disease, stroke, and type 2 diabetes in the United States. JAMA 2017;317:912-24 http://dx.doi.org/10.1001/jama.2017.0947.
Neuenschwander M, Ballon A, Weber KS, et al. Role of diet in type 2 diabetes incidence: umbrella review of meta-analyses of prospective observational studies. BMJ 2019;366:l2368 https://www.ncbi.nlm.nih.gov/pubmed/31270064.
Potter JD, Hunter DJ. Colorectal cancer: epidemiology. In: Potter J, Lindor N, eds. Genetics of Colorectal Cancer. New York: Springer; 2009:5-25.
Zheng Y, Li Y, Satija A, et al. Association of changes in red meat consumption with total and cause specific mortality among US women and men: two prospective cohort studies. BMJ 2019;365:l2110 https://www.ncbi.nlm.nih.gov/pubmed/31189526.
Willett W, Rockstrom J, Loken B, et al. Food in the Anthropocene: the EAT-Lancet Commission on healthy diets from sustainable food systems. Lancet 2019;393:447-92 https://www.ncbi.nlm.nih.gov/pubmed/30660336.
The Intergovernmental Panel on Climate Change. Climate Change and Land. https://www.ipcc.ch/srccl-report-download-page/: IPCC; 2019.
Potter J. Thought for food: Why what we eat matters. Wellington: Bridget Williams Books Ltd; 2018.
IARC Working Group on the Evaluation of Carcinogenic Risks to Humans. Red Meat and Processed Meat. http://monographs.iarc.fr/ENG/Monographs/vol114/mono114.pdf Lyon: IARC; 2018.
About the Briefing
Public health expert commentary and analysis on the challenges facing Aotearoa New Zealand and evidence-based solutions.
Subscribe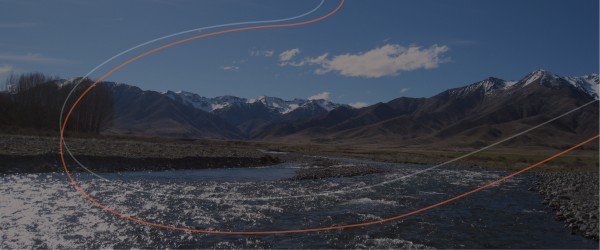 Public Health Expert Briefing
Get the latest insights from the public health research community delivered straight to your inbox for free. Subscribe to stay up to date with the latest research, analysis and commentary from the Public Health Expert Briefing.