References
Jamieson D, Louren M. Covid-19: Getting South Island to alert level 3 'not as simple as no positive cases'. Stuff 2021;(25 August). https://www.stuff.co.nz/national/health/coronavirus/126163186/covid19-getting-south-island-to-alert-level-3-not-as-simple-as-no-positive-cases.
Radio New Zealand. ESR says wastewater testing one tool in kit to detect Covid-19. Radio New Zealand 2021;(20 August). https://www.rnz.co.nz/news/national/449602/esr-says-wastewater-testing-one-tool-in-kit-to-detect-covid-19.
Schang C, Crosbie ND, Nolan M, Poon R, Wang M, Jex A, John N, Baker L, Scales P, Schmidt J, Thorley BR, Hill K, Zamyadi A, Tseng CW, Henry R, Kolotelo P, Langeveld J, Schilperoort R, Shi B, Einsiedel S, Thomas M, Black J, Wilson S, McCarthy DT. Passive Sampling of SARS-CoV-2 for Wastewater Surveillance. Environmental science & technology 2021;55:10432-41.
Morvan M, Jacomo A, Souque C, Wade M, Hoffmann T, Pouwels K, Singer A, Bunce J, Engeli A, Grimsley J, O'Reilly K, Danon L. Estimating SARS-CoV-2 prevalence from large-scale wastewater surveillance: insights from combined analysis of 44 sites in England. Report. (Undated). https://assets.researchsquare.com/files/rs-770963/v1_covered.pdf?c=1627928008.
BECA GHD Boffa Miskell. The New Zealand Wastewater Sector. Report Prepared for the Ministry of the Environment. October 2020. https://www.orc.govt.nz/managing-our-environment/waste-and-hazardous-substances/septic-tanks.
Reardon S. How the Delta variant achieves its ultrafast spread. Nature 2021;(21 July). https://www.nature.com/articles/d41586-021-01986-w.
Kumblathan T, Liu Y, Uppal G, Hrudey S, Li X-F. Wastewater-Based Epidemiology for Community Monitoring of SARS-CoV-2: Progress and Challenges. ACS Environmental 2021; https://doi.org/10.1021/acsenvironau.1c00015.
Fonseka D. Slow saliva testing roll-out hurting New Zealand's ability to get on top of outbreak: Scientist. Stuff 2021;(24 August). https://www.stuff.co.nz/business/126151636/slow-saliva-testing-rollout-hurting-new-zealands-ability-to-get-on-top-of-outbreak-scientist.
Wilson N, Schwehm M, Verrall AJ, Parry M, Baker MG, Eichner M. Detecting the re-emergent COVID-19 pandemic after elimination: modelling study of combined primary care and hospital surveillance. N Z Med J 2020;133:28-39.
Ministry of Health. 62 additional community cases of COVID-19; one new case in managed isolation facilities; record 80,000 vaccinations yesterday. (Media release). Ministry of Health 2021;(25 August). https://www.health.govt.nz/news-media/media-releases/62-additional-community-cases-covid-19-one-new-case-managed-isolation-facilities-record-80000.
About the Briefing
Public health expert commentary and analysis on the challenges facing Aotearoa New Zealand and evidence-based solutions.
Subscribe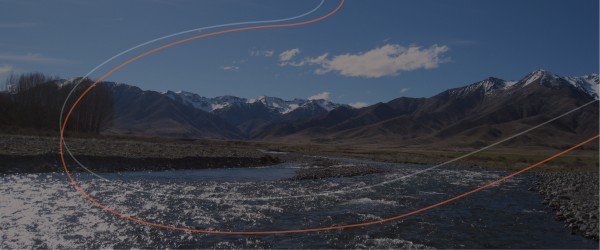 Public Health Expert Briefing
Get the latest insights from the public health research community delivered straight to your inbox for free. Subscribe to stay up to date with the latest research, analysis and commentary from the Public Health Expert Briefing.