References
McLeod M, Kvizhinadze G, Boyd M, Barendregt J, Sarfati D, Wilson N, Blakely T: Colorectal cancer screening: How health gains and cost-effectiveness vary by ethnic group, the impact on health inequalities, and the optimal age-range to screen. Cancer Epidemiology Biomarkers & Prevention 2017.
Sarfati D, Shaw C, McLeod M, Blakely T, Bissett I: Screening for colorectal cancer: spoiled for choice? NZMJ 2016, 129(1440).
Whyte S, Chilcott J, Halloran S: Reappraisal of the options for colorectal cancer screening in England. Colorectal disease : the official journal of the Association of Coloproctology of Great Britain and Ireland 2012, 14(9):e547-561.
Sharp L, Tilson L, Whyte S, O'Ceilleachair A, Walsh C, Usher C, Tappenden P, Chilcott J, Staines A, Barry M et al: Cost-effectiveness of population-based screening for colorectal cancer: a comparison of guaiac-based faecal occult blood testing, faecal immunochemical testing and flexible sigmoidoscopy. Br J Cancer 2012, 106(5):805-816.
Stone CA, Carter RC, Vos T, John JS: Colorectal cancer screening in Australia: an economic evaluation of a potential biennial screening program using faecal occult blood tests. Australian & New Zealand Journal of Public Health 2004, 28(3):273-282.
WHO: Choosing interventions that are cost effective (WHOCHOICE). In. Geneva: World Health Organization; 2012.
Litmus, Massey University, and Sapere Research Group: Interim Evaluation Report of the Bowel Screening Pilot: Screening Round One. In.; 2015.
Lansdorp-Vogelaar I, Knudsen AB, Brenner H: Cost-effectiveness of colorectal cancer screening. Epidemiologic reviews 2011, 33:88-100.
McLeod M: Equity of Colorectal Cancer Screening for Māori In: Unpublished Thesis. Wellington: University of Otago; 2017.
Christou A, Katzenellenbogen J, Thompson S, Christou A, Katzenellenbogen J, Thompson S: Australia's National Bowel Cancer Screening Program: does it work for Indigenous Australians? BMC Public Health 2010, 10:Article number 373, 321pp.
Jones CP: Invited commentary: "race," racism, and the practice of epidemiology. Am J Epidemiol 2001, 154(4):299-304; discussion 305-296.
About the Briefing
Public health expert commentary and analysis on the challenges facing Aotearoa New Zealand and evidence-based solutions.
Subscribe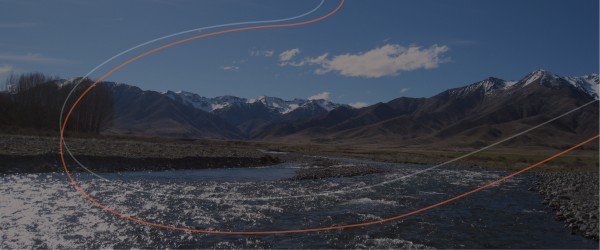 The Briefing
Get the latest insights from the public health research community delivered straight to your inbox for free. Subscribe to stay up to date with the latest research, analysis and commentary from the Public Health Expert Briefing.