References
Scollo M, Bayly M, Wakefield M. Availability of illicit tobacco in small retail outlets before and after the implementation of Australian plain packaging legislation. Tobacco Control 2014.
Scollo M, Zacher M, Coomber K, et al. Use of illicit tobacco following introduction of standardised packaging of tobacco products in Australia: results from a national cross-sectional survey. Tobacco Control 2015;24(Suppl 2):ii76-ii81.
Young JM, Stacey I, Dobbins TA, et al. Association between tobacco plain packaging and Quitline calls: A population-based, interrupted time-series analysis. The Medical Journal of Australia 2014;200(1):29-32.
Australian Government: Department of Health. Post-Implementation Review: Tobacco Plain Packaging 2016. Australia: Australian Government,, 2016.
Australian Institute of Health and Welfare. Tobacco Smoking. Secondary Tobacco Smoking 2017. http://www.aihw.gov.au/alcohol-and-other-drugs/data-sources/ndshs-2016/tobacco/.
Borland R, Yong H-H, King B, et al. Use of and beliefs about light cigarettes in four countries: Findings from the International Tobacco Control Policy Evaluation Survey. Nicotine & Tobacco Research 2004;6(Suppl 3):S311-S21.
Hoek J, Gendall P, Eckert C, et al. Effects of brand variants on smokers' choice behaviours and risk perceptions. Tob Control 2016;25(2):160-5.
Hammond D, Doxey J, Daniel S, et al. Impact of Female-Oriented Cigarette Packaging in the United States. Nicotine & Tobacco Research 2011;13(7):579-88.
Hoek J, Gendall P, Eckert C, et al. Dissuasive cigarette sticks: the next step in standardised ('plain') packaging? Tobacco control 2015:tobaccocontrol-2015-052533.
Hoek J, Robertson C. How do young adult female smokers interpret dissuasive cigarette sticks? A qualitative analysis. Journal of Social Marketing 2015;5(1):21-39.
Thrasher JF, Abad-Vivero EN, Moodie C, et al. Cigarette brands with flavour capsules in the filter: trends in use and brand perceptions among smokers in the USA, Mexico and Australia, 2012–2014. Tobacco control 2015:tobaccocontrol-2014-052064.
Hoek J, Gendall P, Eckert C, et al. A comparison of on-pack Quitline information formats. Tob Control 2014;25(2):211-17.
Healey B, Hoek J. Young adult smokers' and prior smokers' evaluations of novel tobacco warning images. Nicotine Tob Res 2016;18(1):93-7.
Thrasher JF, Swayampakala K, Cummings KM, et al. Cigarette package inserts can promote efficacy beliefs and sustained smoking cessation attempts: A Longitudinal assessment of an innovative policy in Canada. Preventive medicine 2016;88:59-65.
Healey B, Edwards R, Hoek J. Youth Preferences for Roll-Your-Own Versus Factory-Made Cigarettes: Trends and Associations in Repeated National Surveys (2006-2013) and Implications for Policy. Nicotine Tob Res 2016;18(5):959-65.
Hoek J, Ferguson S, Court E, et al. A Qualitative Exploration of Young Adult RYO Smokers' Practices. Tobacco Control 2016;In press.
About the Briefing
Public health expert commentary and analysis on the challenges facing Aotearoa New Zealand and evidence-based solutions.
Subscribe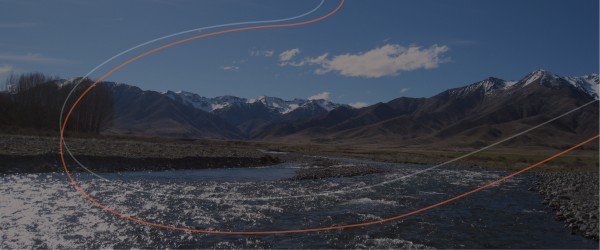 Public Health Expert Briefing
Get the latest insights from the public health research community delivered straight to your inbox for free. Subscribe to stay up to date with the latest research, analysis and commentary from the Public Health Expert Briefing.