References
Edwards R, Carter K, Peace J, Blakely T. An examination of smoking initiation rates by age: results from a large longitudinal study in New Zealand. Aust N Z J Public Health. 2013;37(6):516-519.
Gartner CE, Barendregt JJ, Hall WD. Predicting the future prevalence of cigarette smoking in Australia: how low can we go and by when? Tob Control. 2009;18(3):183-189.
IARC: Effectiveness of Tax and Price Policies for Tobacco Control. IARC Handbooks of Cancer Prevention in Tobacco Control, Volume 14. Lyon: International Agency for Research on Cancer (IARC); 2011.
van der Deen FS, Wilson N, Blakely T. A continuation of 10% annual tobacco tax increases until 2020: Modelling results for smoking prevalence by sex and ethnicity. N Z Med J. 2016;129(1441):94-97.
Blakely T, Cobiac LJ, Cleghorn CL, Pearson AL, van der Deen FS, Kvizhinadze G, Nghiem N, McLeod M, Wilson N. Health, health inequality, and cost impacts of annual increases in tobacco tax: Multistate life table modeling in New Zealand. PLoS Med. 2015;12(7):e1001856. [Correction at: http://journals.plos.org/plosmedicine/article?id=1001810.1001371/journal.pmed.1002211].
van der Deen FS, Wilson N, Cleghorn CL, Kvizhinadze G, Cobiac LJ, Nghiem N, Blakely T. Impact of five tobacco endgame strategies on future smoking prevalence, population health and health system costs: two modelling studies to inform the tobacco endgame. Tob Control. 2017;(E-publication 24 June).
Cleghorn CL, Blakely T, Kvizhinadze G, van der Deen FS, Nghiem N, Cobiac LJ, Wilson N. Impact of increasing tobacco taxes on working-age adults: short-term health gain, health equity and cost savings. Tob Control. 2017;(E-publication 18 November).
Wilson N, Thomson G, Tobias M, Blakely T. How much downside? Quantifying the relative harm from tobacco taxation. J Epidemiol Community Health. 2004;58(6):451-454.
Wilson N, Grigg M, Graham L, Cameron G. The effectiveness of television advertising campaigns on generating calls to a national Quitline by Maori. Tob Control. 2005;14(4):284-286.
Grigg M, Waa A, Bradbrook SK. Response to an indigenous smoking cessation media campaign – it's about whanau. Aust N Z J Public Health. 2008;32(6):559-564.
Wilson N, Thomson G. Tobacco tax as a health protecting policy: a brief review of the New Zealand evidence. N Z Med J. 2005;118(1213):U1403.
Thornley L, Edwards R, Waa A, Thomson G: Achieving Smokefree Aotearoa by 2025. University of Otago, ASPIRE 2025, Quitline, Hapai Te Hauora, 2017. https://aspire2025.files.wordpress.com/2017/08/asap-main-report-for-web2.pdf.
Owen AJ, Maulida SB, Zomer E, Liew D. Productivity burden of smoking in Australia: a life table modelling study. Tob Control. 2019;28(3):297-304.
National Academies of Sciences Engineering and Medicine. Public health consequences of e-cigarettes. Washington, DC: The National Academies Press, 2018. doi: https://doi.org/10.17226/24952.
About the Briefing
Public health expert commentary and analysis on the challenges facing Aotearoa New Zealand and evidence-based solutions.
Subscribe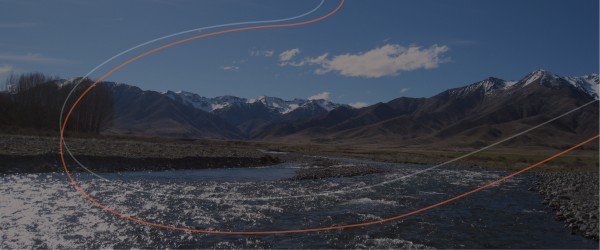 Public Health Expert Briefing
Get the latest insights from the public health research community delivered straight to your inbox for free. Subscribe to stay up to date with the latest research, analysis and commentary from the Public Health Expert Briefing.