References
Baker MG, Sears A, Wilson N, French N, Marshall J, Muellner P, Campbell D, van der Logt P, Lake R: Keep the focus on contaminated poultry to further curtail New Zealand's campylobacteriosis epidemic. N Z Med J, 2011;124(1338):135-139.
French N, Biggs R, Biggs P, Bloomfield S, Dyet K, Gilpin B, Heffernan H, Midwinter A, Mulqueen K, Rogers L et al: Rapid emergence of tetracycline and fluroquinolone resistant Campylobacter jejuni ST-6964 in poultry and humans in New Zealand. Paper presented at Campylobacter, Helicobacter & Related Organisms (CHRO). 18th International Workshop, Rotorua, 1-5 November 2015. http://www.chro2015.com/files/CHRO_Guidebook.pdf.
World Health Organization: Global Action Plan on Antimicrobial Resistance. 2015. Available at http://www.who.int/drugresistance/global_action_plan/en/.
The Institute of Environmental Science and Research Ltd: Notifiable Diseases in New Zealand: Annual Report 2014. Porirua, New Zealand. https://surv.esr.cri.nz/PDF_surveillance/AnnualRpt/AnnualSurv/2014/2014AnnualReportFinal.pdf.
Tam CC, Rodrigues LC, Viviani L, Dodds JP, Evans MR, Hunter PR, Gray JJ, Letley LH, Rait G, Tompkins DS et al: Longitudinal study of infectious intestinal disease in the UK (IID2 study): incidence in the community and presenting to general practice. Gut 2012, 61(1):69-77.
Baker MG, Kvalsvig A, Zhang J, Lake R, Sears A, Wilson N: Declining Guillain-Barre syndrome after campylobacteriosis control, New Zealand, 1988-2010. Emerg Infect Dis 2012, 18(2):226-233.
New Zealand Herald: http://www.nzherald.co.nz/nz/news/article.cfm?c_id=1&objectid=10423596.
Applied Economics Pty Ltd: The economic cost of foodborne disease in New Zealand. Report for the New Zealand Food Safety Authority. 2010. http://www.foodsafety.govt.nz/elibrary/industry/economic-cost-foodborne-disease/index.htm.
Sears A, Baker MG, Wilson N, Marshall J, Muellner P, Campbell DM, Lake RJ, French NP: Marked campylobacteriosis decline after interventions aimed at poultry, New Zealand. Emerg Infect Dis 2011, 17(6):1007-1015.
http://www.cdc.gov/foodnet/trends/2014/number-of-infections-by-year-1996-2014.html#table2b.
http://www.health.gov.au/internet/main/publishing.nsf/content/cda-cdi3903-pdf-cnt.htm/$FILE/cdi3903i.pdf.
http://www.food.gov.uk/news-updates/campaigns/campylobacter/.
Food Standards Agency: Year 1 of a UK-wide survey of campylobacter contamination on fresh chickens at retail (February 2014 to February 2015). 2015. http://www.food.gov.uk/science/microbiology/campylobacterevidenceprogramme/retail-survey.
http://www.theguardian.com/lifeandstyle/2015/may/28/supermarket-chickens-contaminated-campylobacter.
Food Standards Authority: Don't wash raw chicken. https://www.food.gov.uk/news-updates/campaigns/campylobacter/fsw-2014.
Wilson N, Watts C, Mansoor O, Jenkin G, Baker M: Cheaper than chicken: protein foods ranked by supermarket prices. N Z Med J 2007, 120(1259):U2665.
About the Briefing
Public health expert commentary and analysis on the challenges facing Aotearoa New Zealand and evidence-based solutions.
Subscribe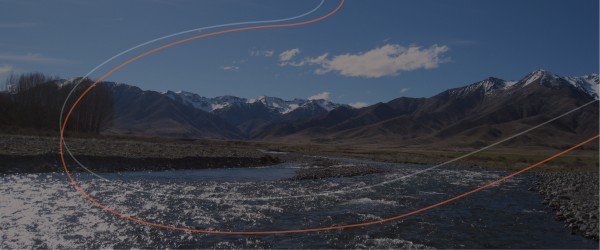 Public Health Expert Briefing
Get the latest insights from the public health research community delivered straight to your inbox for free. Subscribe to stay up to date with the latest research, analysis and commentary from the Public Health Expert Briefing.