References
Blakely T, Cobiac LJ, Cleghorn CL, Pearson AL, van der Deen FS, Kvizhinadze G et al. Health, health inequality, and cost impacts of annual increases in tobacco tax: Multistate life table modeling in New Zealand. PLoS Med. 2015;12(7):e1001856. [Correction at: http://journals.plos.org/plosmedicine/article?id=1001810.1001371/journal.pmed.1002211].
Pearson AL, Cleghorn CL, van der Deen FS, Cobiac LJ, Kvizhinadze G, Nghiem N et al. Tobacco retail outlet restrictions: health and cost impacts from multistate life-table modelling in a national population. Tob Control. 2016;(E-publication 22 September).
van der Deen FS, Wilson N, Cleghorn CL, Kvizhinadze G, Cobiac LJ, Nghiem N et al. Impact of five tobacco endgame strategies on future smoking prevalence, population health and health system costs: two modelling studies to inform the tobacco endgame. Tob Control. 2017;(E-publication 24 June).
Clayforth C, Pettigrew S, Mooney K, Lansdorp-Vogelaar I, Rosenberg M, Slevin T. A cost-effectiveness analysis of online, radio and print tobacco control advertisements targeting 25-39 year-old males. Aust N Z J Public Health. 2014;38(3):270-274.
Wilson N, Weerasekera D, Borland R, Edwards R, Bullen C, Li J. Use of a national quitline and variation in use by smoker characteristics: ITC Project New Zealand. Nicotine Tob Res. 2010;12 Suppl:S78-84.
Borland R, Li L, Driezen P, Wilson N, Hammond D, Thompson ME et al. Cessation assistance reported by smokers in 15 countries participating in the International Tobacco Control (ITC) policy evaluation surveys. Addiction. 2012;107(1):197-205.
Grigg M, Waa A, Bradbrook SK. Response to an indigenous smoking cessation media campaign – it's about whanau. Aust N Z J Public Health. 2008;32(6):559-564.
Wilson N, Grigg M, Graham L, Cameron G. The effectiveness of television advertising campaigns on generating calls to a national Quitline by Maori. Tob Control. 2005;14(4):284-286.
Quitline. Quitline Me Mutu Annual Review 2013/2014. Wellington: Quitline; 2014.
Robertson L, Marsh L, Edwards R, Hoek J, van der Deen FS, McGee R. Regulating tobacco retail in New Zealand: what can we learn from overseas? N Z Med J. 2016;129(1432):74-79.
Jimenez S, Labeaga JM. Is it possible to reduce tobacco consumption via alcohol taxation? Health Econ. 1994;3(4):231-241.
Room R. Smoking and drinking as complementary behaviours. Biomedicine & Pharmacotherapy. 2004;58(2):111-115.
Pierani P, Tiezzi S. Addiction and interaction between alcohol and tobacco consumption. Empir Econ. 2009;37:1-23.
Tauchmann H, Lenz S, Requate T, Schmidt C. Tobacco and alcohol: complements or substitutes? Empir Econ. 2013;45:539-566.
Lee JM, Chen MG, Hwang TC, Yeh CY. Effect of cigarette taxes on the consumption of cigarettes, alcohol, tea and coffee in Taiwan. Public Health. 2010;124(8):429-436.
Rogers ES, Dave DM, Pozen A, Fahs M, Gallo WT. Tobacco cessation and household spending on non-tobacco goods: results from the US Consumer Expenditure Surveys. Tob Control. 2017;(E-publication 16 March).
Picone GA, Sloan F, Trogdon JG. The effect of the tobacco settlement and smoking bans on alcohol consumption. Health Econ. 2004;13(10):1063-1080.
New Zealand Government. Government Response to the Report of the Māori Affairs Committee on its Inquiry into the tobacco industry in Aotearoa and the consequences of tobacco use for Māori (Final Response). Wellington: New Zealand (NZ) Parliament, 2011. http://www.parliament.nz/en-nz/pb/presented/papers/49DBHOH_PAP21175_1/government-final-response-to-report-of-the-m%c4%81ori-affairs.
About the Briefing
Public health expert commentary and analysis on the challenges facing Aotearoa New Zealand and evidence-based solutions.
Subscribe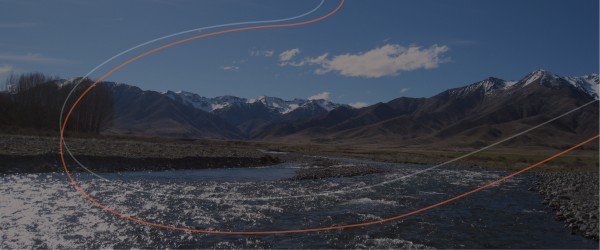 The Briefing
Get the latest insights from the public health research community delivered straight to your inbox for free. Subscribe to stay up to date with the latest research, analysis and commentary from the Public Health Expert Briefing.