References
Government of Iceland. COVID-19 in Iceland – Statistics. [Data as per 17 July, 2020]. https://www.covid.is/data.
Wilson N, Mizdrak A, Summers J, Baker M. Weekly deaths declined in NZ's lockdown – but we still don't know exactly why. Public Health Expert (Blog). 2020;(10 July). https://blogs.otago.ac.nz/pubhealthexpert/2020/07/10/weekly-deaths-declined-in-nzs-lockdown-but-we-still-dont-know-exactly-why/.
Hale T, Webster S, Petherick A, Phillips T, Kira B. Oxford COVID-19 Government Response Tracker. Blavatnik School of Government. 2020;https://covidtracker.bsg.ox.ac.uk/.
Cousins S. New Zealand eliminates COVID-19. Lancet. 2020;395(10235):1474.
Sibley CG, Greaves LM, Satherley N, Wilson MS, Overall NC, Lee CHJ, et al. Effects of the COVID-19 pandemic and nationwide lockdown on trust, attitudes toward government, and well-being. Am Psychol. 2020;75(5):618-630.
McKenzie G, Adams B. A country comparison of place-based activity response to COVID-19 policies. arXiv 2020;(18 May). https://arxiv.org/abs/2005.08738.
Kvalsvig A, Wilson N, Chan L, Febery S, Roberts S, Betty B, et al. Mass masking: an alternative to a second lockdown in Aotearoa. N Z Med J. 2020;133(1517):8-13.
Ardern J. Next steps in COVID response. (Speech in the NZ Parliament) 2020;(15 July). https://www.beehive.govt.nz/speech/next-steps-covid-response.
Mallapaty S. How sewage could reveal true scale of coronavirus outbreak. Nature 2020;(3 April). https://www.nature.com/articles/d41586-020-00973-x.
Lesté-Lasserre C. Coronavirus found in Paris sewage points to early warning system. Science 2020;(21 April) https://www.sciencemag.org/news/2020/04/coronavirus-found-paris-sewage-points-early-warning-system.
ESR. Update on ESR's wastewater testing for the COVID-19 virus. (Media Release 13 May 2020). https://www.esr.cri.nz/home/about-esr/media-releases/update-on-esrs-wastewater-testing-for-the-covid-19-virus/.
Reymer L. Coronavirus: Trade Me founder Sam Morgan pushes alternative to COVID-19 tracing app which has 'no chance of success'. Radio NZ 2020;(17 July). https://www.newshub.co.nz/home/politics/2020/07/coronavirus-trade-me-founder-sam-morgan-pushes-alternative-to-covid-19-tracing-app-which-has-no-chance-of-success.html.
Pueyo T. Coronavirus: Learning How to Dance. Part 1: A Dancing Masterclass, or What We Can Learn from Countries Around the World. Medium 2020;(17 April). https://medium.com/@tomaspueyo/coronavirus-learning-how-to-dance-b8420170203e.
About the Briefing
Public health expert commentary and analysis on the challenges facing Aotearoa New Zealand and evidence-based solutions.
Subscribe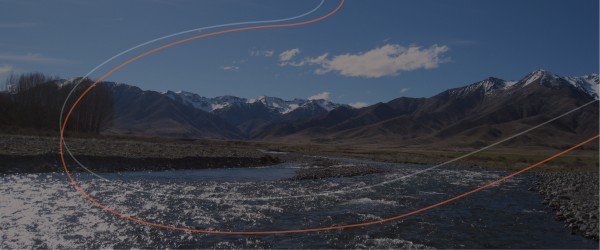 Public Health Expert Briefing
Get the latest insights from the public health research community delivered straight to your inbox for free. Subscribe to stay up to date with the latest research, analysis and commentary from the Public Health Expert Briefing.