References
Campbell CA, Hahn RA, Elder R, et al. The effectiveness of limiting alcohol outlet density as a means of reducing excessive alcohol consumption and alcohol-related harms. Am J Prev Med; 2009;37(6):556-69.
Lachowycz K, Jones AP. Greenspace and obesity: a systematic review of the evidence. Obesity Reviews 2011;12(5):e183-e9.
Pearce J, Mason K, Hiscock R, Day P. A national study of neighbourhood access to gambling opportunities and individual gambling behaviour. JECH 2008;62:862-8.
Marashi-Pour S, Cretikos M, Lyons C, Rose N, Jalaludin B, Smith J. The association between the density of retail tobacco outlets, individual smoking status, neighbourhood socioeconomic status and school locations in New South Wales, Australia. Spat Spatiotemp Epidemiol. 2015;12:1-7
Mistry R, Pednekar M, Pimple S, et al. Banning tobacco sales and advertisements near educational institutions may reduce students' tobacco use risk: evidence from Mumbai, India. Tob Control. 2015;24:e100-107.
Reitzel LR, Cromley EK, Li Y, et al. The effect of tobacco outlet density and proximity on smoking cessation. Am J Pub Health. 2011;101(2):315-20.
Pulakka A, Halonen JI, Kawachi I, et al. Association between distance from home to tobacco outlet and smoking cessation and relapse. JAMA Intern Med. Published Online First: October 2016
Pearson AL, Cleghorn CL, van der Deen FS, et al. Tobacco retail outlet restrictions: health and cost impacts from multistate life-table modelling in a national population. Tob Control. Published Online First: September 2016.
Blakely T, Cobiac LJ, Cleghorn CL, et al. Health, Health Inequality, and Cost Impacts of Annual Increases in Tobacco Tax: Multistate Life Table Modeling in New Zealand. PLOS Med. 2015;12(7):e1001856.
van der Deen FS, Wilson N, Blakely T. A continuation of 10% annual tobacco tax increases until 2020: Modelling results for smoking prevalence by sex and ethnicity. N Z Med J. 2016;129:94-97.
Berrick AJ. The tobacco-free generation proposal. Tob Control. 2013;22(suppl 1):i22-i6.
Wilson N, Thomson GW, Edwards R, Blakely T. Potential advantages and disadvantages of an endgame strategy: a 'sinking lid' on tobacco supply. Tob control. 2013;22(suppl 1):i18-21.
About the Briefing
Public health expert commentary and analysis on the challenges facing Aotearoa New Zealand and evidence-based solutions.
Subscribe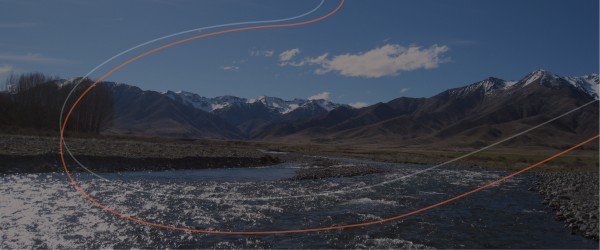 The Briefing
Get the latest insights from the public health research community delivered straight to your inbox for free. Subscribe to stay up to date with the latest research, analysis and commentary from the Public Health Expert Briefing.