References
Allen JG, Ibrahim AM. Indoor Air Changes and Potential Implications for SARS-CoV-2 Transmission. 2021; 325(20): 2112-3. DOI: 10.1001/jama.2021.5053.
Rodríguez M, Palop ML, Seseña S, Rodríguez A. Are the Portable Air Cleaners (PAC) really effective to terminate airborne SARS-CoV-2? Science of The Total Environment. 2021; 785: 147300.
Conway Morris A, Sharrocks K, Bousfield R, et al. The removal of airborne SARS-CoV-2 and other microbial bioaerosols by air filtration on COVID-19 surge units, medRxiv, 2021.09.16.21263684;doi: https://doi.org/10.1101/2021.09.16.21263684,  https://www.medrxiv.org/content/10.1101/2021.09.16.21263684v1
Harriman L., Stephens B., Brennan, T. 2019. "New Guidance for Residential Air Cleaners." ASHRAE 61 (9): 14–23. https://www.techstreet.com/ashrae/standards/new-guidance-for-residential-air-cleaners?gateway_code=ashrae&product_id=2082108

Notes

For example, if the floor area of a room measures 4 metres x 5 metres, the floor is 4×5=20 square metres. If the ceiling is 3 metres high, the room volume is 20 x 3=60 cubic metres. If an air cleaner has a CADR of 300 cubic metres per hour, it will give 300/60=5 extra air changes per hour. This is in addition to the air changes that the ventilation system makes, which is usually at least 1-2 air changes per hour, so this room now has 6-7 air changes per hour, which is good. A room twice this size could have two air cleaners. If CADR is stated in cubic metres per hour, make sure your room volume is also measured in cubic metres. If CADR is stated in cubic feet per hour, either convert it to cubic metres per hour, or measure the relevant room volume in cubic feet.
If properly installed by a good company, these indoor systems have almost no risk of causing skin cancer. This is because the lamps and reflectors are installed so that they only shine through the upper air, and not into the places where people work. Also, the damaging UV in ultraviolet light is UV-B and the steriliser systems use UV-C, which is a different set of wavelengths, and which does not reach through to sensitive parts of the skin.
About the Briefing
Public health expert commentary and analysis on the challenges facing Aotearoa New Zealand and evidence-based solutions.
Subscribe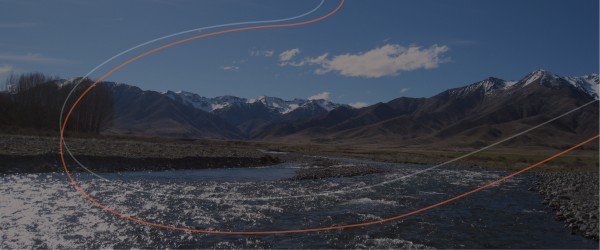 The Briefing
Get the latest insights from the public health research community delivered straight to your inbox for free. Subscribe to stay up to date with the latest research, analysis and commentary from the Public Health Expert Briefing.