References
Lim SS, et al. A comparative risk assessment of burden of disease and injury attributable to 67 risk factors and risk factor clusters in 21 regions, 1990-2010: a systematic analysis for the Global Burden of Disease Study 2010. Lancet 2012, 380(9859):2224-2260.
Blais CA, et al. Effect of dietary sodium restriction on taste responses to sodium chloride: a longitudinal study. Am J Clin Nutr 1986, 44(2):232-243.
Peng YG, et al. Effects of salt substitutes on blood pressure: a meta-analysis of randomized controlled trials. Am J Clin Nutr 2014, 100(6):1448-1454.
Nghiem N, et al. Health and Economic Impacts of Eight Different Dietary Salt Reduction Interventions. PLoS One 2015, 10(4):e0123915.
Wilson N, et al. Possible impact of the Tick Programme in New Zealand on selected nutrient intakes: Tentative estimates and methodological complexities. N Z Med J 2014, 127(1399):85-88.
Thow AM, et al. A systematic review of the effectiveness of food taxes and subsidies to improve diets: understanding the recent evidence. Nutr Rev 2014, 72(9):551-565.
Eyles H, et al. Food pricing strategies, population diets, and non-communicable disease: a systematic review of simulation studies. PLoS Med 2012, 9(12):e1001353.
Cabrera Escobar MA, et al. Evidence that a tax on sugar sweetened beverages reduces the obesity rate: a meta-analysis. BMC Public Health 2013, 13:1072.
Ni Mhurchu C, et al. Twenty percent tax on fizzy drinks could save lives and generate millions in revenue for health programmes in New Zealand. N Z Med J 2014, 127(1389):92-95.
Blakely T, et al. Taxes on sugar-sweetened beverages to curb future obesity and diabetes epidemics. PLoS Med 2014, 11(1):e1001583.
Farquhar WB, et al. Dietary Sodium and Health: More Than Just Blood Pressure. J Am Coll Cardiol 2015, 65(10):1042-1050.
Siervo M, et al. Effects of the Dietary Approach to Stop Hypertension (DASH) diet on cardiovascular risk factors: a systematic review and meta-analysis. Br J Nutr 2014:1-15.
Poggio R, et al. Daily sodium consumption and CVD mortality in the general population: systematic review and meta-analysis of prospective studies. Public Health Nutr 2015, 18(4):695-704.
D'Elia L, et al. Habitual salt intake and risk of gastric cancer: a meta-analysis of prospective studies. Clin Nutr (Edinburgh, Scotland) 2012, 31(4):489-498.
Deckers IA, et al. Long-term dietary sodium, potassium and fluid intake; exploring potential novel risk factors for renal cell cancer in the Netherlands Cohort Study on diet and cancer. Br J Cancer 2014, 110(3):797-801.
Edwards DG, Farquhar WB: Vascular effects of dietary salt. Curr Opin Nephrol Hypertens 2015, 24(1):8-13.
About the Briefing
Public health expert commentary and analysis on the challenges facing Aotearoa New Zealand and evidence-based solutions.
Subscribe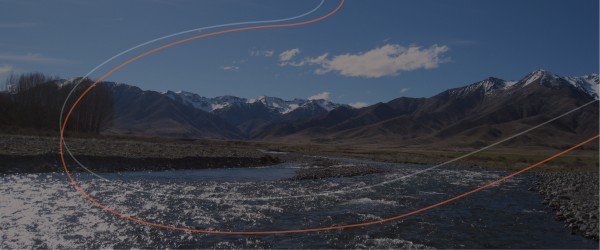 The Briefing
Get the latest insights from the public health research community delivered straight to your inbox for free. Subscribe to stay up to date with the latest research, analysis and commentary from the Public Health Expert Briefing.