References
Corvalan C, Hales S, McMichael A, Butler C, Campbell-Lendrum D, Confalonieri U, et al.: Ecosystems and Human Well-Being: Health Synthesis: a report of the Millennium Ecosystem Assessment. In: Millenium Ecosystem Assessment. Edited by Sarukhan J, Whyte A, Weinstein P. France: World Health Organization (WHO); 2005.
IPCC: Climate Change 2014: Synthesis Report. In: Contribution of Working Groups I, II, and III to the Fifth Assessment Report of the Intergovernmental Panel on Climate Change. Edited by Team TCW, Pachauri RK, Meyer L. Geneva: Intergovernmental Panel on Climate Change 2014: 151.
Lawrence J, Mackey B, Chiew F, Costello MJ, Hennessy K, Lansbury N, et al.: Chapter 11: Australasia. In: IPCC WGII Sixth Assessment Report. Edited by Hoegh-Guldberg O, Wratt D. Geneva: Intergovernmental Panel on Climate Change (IPCC); 2021.
Fischer EM, Knutti R. Anthropogenic contribution to global occurrence of heavy-precipitation and high-temperature extremes. Nature Climate Change. 2015;5(6):560-564.
McMichael AJ, Woodruff RE, Hales S. Climate change and human health: present and future risks. The Lancet. 2006;367(9513):859-869.
Smith KR, Woodward A, Campbell-Lendrum D, Chadee DD, Honda Y, Liu Q, et al.: Human health: impacts, adaptation, and co-benefits. In: Climate change 2014 – impacts, adaptation and vulnerability: Working Group II contribution to the IPCC fifth assessment report. Volume Volume 1: Global and Sectoral Aspects, edn. Edited by Field CB, Barros VR, Dokken DJ, Mach KJ, Mastrandrea MD, Billir TE, Chatterjee M, Ebi KL, Estrada YO, Genova RC et al. Cambridge: Cambridge University Press; 2014: 709-754.
Grout L, Hales S, Thornley L, Wilson N. An Exploration of the Human Health Impacts Associated with Seven Decades of Severe Weather Events in Aotearoa New Zealand: The Need for Better Data [Report]. Wellington: University of Otago, 2022. https://www.otago.ac.nz/wellington/departments/publichealth/research/heiru/otago841638.pdf.
Wilson N, Thomson G. Mass shooting in Christchurch and the epidemiology of sudden mass fatality events in New Zealand. New Zealand Medical Journal. 2019;132(1494):68-70.
Wilson N, Morales A, Guy N, Thomson G. Marked decline of sudden mass fatality events in New Zealand 1900 to 2015: the basic epidemiology. Australian and New Zealand Journal of Public Health. 2017;41(3):275-279.
Ministry for the Environment, The Flood Risk Management and River Control Review Steering Group: Meeting the Challenges of Future Flooding in New Zealand. Wellington; 2008.
Rouse H: Flood risk management research in New Zealand: Where are we, and where are we going? Institute of Geological and Nuclear Science; 2012: 77.
About the Briefing
Public health expert commentary and analysis on the challenges facing Aotearoa New Zealand and evidence-based solutions.
Subscribe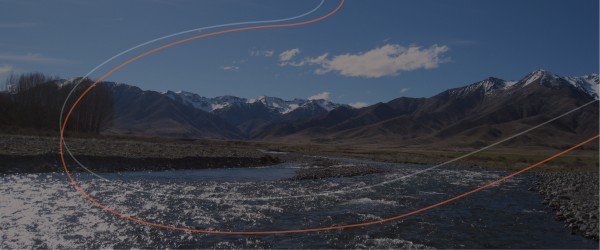 The Briefing
Get the latest insights from the public health research community delivered straight to your inbox for free. Subscribe to stay up to date with the latest research, analysis and commentary from the Public Health Expert Briefing.