References
Ministry of Health. Proposals for a Smokefree Aotearoa 2025 Action Plan: Discussion document. Wellington: Ministry of Health 2021.
Poata-Smith ETA. Inequality and Māori in Rashbrooke M (ed) Inequality: A New Zealand Crisis (ed Rashbrooke M). Wellington: Bridget Williams Books 2013.
Ministry of Health. Annual Update of Key Results 2019/20: New Zealand Health Survey, 2020 [Available from: https://www.health.govt.nz/publication/annual-update-key-results-2019-20-new-zealand-health-survey accessed 17 May 2021].
Gifford H, Bradbrook S. Recent actions by Māori politicians and health advocates for a tobacco-free Aotearoa/New Zealand: A brief review. Occasional Paper 2009/1: Whakauae Research Services, Te Reo Mārama, Health Promotion and Public Health Policy Research Unit (HePPRU), University of Otago, 2009.
Thomson A. Ban smoking anywhere, any time, says Māori Party The New Zealand Herald: 2006.
Apaarangi Tautoko Auahi Kore. National Māori Smokefree Strategy. Wellington. Apaarangi Tautoko Auahi Kore 2003.
Reid P, Pouwhare, R. Te Taonga mai Tawhiti (The gift from a distant place). Auckland. Auckland: Niho Taniwha 1991.
Māori Affairs Committee. Inquiry into the tobacco industry in Aotearoa and the consequences of tobacco use for Māori. Wellington: NZ Government.
Ball J, Edwards R, Waa A, Bradbrook SK, Cunningham C, Gifford H, Hoek J, Blakely T, Wilson N, Thomson G, Taylor S. Is the NZ Government responding adequately to the Māori Affairs Select Committee's 2010 recommendations on tobacco control? A brief review. N Z Med J. 2016 Jan 8;129(1428):93-7. PMID: 26914199.
Cahn Z, Siege, M. Electronic cigarettes as a harm reduction strategy for tobacco control: A step forward or a repeat of past mistakes? J Public Health Pol2011; 32: 16–31. doi: https://doi.org/10.1057/jphp.2010.41
Waa A, Johnson E, Robson B, Stanley J, Edwards R. Unpublished preliminary analysis from TAKe study. 2021
Chapman S. Has New Zealand lost its way in tobacco control? The Conversation, 2016 [Available from: https://theconversation.com/has-new-zealand-lost-its-way-in-tobacco-control-62178; accessed 17 May 2021].
Turia T (Dame). Key-note presentation. Tobacco-Free Aotearoa Conference. Wellington: HPA.
About the Briefing
Public health expert commentary and analysis on the challenges facing Aotearoa New Zealand and evidence-based solutions.
Subscribe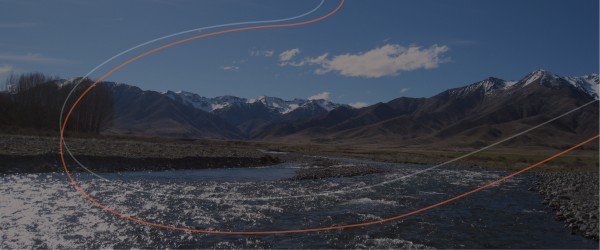 Public Health Expert Briefing
Get the latest insights from the public health research community delivered straight to your inbox for free. Subscribe to stay up to date with the latest research, analysis and commentary from the Public Health Expert Briefing.