References
Nyborg K, Anderies JM, Dannenberg A, et al. Social norms as solutions. Science 2016;354(6308):42-43.
Thomson G, Wilson N, Howden-Chapman P. Population-level policy options for increasing the prevalence of smokefree homes. J Epidemiol Community Health 2006;60:298 – 304.
Lopez AD, Collishaw NE, Piha T. A descriptive model of the cigarette epidemic in developed countries. Tobacco Control 1994;3(3):242.
Michaels D, Monforton C. Manufacturing Uncertainty: Contested Science and the Protection of the Public's Health and Environment. American Journal of Public Health 2005;95(S1):S39-S48.
Brandt AM. Inventing conflicts of interest: a history of tobacco industry tactics. American Journal of Public Health 2012;102(1):63-71.
Samet JM, Burke TA. Turning science into junk: the tobacco industry and passive smoking. American Journal of Public Health 2001;91(11):1742-1744.
Harris B. The intractable cigarette 'filter problem'. Tobacco Control 2011;20(Suppl 1):i10-i16.
King B, Borland R. What was "light" and "mild" is now "smooth" and "fine": new labelling of Australian cigarettes. Tobacco Control 2005;14(3):214-215.
Kozlowski L, Goldberg M, Yost B, et al. Smokers' misperceptions of light and ultra-light cigarettes may keep them smoking. Am J Prev Med 1998;15:9 – 16.
Malone R, McDaniel P, Smith E. It is time to plan the tobacco endgame. BMJ 2014;348:g1453.
Malone RE. Imagining things otherwise: new endgame ideas for tobacco control. Tobacco Control 2010;19(5):349-350.
Malone RE. Tobacco endgames: what they are and are not, issues for tobacco control strategic planning and a possible US scenario. Tobacco Control 2013;22(suppl 1):i42-i44.
Gifford H, Bradbrook S. Recent actions by Māori politicians and health advocates for a tobacco-free Aotearoa/New Zealand, A brief review (Occasional Paper 2009/1).  2016.
New Zealand Government. Smokefree Aotearoa 2025 Action Plan. Wellington: Ministry of Health, 2021.
Hoek J, Edwards R, Waa A. From social accessory to societal disapproval: smoking, social norms and tobacco endgames. Tobacco Control 2022;31(2):358-364.
Benowitz NL, Henningfield JE. Reducing the nicotine content to make cigarettes less addictive. Tobacco Control 2013;22(suppl 1):i14-i17.
Banks E, Joshy G, Weber M, et al. Tobacco smoking and all-cause mortality in a large Australian cohort study: findings from a mature epidemic with current low smoking prevalence. BMC Medicine 2015;13(1):38.
Berrick A. The tobacco-free generation proposal. Tobacco Control 2013;22(suppl 1):i22-i26.
Gray R, Hoek J, Edwards R. A qualitative analysis of 'informed choice' among young adult smokers. Tobacco Control 2016;25(1):46-51.
Edwards R, Hoek J, Karreman N, et al. Evaluating tobacco industry 'transformation': a proposed rubric and analysis. Tobacco Control 2022;31(2):313-321.
Waa A, Robson B, Gifford H, et al. Foundation for a Smoke-Free World and healthy Indigenous futures: an oxymoron? Tobacco Control 2020;29(2):237-240.
Waa A, Maddox R, Nez Henderson P. Big tobacco using Trojan horse tactics to exploit Indigenous peoples. Tobacco Control 2020;29(e1):e132-e133.
ASH NZ. Year 10 Snapshot Survey 2021 Topline – Youth Smoking and Vaping. Auckland: ASH NZ 2022.
Hoek  J, Ball J, Roberston L, et al. Daily nicotine use increases among youth in Aotearoa NZ: The 2021 Snapshot Y10 Survey. Public Health Expert. Wellington: University of Otago 2022.
British American Tobacco. Proposed smokefree Aotearoa 2025 Action Plan Submission British American Tobacco 2021.
NZ Initiative. Submission: Proposals for a Smokefree Aotearoa 2025 Action Plan.  2021.
Hoek J, Gendall P, Novotny TE, et al. The Case for Banning Cigarette Filters: Addressing a Consumer Fraud, Smoking Decoy and Environmental Hazard.  Public Health Expert. Wellington: University of Otago 2021.
Friedman LC, Cheyne A, Givelber D, et al. Tobacco industry use of personal responsibility rhetoric in public relations and litigation: Disguising freedom to blame as freedom of choice. American Journal of Public Health 2015;105(2):250-260.
Proctor R. Golden holocaust: origins of the cigarette catastrophe and the case for abolition: University of California Press 2011.
Proctor RN. "Everyone knew but no one had proof": tobacco industry use of medical history expertise in US courts, 1990–2002. Tobacco Control 2006;15(suppl 4):iv117-iv125.
Evans-Polce RJ, Castaldelli-Maia JM, Schomerus G, et al. The downside of tobacco control? Smoking and self-stigma: A systematic review. Social Science & Medicine 2015;145:26-34.
Robertson L. Need for continued tobacco industry monitoring. Tobacco Control 2022;31(2):382-382.
About the Briefing
Public health expert commentary and analysis on the challenges facing Aotearoa New Zealand and evidence-based solutions.
Subscribe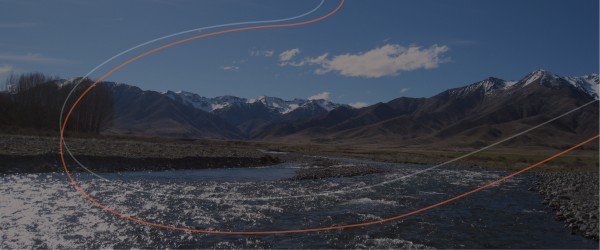 Public Health Expert Briefing
Get the latest insights from the public health research community delivered straight to your inbox for free. Subscribe to stay up to date with the latest research, analysis and commentary from the Public Health Expert Briefing.