References
Gandhi M, Yokoe DS, Havlir DV. Asymptomatic Transmission, the Achilles' Heel of Current Strategies to Control Covid-19. New Engl J Med. 2020.
Lauer SA, Grantz KH, Bi Q, Jones FK, Zheng Q, Meredith HR, et al. The Incubation Period of Coronavirus Disease 2019 (COVID-19) From Publicly Reported Confirmed Cases: Estimation and Application. Annals of Internal Medicine. 2020.
Farrow K, Grolleau G, Ibanez L. Social norms and pro-environmental behavior: A review of the evidence. Ecological Economics 2017. (doi: 10.1016/j.ecolecon.2017.04.017).
Frank R. Under the Influence: Putting peer pressure to work. Princeton University Press, 2020 (ISBN: 9780691193083).
Mortensen C, Neel R, Cialdini R, Jaeger C, Jacobson R, Ringel M. Trending Norms: A Lever for Encouraging Behaviors Performed by the Minority. Social Psychology and Personality Science 2017;(27 December). https://doi.org/10.1177/1948550617734615.
Zhang L, Peng Z, Ou J, Zeng G, Fontaine RE, Liu M, et al. Protection by face masks against influenza A(H1N1)pdm09 virus on trans-Pacific passenger aircraft, 2009. Emerg Infect Dis. 2013;19(9).
Wolfel R, Corman VM, Guggemos W, Seilmaier M, Zange S, Muller MA, et al. Virological assessment of hospitalized patients with COVID-2019. Nature. 2020.
Kay J. COVID-19 Superspreader Events in 28 Countries: Critical Patterns and Lessons. Quillette 2020;(23 April). https://quillette.com/2020/04/23/covid-19-superspreader-events-in-28-countries-critical-patterns-and-lessons/.
Shen Y, Li C, Dong H, Wang Z, et al. Airborne transmission of COVID-19: epidemiologic evidence from two outbreak investigations. Pre-Print 2020;(April) https://www.researchgate.net/publication/340418430_Airborne_transmission_of_COVID-19_epidemiologic_evidence_from_two_outbreak_investigations.
Jefferson T, Del Mar CB, Dooley L, Ferroni E, Al-Ansary LA, Bawazeer GA, et al. Physical interventions to interrupt or reduce the spread of respiratory viruses. Cochrane database of systematic reviews (Online). 2011(7):CD006207.
Long Y, Hu T, Liu L, Chen R, Guo Q, Yang L, et al. Effectiveness of N95 respirators versus surgical masks against influenza: A systematic review and meta-analysis. J Evid Based Med. 2020.
Anfinrud P, Stadnytskyi V, Bax CE, Bax A. Visualizing Speech-Generated Oral Fluid Droplets with Laser Light Scattering. New Engl J Med. 2020.
Leung NHL, Chu DKW, Shiu EYC, Chan KH, McDevitt JJ, Hau BJP, et al. Respiratory virus shedding in exhaled breath and efficacy of face masks. Nat Med. 2020.
Bae S, Kim MC, Kim JY, Cha HH, Lim JS, Jung J, et al. Effectiveness of surgical and cotton masks in blocking SARS-CoV-2: A controlled comparison in 4 patients. Annals of Internal Medicine. 2020;(E-publication 7 April).
Davies A, Thompson KA, Giri K, Kafatos G, Walker J, Bennett A. Testing the efficacy of homemade masks: would they protect in an influenza pandemic? Disaster Med Public Health Prep. 2013;7(4):413-418.
Ma QX, Shan H, Zhang HL, Li GM, Yang RM, Chen JM. Potential utilities of mask-wearing and instant hand hygiene for fighting SARS-CoV-2. J Med Virol. 2020.
MacIntyre CR, Cauchemez S, Dwyer DE, Seale H, Cheung P, Browne G, et al. Face mask use and control of respiratory virus transmission in households. Emerg Infect Dis. 2009;15(2):233-241.
Uchida M, Kaneko M, Hidaka Y, Yamamoto H, Honda T, Takeuchi S, et al. Effectiveness of vaccination and wearing masks on seasonal influenza in Matsumoto City, Japan, in the 2014/2015 season: An observational study among all elementary schoolchildren. Prev Med Rep. 2017;5:86-91.
Wu J, Xu F, Zhou W, Feikin DR, Lin CY, He X, et al. Risk factors for SARS among persons without known contact with SARS patients, Beijing, China. Emerg Infect Dis. 2004;10(2):210-216.
Cowling BJ, Ali ST, Ng TWY, Tsang TK, Li JCM, Fong MW, et al. Impact assessment of non-pharmaceutical interventions against coronavirus disease 2019 and influenza in Hong Kong: an observational study. Lancet Public Health. 2020;5(5):e279-e288.
Kang YJ. Lessons learned from cases of COVID-19 infection in South Korea. Disaster Med Public Health Prep. 2020:1-20.
Chiang CH, Chiang CH, Chiang CH, Chen YC. The Practice of Wearing Surgical Masks during the COVID-19 Pandemic. Emerg Infect Dis. 2020;26(8).
Sunjaya AP, Jenkins C. Rationale for universal face masks in public against COVID-19. Respirology. 2020.
Greenhalgh T, Schmid MB, Czypionka T, Bassler D, Gruer L. Face masks for the public during the covid-19 crisis. BMJ. 2020;369:m1435.
About the Briefing
Public health expert commentary and analysis on the challenges facing Aotearoa New Zealand and evidence-based solutions.
Subscribe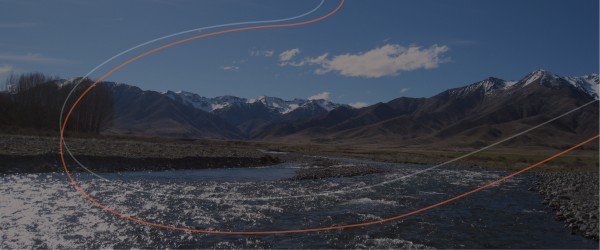 Public Health Expert Briefing
Get the latest insights from the public health research community delivered straight to your inbox for free. Subscribe to stay up to date with the latest research, analysis and commentary from the Public Health Expert Briefing.