References
Laugesen M: Analysis of Manufacturers' Returns on Tobacco. Report to the Ministry of Health for 2014. 2015. https://www.health.govt.nz/system/files/documents/pages/tobacco-returns-2014-analysis-report.pdf.
IARC: Effectiveness of Tax and Price Policies for Tobacco Control. IARC Handbooks of Cancer Prevention in Tobacco Control, Volume 14. Lyon: International Agency for Research on Cancer (IARC); 2011.
Chaloupka FJ, Yurekli A, Fong GT: Tobacco taxes as a tobacco control strategy. Tob Control 2012, 21(2):172-180.
Marsh L, Cameron C, Quigg R, Hoek J, Doscher C, McGee R, Sullivan T: The impact of an increase in excise tax on the retail price of tobacco in New Zealand. Tob Control 2015, (E-publication 2 July).
Blakely T, Cobiac LJ, Cleghorn CL, Pearson AL, van der Deen FS, Kvizhinadze G, Nghiem N, McLeod M, Wilson N: Health, health inequality, and cost impacts of annual increases in tobacco tax: Multistate life table modeling in New Zealand. PLoS Med 2015, 12(7):e1001856.
Ajmal A, U V: Tobacco tax and the illicit trade in tobacco products in New Zealand. Aust N Z J Public Health 2015, 39(2):116-120.
Cobiac LJ, Ikeda T, Nghiem N, Blakely T, Wilson N: Modelling the implications of regular increases in tobacco taxation in the tobacco endgame. Tob Control 2015, 24(e2):e154-160.
Brown T, Platt S, Amos A: Equity impact of population-level interventions and policies to reduce smoking in adults: a systematic review. Drug Alcohol Depend 2014, 138:7-16.
Brown T, Platt S, Amos A: Equity impact of interventions and policies to reduce smoking in youth: systematic review. Tob Control 2014, [E-publication 19 May].
Onder Z, Yurekli AA: Who pays the most cigarette tax in Turkey. Tob Control 2014, (E-publication 16 September).
Wilson N, Weerasekera D, Edwards R, Thomson G, Devlin M, Gifford H: Characteristics of smoker support for increasing a dedicated tobacco tax: national survey data from New Zealand. Nicotine Tob Res 2010, 12(2):168-173.
Wilson N, Thomson G: Tobacco taxation and public health: ethical problems, policy responses. Soc Sci Med 2005, 61(3):649-659.
Contreary KA, Chattopadhyay SK, Hopkins DP, Chaloupka FJ, Forster JL, Grimshaw V, Holmes CB, Goetzel RZ, Fielding JE, Community Preventive Services Task F: Economic Impact of Tobacco Price Increases Through Taxation: A Community Guide Systematic Review. Am J Prev Med 2015, 49(5):800-808.
van der Deen FS, Ikeda T, Cobiac L, Wilson N, Blakely T: Projecting future smoking prevalence to 2025 and beyond in New Zealand using smoking prevalence data from the 2013 Census. N Z Med J 2014, 127(1406):71-79.
About the Briefing
Public health expert commentary and analysis on the challenges facing Aotearoa New Zealand and evidence-based solutions.
Subscribe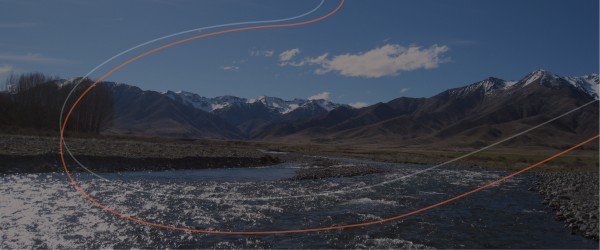 The Briefing
Get the latest insights from the public health research community delivered straight to your inbox for free. Subscribe to stay up to date with the latest research, analysis and commentary from the Public Health Expert Briefing.