References
Moodie C, Sinclair L, Mackintosh AM, Power E, Bauld L. How Tobacco Companies are Perceived Within the United Kingdom: An Online Panel. Nicotine & Tobacco Research 2016; 18(8): 1766-72.
Campaign for tobacco-free kids. U.S. District Judge Gladys Kessler's Final Opinion: Summary of Findings Against the Tobacco Industry. undated. http://www.tobaccofreekids.org/content/what_we_do/industry_watch/doj/FinalOpinionSummary.pdf (accessed 12 April 2014).
World Health Organization. WHO Framework Convention on Tobacco Control. 2003. http://whqlibdoc.who.int/publications/2003/9241591013.pdf (accessed 23 June 2006).
Hoek J, Edwards R, Waa A. From social accessory to societal disapproval: smoking, social norms and tobacco endgames. Tobacco Control 2022; 31(2): 358-64.
Chaloupka F, Powell L, Warner K. The use of excise taxes to reduce tobacco, alcohol, and sugary beverage consumption. Annual Review of Public Health 2019; 40(1): 187-201.
Chaloupka FJ, Yurekli A, Fong GT. Tobacco taxes as a tobacco control strategy. Tobacco Control 2012; 21(2): 172-80.
Hoek J, Edwards R, Thomson GW, Waa A, Wilson N. Tobacco excise taxes: a health and social justice measure? Tobacco Control 2021; 30(3): 258-9.
Ministry of Health. Annual Update of Key Results 2020/21: New Zealand Health Survey. 2021. https://www.health.govt.nz/publication/annual-update-key-results-2020-21-new-zealand-health-survey (accessed 07 December 2021).
Marsh L, Cameron C, Quigg R, et al. The impact of an increase in excise tax on the retail price of tobacco in New Zealand. Tobacco Control 2015; 25(4): 458-63.
Bayly M, Scollo M, Wakefield MA. Evidence of cushioning of tobacco tax increases in large retailers in Australia. Tobacco Control 2021.
Fong GT, Hammond D, Laux F, Zanna M, Cummings K, Borland R. The near-universal experience of regret amoung smokers in four countries: Findings from the international Tobacco Control Policy Evaluation Survey. Nicotine & Tobacco Research 2004; 6(3): S341-S51.
Edwards R, Hoek J, Karreman N, Gilmore A. Evaluating tobacco industry 'transformation': a proposed rubric and analysis. Tobacco Control 2022; 31(2): 313-21.
Waa AM, Robson B, Gifford H, et al. Foundation for a Smoke-Free World and healthy Indigenous futures: an oxymoron? Tobacco Control 2020; 29(2): 237-40.
World Health Organization. Guidelines for implementation of Article 5.3. Geneva Switzerland, 2013.
Smith KE, Gilmore AB, Fooks G, Collin J, Weishaar H. Tobacco industry attempts to undermine Article 5.3 and the "good governance" trap. BMJ Publishing Group Ltd; 2009. p. 509-11.
Wilson N, Hoek J, Nghiem N, Summers J, Grout L, Edwards R. Modelling the impacts of tobacco denicotinisation on achieving the Smokefree 2025 goal in Aotearoa New Zealand. The New Zealand Medical Journal (Online) 2022; 135(1548): 65-76.
Walker N, Howe C, Bullen C, et al. The combined effect of very low nicotine content cigarettes, used as an adjunct to usual Quitline care (nicotine replacement therapy and behavioural support), on smoking cessation: a randomized controlled trial. Addiction 2012; 107(10): 1857-67.
Donny EC, Denlinger RL, Tidey JW, et al. Randomized trial of reduced-nicotine standards for cigarettes. New England Journal of Medicine 2015; 373(14): 1340-9.
Donny EC, Walker N, Hatsukami D, Bullen C. Reducing the nicotine content of combusted tobacco products sold in New Zealand. Tobacco Control 2017; 26(e1): e37-e42.
van der Deen FS, Wilson N, Cleghorn CL, et al. Impact of five tobacco endgame strategies on future smoking prevalence, population health and health system costs: two modelling studies to inform the tobacco endgame. Tobacco Control 2018; 27(3): 278-86.
Barbalich I, Gartner C, Edwards R, Hoek J. New Zealand Smokers' Perceptions of Tobacco Endgame Measures: A Qualitative Analysis. Nicotine & Tobacco Research 2021; 24(1): 93-9.
Khan J. Making Smoking Obsolete: UK Government, 2022.
About the Briefing
Public health expert commentary and analysis on the challenges facing Aotearoa New Zealand and evidence-based solutions.
Subscribe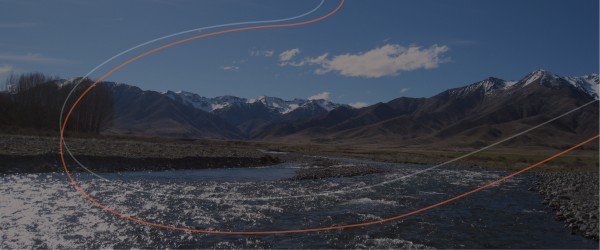 Public Health Expert Briefing
Get the latest insights from the public health research community delivered straight to your inbox for free. Subscribe to stay up to date with the latest research, analysis and commentary from the Public Health Expert Briefing.