References
Ministry of Health, University of Otago (2011) A focus on nutrition:  Key findings of the 2008/09 New Zealand adult nutrition survey.  Accessed 11/11/2015.  Available: http://www.health.govt.nz/publication/focus-nutrition-key-findings-2008-09-nz-adult-nutrition-survey. Wellington: Ministry of Health.
Ministry of Health (2003) NZ Food NZ Children:  Key results of the 2002 National Children's Nutrition Survey. Wellington: Ministry of Health.
Colchero MA, Salgado JC, Unar-Munguia M, Molina M, Ng S, Rivera-Dommarco JA: Changes in Prices After an Excise Tax to Sweetened Sugar Beverages Was Implemented in Mexico: Evidence from Urban Areas. PLoS One 2015, 10(12):e0144408.
Colchero MA, Salgado JC, Unar-Munguia M, Hernandez-Avila M, Rivera-Dommarco JA: Price elasticity of the demand for sugar sweetened beverages and soft drinks in Mexico. Economics and Human Biology 2015, 19:129-137.
Colchero MA, Popkin BM, Rivera JA, Ng SW: Beverage purchases from stores in Mexico under the excise tax on sugar sweetened beverages: observational study. BMJ 2016, 352:h6704.
The Economist: Stopping slurping: Taxes on fizzy drinks seem to work as intended. The Economist. 28 November 2015. http://www.economist.com/node/21679259/print.
Waterlander WE, Ni Mhurchu C, Steenhuis IH: Effects of a price increase on purchases of sugar sweetened beverages. Results from a randomized controlled trial. Appetite 2014, 78C:32-39.
Ni Mhurchu C, Eyles H, Genc M, Blakely T: Twenty percent tax on fizzy drinks could save lives and generate millions in revenue for health programmes in New Zealand. N Z Med J 2014, 127(1389):92-95.
Andreyeva T, Chaloupka FJ, Brownell KD: Estimating the potential of taxes on sugar-sweetened beverages to reduce consumption and generate revenue. Prev Med 2011, 52(6):413-416.
McKinsey Global Institute (2014). Overcoming obesity: An initial economic analysis – Discussion paper.
About the Briefing
Public health expert commentary and analysis on the challenges facing Aotearoa New Zealand and evidence-based solutions.
Subscribe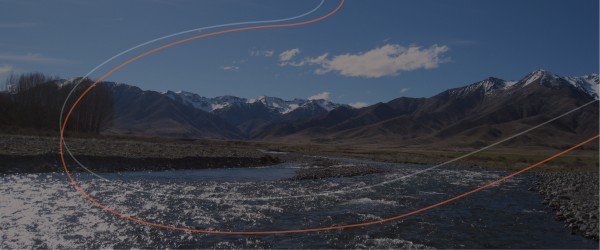 Public Health Expert Briefing
Get the latest insights from the public health research community delivered straight to your inbox for free. Subscribe to stay up to date with the latest research, analysis and commentary from the Public Health Expert Briefing.