References
Euromonitor, British American Tobacco (New Zealand) Ltd: Company Profile. 2014, Euromonitor Passport GMID.
New Zealand Government, Government response to the report of the Māori Affairs Committee on its Inquiry into the tobacco industry in Aotearoa and the consequences of tobacco use for Māori. 2011: Wellington.
Chaloupka, F.J., M. Grossman, and H. Saffer, The effects of price on alcohol consumption and alcohol-related problems. Alcohol Research and Health, 2002. 26(1): p. 22-34.
Ajzen, I., The theory of planned behavior. Organizational Behavior and Human Decision Processes, 1991. 50(2): p. 179-211.
Heather, B., Alarming result in underage ciggie sting. The Dominion Post 2014, Fairfax Media: Wellington, NZ.
Reitzel, L.R., et al., The effect of tobacco outlet density and proximity on smoking cessation. American Journal of Public Health, 2011. 101(2): p. 315-20.
Burton, S., D. Spanjaard, and J. Hoek, An investigation of tobacco retail outlets as a cue for smoking. Australasian Marketing Journal (AMJ), 2013.
Hoek, J., et al., How do tobacco retail displays affect cessation attempts? Findings from a qualitative study. Tobacco Control, 2010. 19: p. 334-337.
Halonen, J.I., et al., Proximity to a tobacco store and smoking cessation: a cohort study. Tobacco Control, 2013.
Cantrell, J., et al., The impact of the tobacco retail outlet environment on adult cessation and differences by neighborhood poverty. Addiction, 2015. 110(1): p. 152-161.
Ministry of Health, Annual Update of Key Results 2014/15: New Zealand Health Survey. 2015, Ministry of Health: Wellington.
Marsh, L., C. Doscher, and L.A. Robertson, Characteristics of tobacco retailers in New Zealand. Health & Place, 2013. 23: p. 165-170.
Fry, R., et al., Selling tobacco anywhere, anytime: harmful not helpful. 2013, Cancer Council NSW: Sydney, Australia.
Center for Public Health and Tobacco Policy, Tobacco retail licensing: local regulation of the number, location and type of tobacco retail establishments in New York. 2013, The Center for Public Health and Tobacco Policy: Boston, MA.
Sabatini, J., SF approves 50 percent reduction in tobacco-selling stores, in The Examiner. 2014.
Caceres, L. and M. Chaiton, Hungary: state licensing for tobacco outlets. Tobacco Control, 2013. 22(5): p. 292-293.
Wilkins, C., The interim regulated legal market for NPS ('legal high') products in New Zealand: The impact of new retail restrictions and product licensing. Drug Testing and Analysis, 2014. 6(7-8): p. 868-875.
Wilson, N., et al., Could New Zealand's law on "New Psychoactive Substances" provide lessons for achieving the Smokefree 2025 Goal? New Zealand Medical Journal, 2016. 129(1432): p. 94-96.
Whyte, G., P. Gendall, and J. Hoek, Advancing the retail endgame: public perceptions of retail policy interventions. Tobacco control, 2014. 23: p. 160-166.
Bowden, J.A., et al., What happens when the price of a tobacco retailer licence increases? Tobacco Control, 2014. 23(2): p. 178-180.
Coxe, N., et al., Use of tobacco retail permitting to reduce youth access and exposure to tobacco in Santa Clara County, California. Preventive Medicine, 2014. 67: p. S46-S50.
Pearson, A.L., et al.,Theoretical impacts of a range of major tobacco retail outlet reduction interventions: modelling results in a country with a smoke-free nation goal. Tobacco Control, 2014.
About the Briefing
Public health expert commentary and analysis on the challenges facing Aotearoa New Zealand and evidence-based solutions.
Subscribe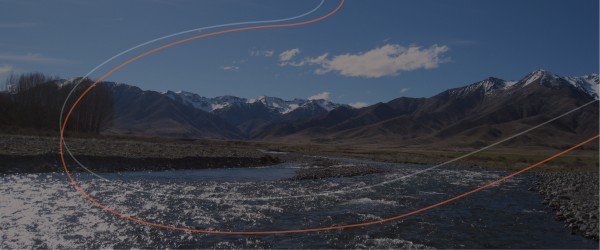 Public Health Expert Briefing
Get the latest insights from the public health research community delivered straight to your inbox for free. Subscribe to stay up to date with the latest research, analysis and commentary from the Public Health Expert Briefing.