References
Petrovic-van der Deen FS, Wilson N, Crothers A, Cleghorn CL, Gartner C, Blakely T. Potential country-level health and cost impacts of legalizing domestic sale of vaporized nicotine products. Epidemiology. 2019;(Published online 15 February).
van der Deen FS, Wilson N, Cleghorn CL, Kvizhinadze G, Cobiac LJ, Nghiem N, Blakely T. Impact of five tobacco endgame strategies on future smoking prevalence, population health and health system costs: two modelling studies to inform the tobacco endgame. Tob Control. 2018;27(3):278-286.
McLeod M, Kvizhinadze G, Boyd M, Barendregt J, Sarfati D, Wilson N, Blakely T. Colorectal Cancer Screening: How Health Gains and Cost-Effectiveness Vary by Ethnic Group, the Impact on Health Inequalities, and the Optimal Age Range to Screen. Cancer Epidemiol Biomarkers Prev. 2017;26(9):1391-1400.
Nghiem N, Leung W, Cleghorn C, Blakely T, Wilson N. Mass media promotion of a smartphone smoking cessation app: modelled health and cost-saving impacts. BMC Public Health. 2019;19(1):283.
Hajek P, Phillips-Waller A, Przulj D, Pesola F, Myers Smith K, Bisal N, Li J, Parrott S, Sasieni P, Dawkins L et al. A Randomized Trial of E-Cigarettes versus Nicotine-Replacement Therapy. New Engl J Med. 2019;380(7):629-637.
Levy DT, Warner KE, Cummings KM, Hammond D, Kuo C, Fong GT, Thrasher JF, Goniewicz ML, Borland R. Examining the relationship of vaping to smoking initiation among US youth and young adults: a reality check. Tob Control. 2018.
Hall W, Gartner C, Forlini C. Ethical issues raised by a ban on the sale of electronic nicotine devices. Addiction. 2015;110:1061-1067.
Wilson N, Edwards R, Hoek J, Thomson G, Blakely T, van der Deen F, Caldwell B, Crane J. Potential new regulatory options for e-cigarettes in New Zealand. N Z Med J. 2015;128(1425):88-96.
Wilson N, Hoek J, Thomson G, Edwards R. Should e-cigarette use be included in indoor smoking bans? Bull World Health Organ. 2017;95(7):540-541.
Fraser D, Weier M, Keane H, Gartner C. Vapers' perspectives on electronic cigarette regulation in Australia. Int J Drug Policy. 2015;26(6):589-594.
About the Briefing
Public health expert commentary and analysis on the challenges facing Aotearoa New Zealand and evidence-based solutions.
Subscribe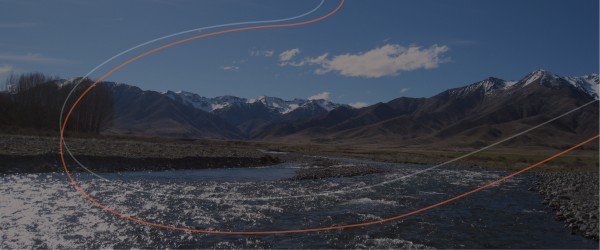 Public Health Expert Briefing
Get the latest insights from the public health research community delivered straight to your inbox for free. Subscribe to stay up to date with the latest research, analysis and commentary from the Public Health Expert Briefing.