References
Statistics New Zealand. COVID-19 data portal (Health: weekly deaths). (Accessed 6 July 2020). https://www.stats.govt.nz/experimental/covid-19-data-portal.
Google. COVID-19 Community Mobility Report: New Zealand March 29, 2020. https://www.google.com/covid19/mobility/.
Ministry of Transport. Road deaths (data from 1 January to 5 July). https://www.transport.govt.nz/mot-resources/road-safety-resources/road-deaths/.
ESR. FluTracking: Weekly Interim Report New Zealand (Week ending 28 June 2020). https://info.flutracking.net/about/.
Longley I. Lockdown air quality keeps getting better. NIWA. (16 April). 2020;https://niwa.co.nz/news/lockdown-air-quality-keeps-getting-better.
Le Quéré C, Jackson R, Jones M, Smith A, Abernethy S, Andrew R, et al. Temporary reduction in daily global CO2 emissions during the COVID-19 forced confinement. Nature Climate Change. 2020;(19 May). https://www.nature.com/articles/s41558-020-0797-x.
Capital & Coast DHB. Capital & Coast DHB Intensive Care Unit (ICU). (Updated 11 February 2020). https://www.healthpoint.co.nz/public/intensive-care/capital-coast-dhb-intensive-care-unit-icu/.
Sud A, Jones ME, Broggio J, Loveday C, Torr B, Garrett A, et al. Collateral damage: the impact on outcomes from cancer surgery of the COVID-19 pandemic. Annals of Oncology. 2020.
Stuckler D, Basu S, Suhrcke M, Coutts A, McKee M. The public health effect of economic crises and alternative policy responses in Europe: an empirical analysis. Lancet. 2009;374(9686):315-323.
Virtanen M, Nyberg ST, Batty GD, Jokela M, Heikkilä K, Fransson EI, et al. Perceived job insecurity as a risk factor for incident coronary heart disease: systematic review and meta-analysis. BMJ. 2013;347:f4746.
Tapia Granados JA, Ionides EL. Population health and the economy: Mortality and the Great Recession in Europe. Health Econ. 2017;26(12):e219-e235.
VanderWeele TJ. Challenges Estimating Total Lives Lost in COVID-19 Decisions: Consideration of Mortality Related to Unemployment, Social Isolation, and Depression. JAMA. Published online July 8, 2020. doi:10.1001/jama.2020.12187.
Woolf SH, Chapman DA, Sabo RT, Weinberger DM, Hill L. Excess Deaths From COVID-19 and Other Causes, March-April 2020. JAMA. 2020.
Weinberger DM, Chen J, Cohen T, Crawford FW, Mostashari F, Olson D, et al. Estimation of Excess Deaths Associated With the COVID-19 Pandemic in the United States, March to May 2020. JAMA Internal Medicine. 2020.
Kvalsvig A, Wilson N, Chan L, Febery S, Roberts S, Betty B, et al. Mass masking: an alternative to a second lockdown in Aotearoa. N Z Med J. 2020;133(1517):8-13.
Statistics New Zealand. Estimated population of NZ. (Updated 18 May 2020). https://www.stats.govt.nz/indicators/population-of-nz.
About the Briefing
Public health expert commentary and analysis on the challenges facing Aotearoa New Zealand and evidence-based solutions.
Subscribe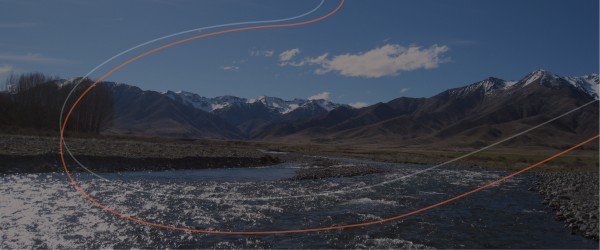 Public Health Expert Briefing
Get the latest insights from the public health research community delivered straight to your inbox for free. Subscribe to stay up to date with the latest research, analysis and commentary from the Public Health Expert Briefing.