References
Haddow GD, Haddow KS. Communicating During a Public Health Crisis. In: Haddow GD, Haddow KS, eds. Disaster Communications in a Changing Media World. 2nd ed. Amsterdam Elselvier 2014.
Fitzpatrick-Lewis D, Yost J, Ciliska D, et al. Communication about environmental health risks: A systematic review. Environmental Health 2010;9(1):67. doi: 10.1186/1476-069x-9-67
Dunlop AL, Logue KM, Beltran G, et al. Role of Academic Institutions in Community Disaster Response Since September 11, 2001. Disaster Medicine and Public Health Preparedness 2011;5(3):218-26. doi: 10.1001/dmp.2011.75
Wang H, Cleary PD, Little J, et al. Communicating in a public health crisis. The Lancet Digital Health 2020;2(10):e503. doi: 10.1016/s2589-7500(20)30197-7
Jackson C, Kvalsvig A, Summers J, et al. Monkeypox has arrived in Aotearoa New Zealand: what is the level of risk and how do we manage it? . Public Health Expert Blog 2022(11 July)
Gilpin BJ, Walker T, Paine S, et al. A large scale waterborne Campylobacteriosis outbreak, Havelock North, New Zealand. J Infect 2020;81(3):390-95. doi: 10.1016/j.jinf.2020.06.065 [published Online First: 2020/07/02]
Wang Y, Wang J. Modelling and prediction of global non-communicable diseases. BMC Public Health 2020;20(1) doi: 10.1186/s12889-020-08890-4
GBD 2019 Diseases and Injuries Collaborators. Global burden of 369 diseases and injuries in 204 countries and territories, 1990-2019: a systematic analysis for the Global Burden of Disease Study 2019. Lancet 2020;396(10258):1204-22. doi: 10.1016/S0140-6736(20)30925-9 [published Online First: 2020/10/19]
Swinburn B, Wood A. Progress on obesity prevention over 20 years in Australia and New Zealand. Obesity Reviews 2013;14:60-68. doi: 10.1111/obr.12103
Ait Ouakrim D, Wilson T, Waa A, et al. Tobacco endgame intervention impacts on health gains and Māori:non-Māori health inequity: a simulation study of the Aotearoa/New Zealand Tobacco Action Plan. Tobacco Control 2023:tc-2022-057655. doi: 10.1136/tc-2022-057655
Riggs L, Keall M, Howden-Chapman P, et al. Environmental burden of disease from unsafe and substandard housing, New Zealand, 2010–2017. Bulletin of the World Health Organization 2021;99(4):259.
Sharpe S, McIlhone K, Hawke S, et al. A health sector response to the commercial determinants of health. New Zealand Medical Journal 2022;135(1566):69-86.
Rutter C, Walker S. Infant mortality inequities for Māori in New Zealand: a tale of three policies. International Journal for Equity in Health 2021;20(1) doi: 10.1186/s12939-020-01340-y
Edwards R, Hoek J, Waa A. Public Health Solutions Series: Achieving a Smokefree Aotearoa. Public Health Expert Blog, 2022.
Carvalho N, Sousa TV, Mizdrak A, et al. Comparing health gains, costs and cost-effectiveness of 100s of interventions in Australia and New Zealand: an online interactive league table. Population Health Metrics 2022;20(1) doi: 10.1186/s12963-022-00294-3
Woodward A, Blakely, T. The Healthy Country?: A History of Life and Death in New Zealand: Auckland University Press 2014.
Reid P, Paine SJ, Te Ao B, et al. Estimating the economic costs of Indigenous health inequities in New Zealand: a retrospective cohort analysis. BMJ Open 2022;12(10):e065430. doi: 10.1136/bmjopen-2022-065430 [published Online First: 2022/10/21]
Reid P, Cormack D, Paine SJ. Colonial histories, racism and health-The experience of Maori and Indigenous peoples. Public Health 2019;172:119-24. doi: 10.1016/j.puhe.2019.03.027 [published Online First: 2019/06/07]
Harris RB, Cormack DM, Stanley J. Experience of racism and associations with unmet need and healthcare satisfaction: the 2011/12 adult New Zealand Health Survey. Australian and New Zealand Journal of Public Health 2019;43(1):75-80. doi: 10.1111/1753-6405.12835
Poulton R, Caspi A, Milne BJ, et al. Association between children's experience of socioeconomic disadvantage and adult health: a life-course study. The Lancet 2002;360(9346):1640-45. doi: 10.1016/s0140-6736(02)11602-3
Pimentel D, Westra L, Noss RF. Ecological integrity: Integrating environment, conservation, and health: Island Press 2000.
Huggel C, Bouwer LM, Juhola S, et al. The existential risk space of climate change. Climatic Change 2022;174(1-2) doi: 10.1007/s10584-022-03430-y
MacAskill W. What we owe the future: Basic books 2022.
Jones R. Climate change and Indigenous Health Promotion. Global Health Promotion 2019;26(3_suppl):73-81. doi: 10.1177/1757975919829713
Plavén-Sigray P, Matheson GJ, Schiffler BC, et al. The readability of scientific texts is decreasing over time. eLife 2017;6 doi: 10.7554/elife.27725
Lofgren K, Cavagnoli D. The policy worker and the professor: understanding how New Zealand policy workers utilise academic research. Policy Quarterly 2015;11(3) doi: 10.26686/pq.v11i3.4546
Loan J, Murray K, Pauls R, et al. The implications of competition and market trends for media plurality in New Zealand:  A report for the Ministry for Culture and Heritage: Sapere, 2021.
Manatū Taonga Ministry for Culture & Heritage. Strategic Framework for a Sustainable Media System, 2022.
Hannah K, Hattotuwa S, Taylor K. Mis- and disinformation in Aotearoa New Zealand from 17 August to 5 November 2021 - The Disinformation Project Working paper, 2022.
Smith B. Defending Ukraine: Early Lessons from the Cyber War. Microsoft on the Issues, June 2022;22
Ashwell D. Barriers to the public communication of science: Commercial constraints versus public understanding. PRism 2012;9(1):1-11.
Nogrady B. 'I hope you die': how the COVID pandemic unleashed attacks on scientists. Nature 2021;598:250-53. doi: https://doi.org/10.1038/d41586-021-02741-x
Hendy S. Silencing science: Bridget Williams Books 2016.
About the Briefing
Public health expert commentary and analysis on the challenges facing Aotearoa New Zealand and evidence-based solutions.
Subscribe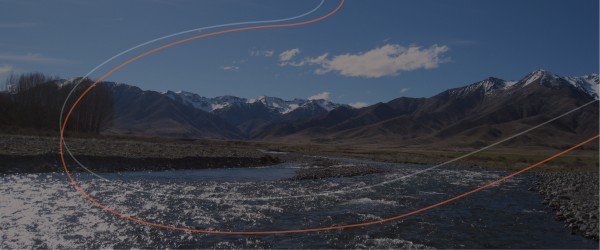 Public Health Expert Briefing
Get the latest insights from the public health research community delivered straight to your inbox for free. Subscribe to stay up to date with the latest research, analysis and commentary from the Public Health Expert Briefing.