References
Blewett N, Goddard N, Pettigrew S, Reynolds C, Yeatman H. 'Labelling Logic' – The Final Report of the Review of Food Labelling Law and Policy. Canberra: Food Standards Australia New Zealand, 2011.
Roxon N, King C. Next steps to help consumers make healthy choices. Canberra: Department for Health & Aging; 2011.
Levy AS, Fein FB, Schucker RE. Nutritional labeling formats: Performance and preference. Food Technology 1991; 45(7): 116-21.
Levy AS, Fein FB, Schucker RE. More effective nutrition label formats are not necessarily preferred. Journal of the American Dietetic Association 1992; 92(10): 1230-4.
Scott V, Worsley A. Ticks, claims, tables and food groups: A comparison for nutrition labeling. Health Promotion International 1994; 9(1): 27-37.
Burton S, Biswas A, Netemeyer R. Effects of alternative nutrition label formats and nutrition reference information on consumer perceptions, comprehension, and product evaluations. Journal of Public Policy & Marketing 1994; 13(1): 36-47.
Daly PA. The response of consumers to nutrition labeling. Journal of Consumer Affairs 1976; 10(2): 170-8.
Jacoby J, Chestnut RW, Silberman W. Consumer use and comprehension of nutritional information. Journal of Consumer Research 1977; 4(2): 119-28.
Schrayer DW. Consumer response to nutrition labeling. Food Technology 1978; 32(Dec): 42-5.
Scott V, Worsley A. Consumer views on nutrition labels in New Zealand. Australian Journal of Nutrition and Dietetics 1997; 54(1): 6-13.
Hieke S, Wilczynski P. Colour Me In – an empirical study on consumer responses to the traffic light signposting system in nutrition labelling. Public Health Nutrition 2012; 15(05): 773-82.
Balcombe K, Fraser I, Falco SD. Traffic lights and food choice: A choice experiment examining the relationship between nutritional food labels and price. Food Policy 2010; 35(3): 211-20.
Thorndike AN, Riis J, Sonnenberg L, Levy DE. Traffic-Light Labels and Choice Architecture: Promoting Healthy Food Choices. American Journal of Preventive Medicine 2014; 46(2): 143-9.
Maubach N, Hoek J, Mather D. Interpretive front of pack nutrition labels: Comparing competing recommendations. Appetite, in press.
Maubach N, Hoek J, Gendall P, Hedderley D. Motivation, ability and the influence of nutrition information formats.  Australian and New Zealand Marketing Academy Conference. Melbourne, Australia; 2009.
Hersey JC, Wohlgenant KC, Arsenault JE, Kosa KM, Muth MK. Effects of front-of-package and shelf nutrition labeling systems on consumers. Nutrition Reviews 2013; 71(1): 1-14.
Koenigstorfer J, Groeppel-Klein A, Kamm F. Healthful Food Decision Making in Response to Traffic Light Color-Coded Nutrition Labeling. Journal of Public Policy & Marketing 2014; 33(1): 65-77.
Curran MA. Nutrition labelling: Perspectives of a bi-national agency for Australia and New Zealand. Asia Pacific Journal of Clinical Nutrition 2002; 11(2): S72-S6.
Rumble T, Wallace A, Deeps C, et al. New food labelling initiatives in Australia and New Zealand. Food Control 2003; 14(6): 417-27.
Patten D, Hodges I, Lange C. What's in a label?  New Zealand consumers' perspectives on food labelling information. Wellington: Ministry of Health; 1994.
Reid J, van Heerden P, Monro D, et al. Final report to the Minister for Food Safety. Wellington: New Zealand front of pack labelling Advisory Group, 2012.
Ministry of Health. Health Loss in New Zealand: A report from the New Zealand Burden of Diseases, Injuries and Risk Factors Study, 2006–2016. Wellington: Ministry of Health, 2013.
Legislative and Governance Forum on Food Regulation. Response to the Recommendations of Labelling Logic: Review of Food Labelling Law and Policy (2011). Canberra: FSANZ, 2012.
Goodwin E. Dietician defends health star food rating system. Otago Daily Times. 2014 1 July.
Rahkovsky I, Lin B-H, Lin C-TJ, Lee J-Y. Effects of the Guiding Stars Program on purchases of ready-to-eat cereals with different nutritional attributes. Food Policy 2013; 43(0): 100-7.
Sutherland LA, Kaley LA, Fischer L. Guiding Stars: The effect of a nutrition navigation program on consumer purchases at the supermarket. American Journal of Clinical Nutrition 2010; 91(4): 1090S-4S.
Wood W, Neal DT. The habitual consumer. Journal of Consumer Psychology 2009; 19(4): 579-92.
Moorman C. A quasi experiment to assess the consumer and informational determinants of nutrition information processing activities: The case of the Nutrition Labeling and Education Act. Journal of Public Policy & Marketing 1996; 15(1): 28-44.
Urbany JE, Dickson PR, Kalapurakal R. Price search in the retail grocery market. Journal of Marketing 1996; 60(2): 91-104.
Banelis M, Riebe E, Rungie CM. Empirical evidence of repertoire size. Australasian Marketing Journal 2013; 21(1): 59-65.
Rayner M, Scarborough P, Lobstein T. The UK Ofcom Nutrient Profiling Model. Oxford, UK: British Heart Foundation Health Promotion Research Group, 2009.
Rosentreter SC, Eyles H, Ni Mhurchu C. Traffic lights and health claims: a comparative analysis of the nutrient profile of packaged foods available for sale in New Zealand supermarkets. Australian and New Zealand Journal of Public Health 2013; 37(3): 278-83.
Maubach N, Hoek J, Gendall P, Hedderley D. The effect of traffic light and percentage daily intake nutrition labels on consumers' product evaluations and choice behaviour.  Agencies for Nutrition Action Conference. Wellington; 2009.
PricewaterhouseCoopers. Health Star Rating System: Cost Benefit Analysis. Canberra: Department of Health, 2014.
Australian Food and Grocery Council. Australian Food and Grocery Council: Position Statement. Response to: Labelling Logic: Review of Food Labelling Law and Policy, 2011.
About the Briefing
Public health expert commentary and analysis on the challenges facing Aotearoa New Zealand and evidence-based solutions.
Subscribe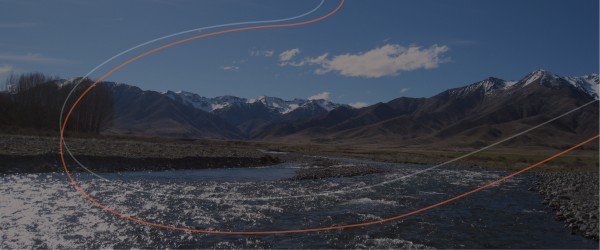 Public Health Expert Briefing
Get the latest insights from the public health research community delivered straight to your inbox for free. Subscribe to stay up to date with the latest research, analysis and commentary from the Public Health Expert Briefing.